Special feature: Hitachi Zaxis 350LC-5 excavator
---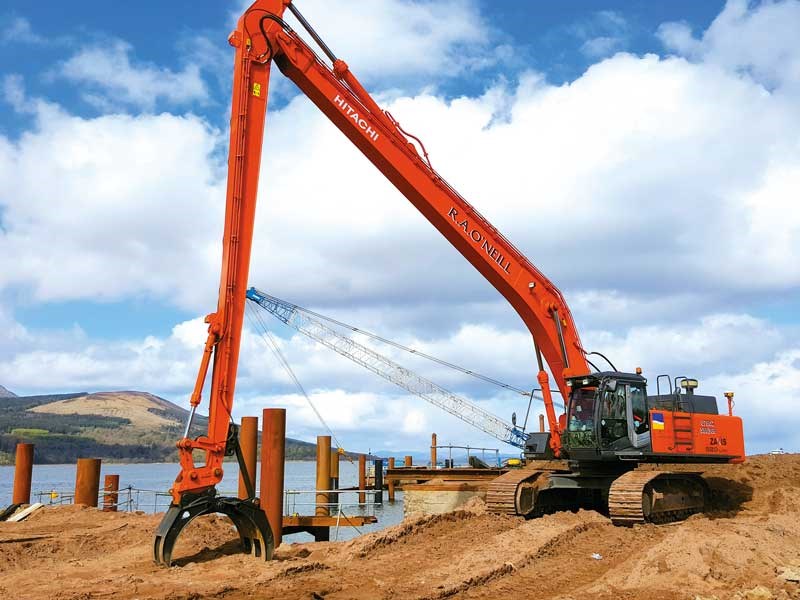 RA O'Neill Plant Hire Ltd's Hitachi Zaxis 350L-5 excavator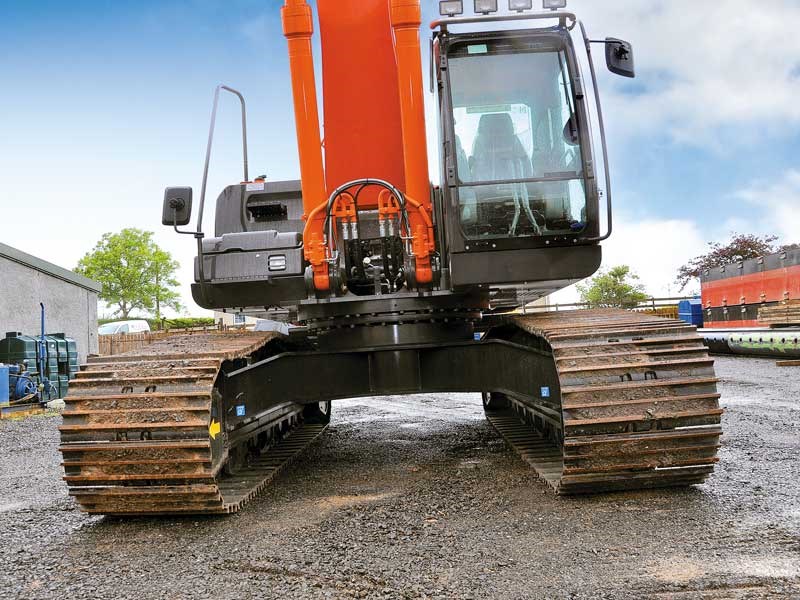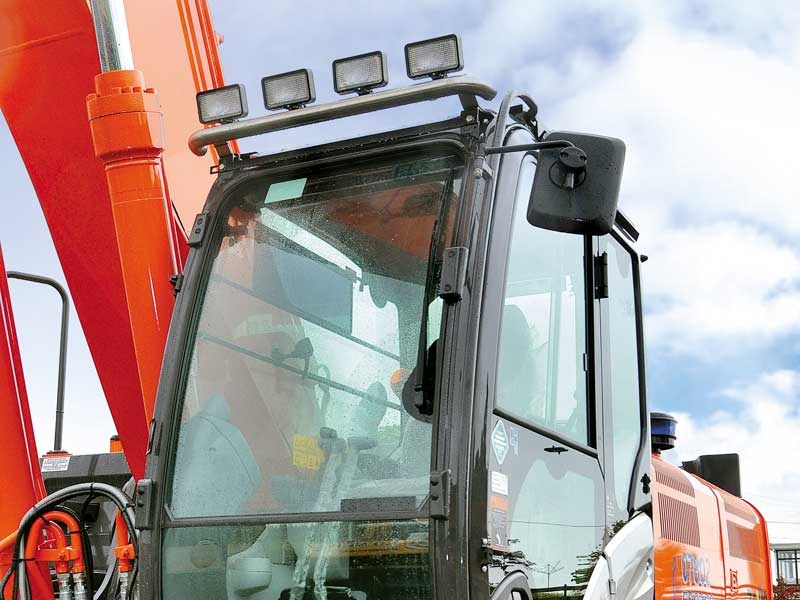 The cab offers more visibility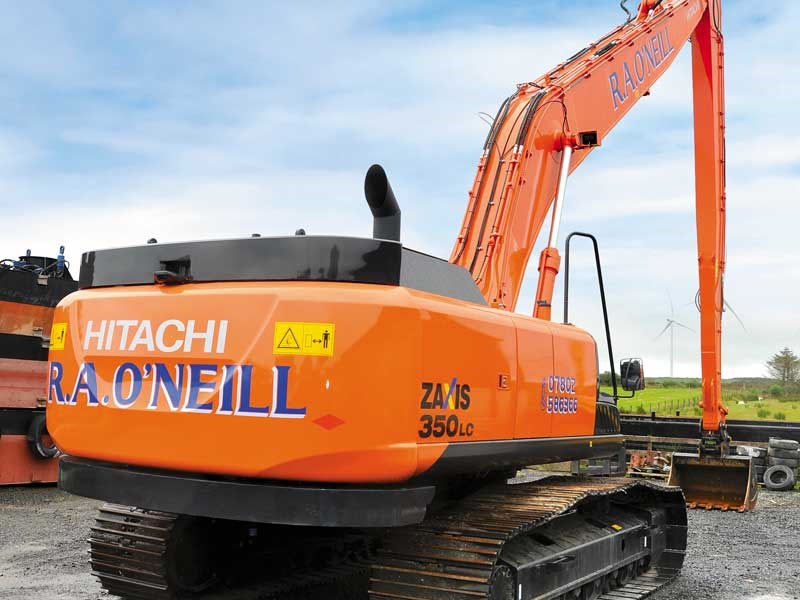 Rodney's other Hitachi's include another ZX350 manufactured in 2007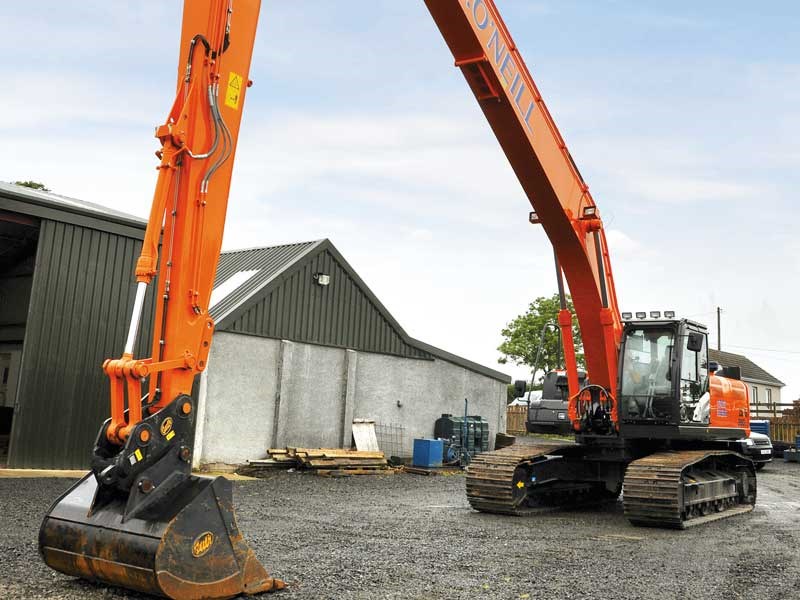 Rodney says th new ZX350 shows a lot of improvements over his older similar model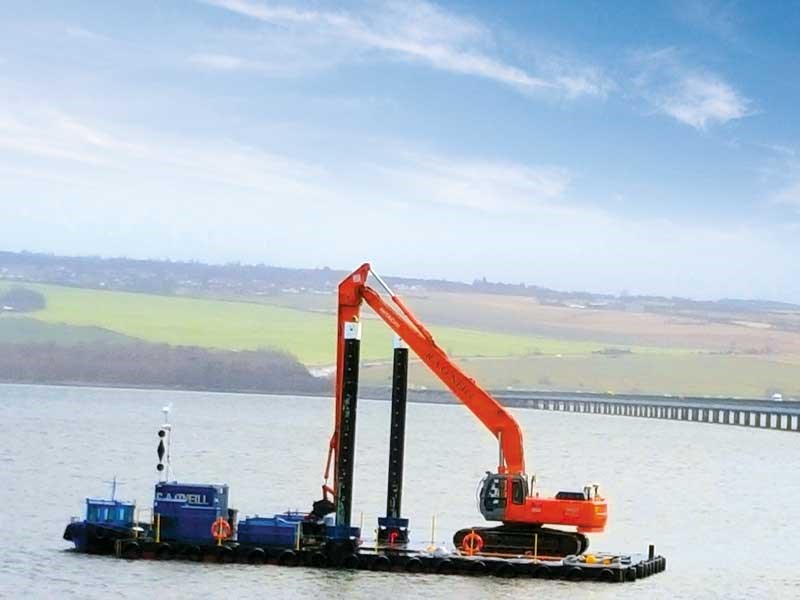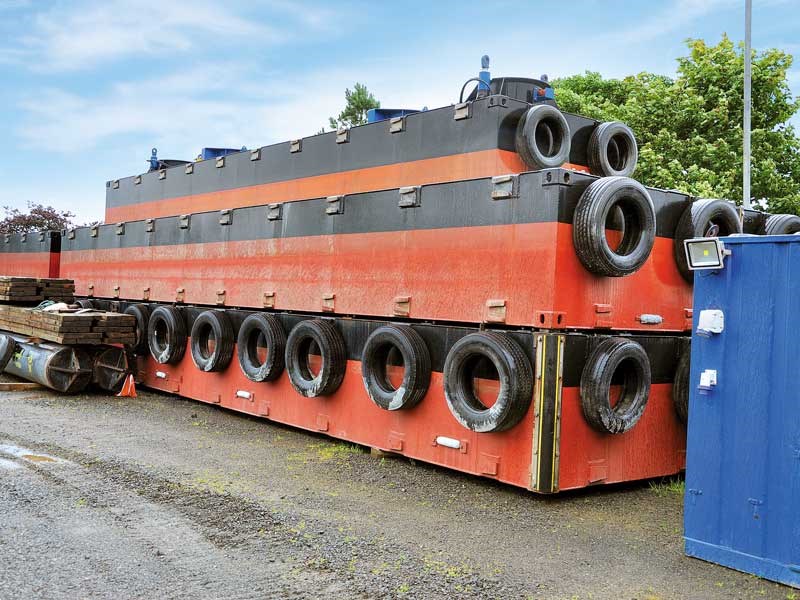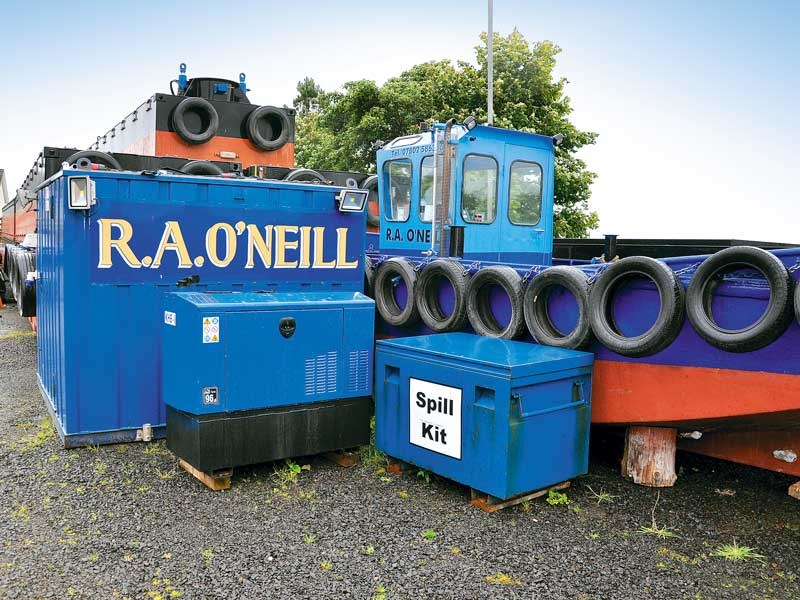 DOW checks out the Hitachi Zaxis 350LC-5 excavator
A dredging contractor from County Antrim in Northern Ireland has purchased a new Hitachi Zaxis 350LC-5 excavator with a long reach jib.
Rodney O'Neill of RA O'Neill Plant Hire Ltd ordered the new excavator around Christmas 2015 and took delivery of the machine in July from TBF Thompson in Garvagh.
Based in Dunloy, Rodney has a number of excavators in his fleet and works all around the UK and Ireland on dredging contracts and other jobs requiring long reach. Rodney has been working in this niche industry for the past 22 years, first for a contractor and then by starting his own business. He runs five long reach excavators in his fleet together with a number of barges to float them on.
Currently, Rodney has excavators working on a number of projects around the UK and Ireland and is about to embark on a new contract in Warrington, England.
As the business is expanding and taking on more contracts, Rodney has taken delivery of the new Hitachi Zaxis 350LC-5 with a 20m reach.
There are two other Hitachi excavators in the fleet, so Rodney has good experience with the brand. His other brand models include a Case excavator and a CAT model. His other Hitachi's include another ZX350 manufactured in 2007 and a larger 60-tonne Hitachi ZX520 with 23m reach.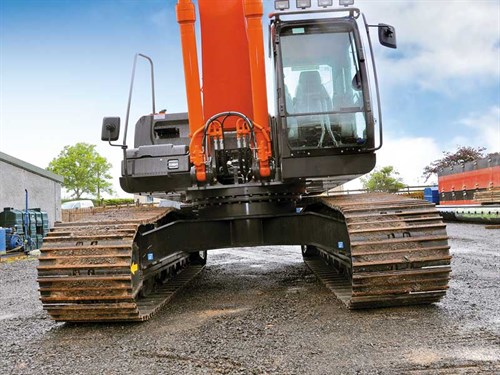 Rodney is pleased with his latest purchase. He says, "I have run Hitachi's for a few years now and have always been pleased with their performance.
"I needed another excavator for a new contract and decided on the new Hitachi ZX350 with a 20-metre reach.
"It had to be ordered in advance as we needed a factory-built long reach jib. Lots of sites now will not accept machines with non-factory built jibs on them for insurance reasons.
"The excavator engines are also an important factor when buying a new machine as sites around London, and increasingly in other areas, have strict emissions controls that have to be met. The new ZX350 shows a lot of improvements over my older similar model, which is now nine years old. For a start, the geometry of the new machine is much improved. The entire design of the cab offers more visibility to the operator and all the controls are very well laid out in the cab.
"Another big bonus is the Isuzu engine, which is much quieter than in the older machine and seems very powerful.
"Hitachi seems to be ahead of some of its competitors in a number of aspects of their excavators," Rodney says.
Due to the nature of Rodney's work, which is normally at sea, the salt plays real havoc on his machinery. With this in mind, he made some special orders on the new Hitachi excavator.
"We are working in quite a few ports, which means our excavators are working in saltwater most of the time.
"Salt, as you know, eats away at metal when in constant contact with it. With this in mind, I ordered all the pipes on the jib and elsewhere to be made from stainless steel.
"The new excavator will get a complete spray of wax oil prior to being sent to work in a further bid to protect it from the elements."
Rodney is working on sites in Carnlough, County Antrim, and Whitehead, and on a new development on Scotland's Isle of Arran.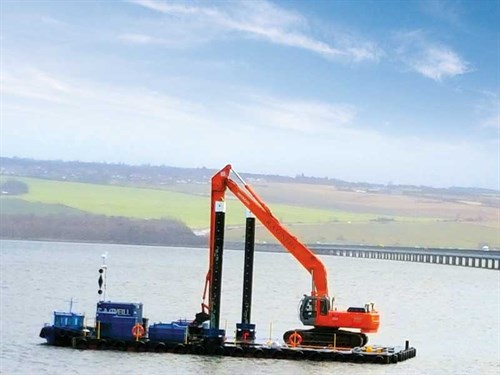 He has no real concrete replacement policy when it comes to changing machinery.
"I simply try and get the most out of each machine before replacing them," he says. "Some of my excavators have run up 10,000 to 12,000 hours on them before we change them. There is no real point replacing them any sooner just to put them out to work in the salty conditions as it does take its toll."
Hitachi say the optimised hydraulics in the ZX350LC-5 deliver more efficiency, reliability, and durability for customers.
The company says, "This production-class excavator features numerous enhancements, such as a quiet-running, fuel-efficient Isuzu engine; generous arm force, dig force and lift capacity; fast work cycles; and a comfortable, more spacious cab with easy-to-operate controls."
Fuel consumption efficiency is also greatly increased with the ZX350LC's Isuzu six-cylinder common rail direct injection engine rated at 247hp.
Built to comply with the latest EU regulations on emissions standards, the machine helps to reduce the carbon footprint while still maintaining productivity on the job site.
Rodney's machine is on 800mm pads giving it an overall weight of almost 40 tonnes when factoring in the long jib. Working conditions for the operator inside the cab are not only boosted by an easy-to-use layout but also with low noise levels at 70db.
The fuel tank holds 630 litres of diesel and the oil tank for the engine holds 48 litres. Overall, the hydraulic system for this machine holds 340 litres of oil.
Keep up to date in the industry by signing up to Deals on Wheels' free newsletter or liking us on Facebook.