Cover story: Rohits Civil and Infrastructure Limited
---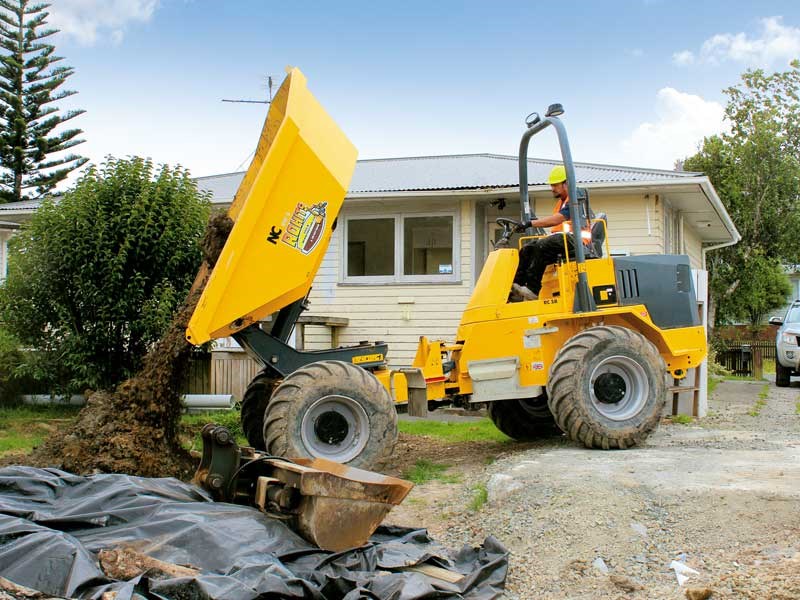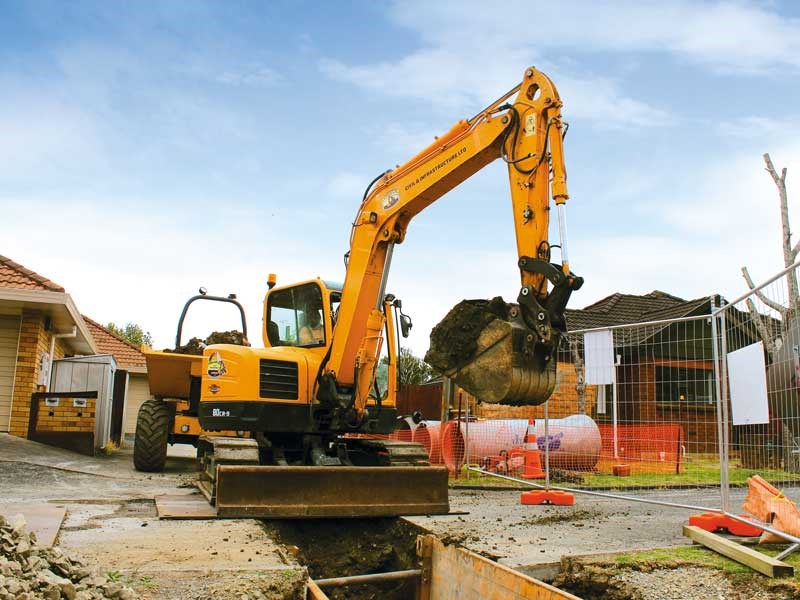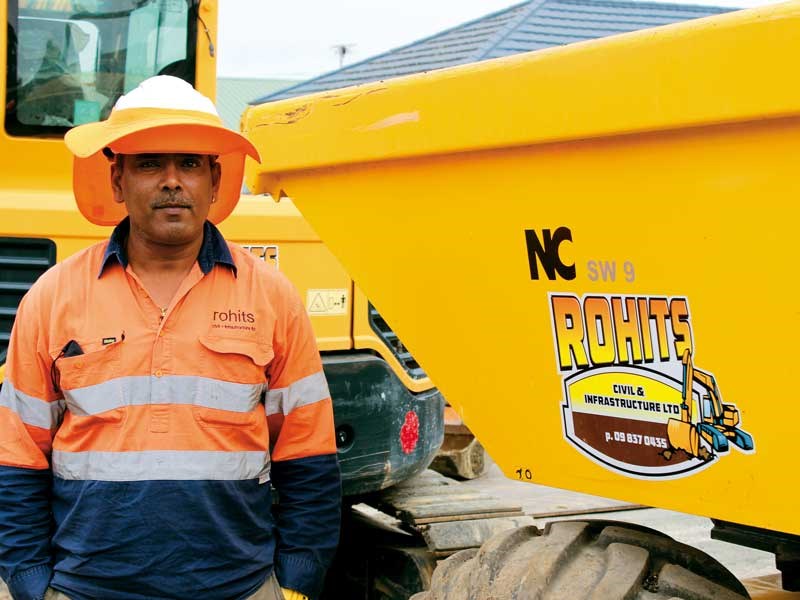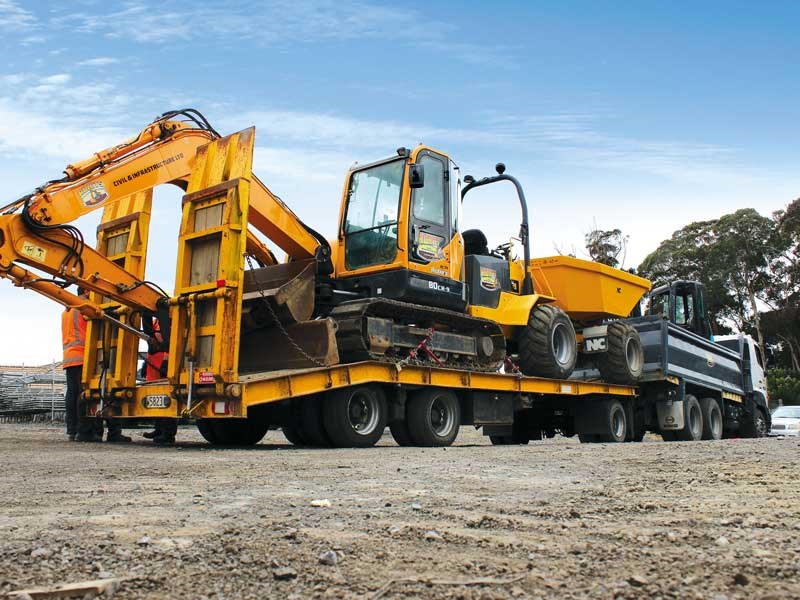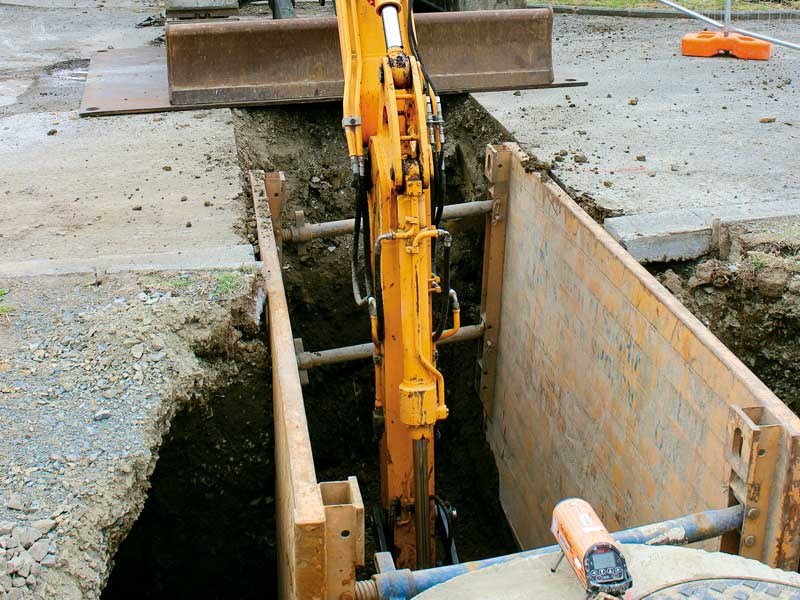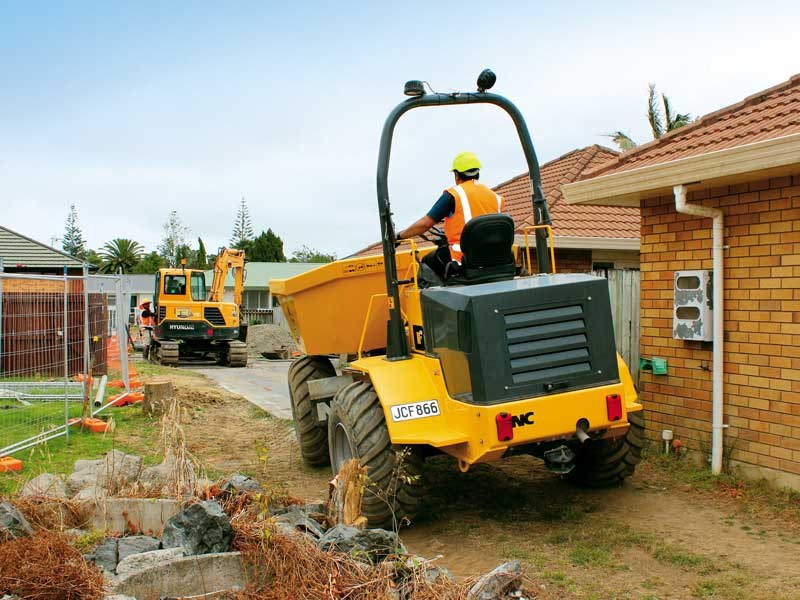 DOW checks out Rohits Civil & infrastructure Limited a busy Auckland-based firm that takes on urban civil engineering and drainage work
With so many large-scale infrastructure works, earthquake repair, and RONS projects hogging the headlines over the last few years, it'd be easy for a casual observer to make the assumption that the majority of civil contractors are hard at work in the wide-open spaces.
Visit one of West Auckland-based Rohits Civil & Infrastructure Limited's worksites though, and you'll get a pretty succinct reminder of just how tight and confined some operational spaces can be, especially in the country's larger urban areas.
I catch up with Rohits' project manager Jamen Chandra and his crew at a pipe replacement job in South Auckland. It's bread and butter stuff for this company, but Jamen's ops guys need eyes in the back of their heads here.
Replacing drainage running the length of a right-of-way driveway within a housing estate means overhanging eaves at almost every point on the compass. The way the truck brings in the pipes can't be the same way the site dumper departs with the spoil, so two access ways—one skirting the side of the nearest house—had to be devised.
"As you can see, we can't have big machines in here," Jamen says. "We need machines that allow us to work quickly but can move between all these obstacles."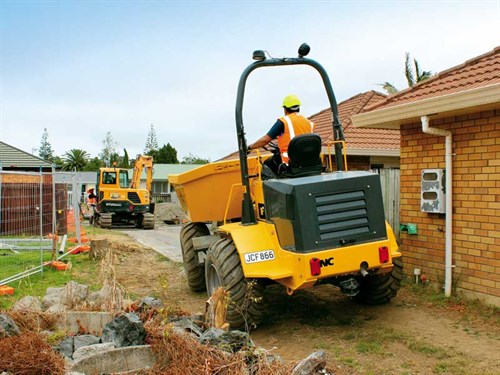 To that end, Rohits has its eight-tonne Hyundai R80CR-9 mini excavator on the job, providing a good balance between operational grunt and compactness. It's the smallest Hyundai excavator the company has in its fleet (three 14.5-tonne Hyundai R145CR-9s and a Hyundai R235LCR-9 also wear the Rohits logo), but the company also puts its trust in Airman mini-excavators, of which it has five, spread across a variety of urban worksites.
After arriving from Fiji in the mid-1990s and working as a plumber and drain layer, Rohits managing director Rohit Chand decided to go it alone. By 2000, he had purchased a second-hand truck and a second-hand excavator, upskilled with further civil qualifications, and was completing drainage contracts for private clients.
"I always remember one thing my father told me in the early days," Rohit says.
"He said 'If you can't own it, don't buy it.' In other words, don't rely on hire purchase to get ahead. I took that message to heart, which meant in the early days, the business developed slowly. But when the market crashed, I owned everything I had. Our overheads were really low and we survived."
He certainly did. Today, the company that bears his name has 38 staff and is an approved contractor for both Auckland Council and bulk water and waste water supplier Watercare.
The company, which also boasts seven technical office staff, including civil engineers, a contracts manager, and quantity surveyor, is qualified to complete waste water and storm water repair and implementation work and counts civil project work at a variety of Auckland's sub-division developments, such as Hobsonville Point, as a growing part of their portfolio.
"My father's message really came home to me during the downturn. Since then, we've expanded steadily but always at a measured rate," Rohit says.
"Porter Equipment has been with us since 2006, so having them as a machine supplier has been an important part of that growth."
Rohit says that his first Porter Equipment purchase was a five-tonne Airman AX55UC-6A excavator. He's been a fan of the brand ever since.
"They're small and reliable and very fast too. The cycle times are excellent, which means we can get through the work as quickly as possible. Also because of their size, they're easy to transport and enable us to complete drainage work in very tight environments."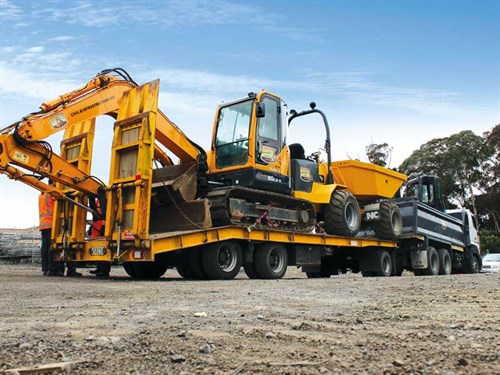 In addition to the Hyundai and Airman excavator gear, Rohit has also purchased a five-tonne BOMAG drum roller and an ASV track loader through Porter Equipment over the years.
"Porters has been our main contact point for machinery through this growth period, which has worked very well," Rohit says.
"They're really happy to look after their customers and should something go wrong or if my guys need a question answered, then one phone call usually sorts it. We've been looked after very well by Auckland rep Doug Ball and that's why we keep going back.
"I also like the idea that because we have a streamlined machine fleet with just one or two brands, any of my operators can get on the machines at any worksite and get on with the job. That helps with our productivity too."
Rather than have a diesel mechanic on staff, Rohit says his company relies on Porter Equipment's on-site mobile support to take care of warranty-based servicing.
"They're quick to react in situations that are outside of our control. Because we have men on various sites, the ability for a Porter's guy to get to us quickly is very important."
Back at the job site in South Auckland, it's time for another Porter Equipment-supplied machine to do its thing. At first, the big yellow NC site dumper looks out of proportion here among the brick and tile of the housing estate. Surely, it won't fit down the narrow track running between a house and fence.
But it does and deftly so. And as Jamen points out, each trip to the spoils pile saves an hour of manpower were the team relying solely on barrowing dirt out.
A staple piece of kit in the Northern Hemisphere, site dumpers are slowly but surely becoming a more common sight on Kiwi projects. Rohits Civil & Infrastructure has two NCs.
"They're a simple tool but very effective," Jamen says. "This job would take more than twice as long if we didn't have the site dumper here."
I leave the Rohits team to their work in the suburbs. Their average worksite might not be expansive, but the work is certainly no less important than the stuff you see in the headlines.
And as I've witnessed today, this sort of work comes with its own set of unique challenges that Rohits Civil & Infrastructure Limited are well prepared to tackle.
Keep up to date in the industry by signing up to Deals on Wheels' free newsletter or liking us on Facebook.