Porter Press Extra: Campbell Infrastructure
---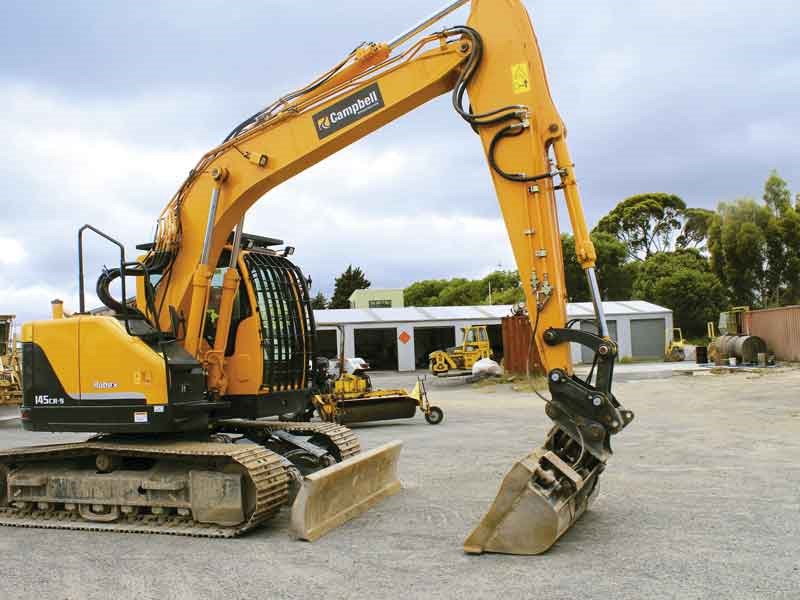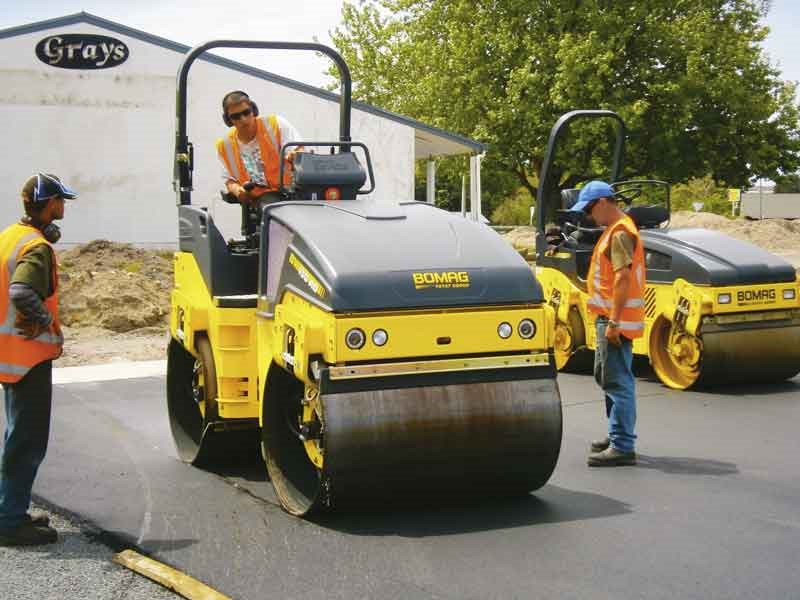 Euan (pictured right of roller) with his new Bomag double drum roller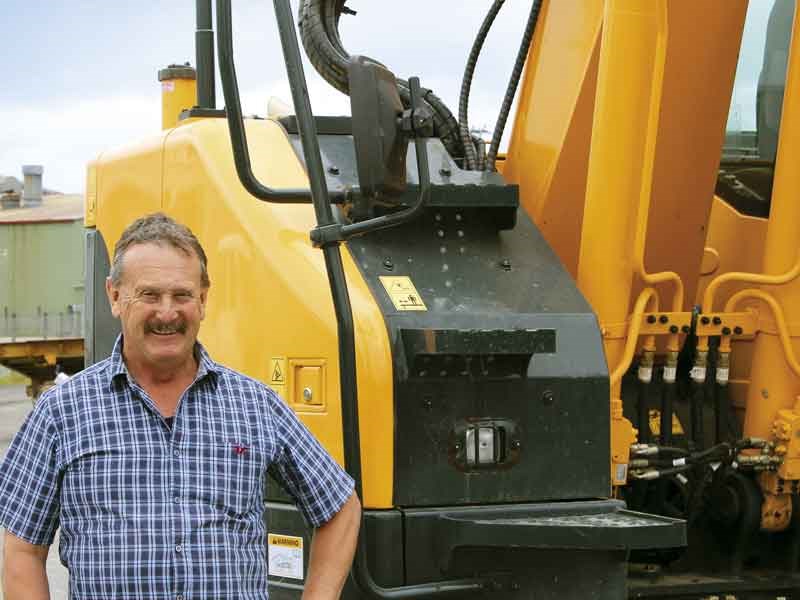 Euan Campbell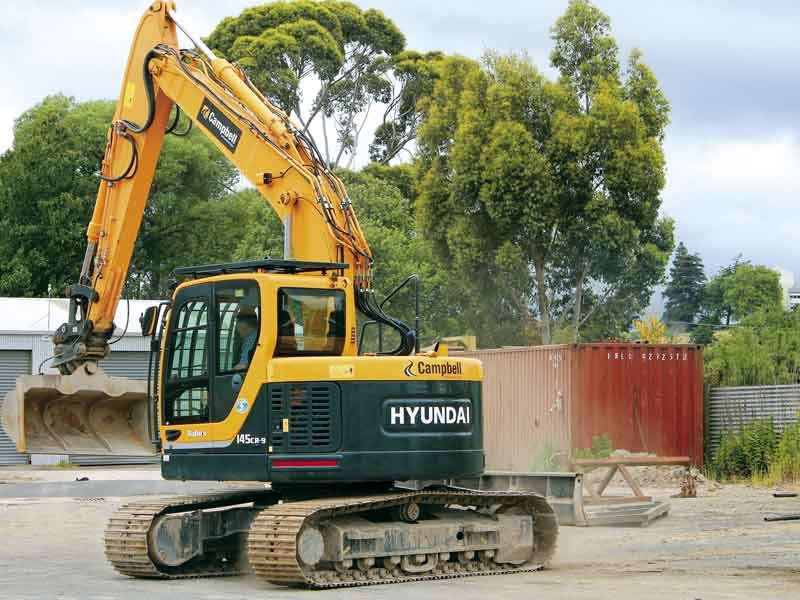 One of Euan's Hyundai 145s

Established in 1999, Campbell Infrastructure in Rotorua started out small and has gone from strength to strength ever since
Owner Euan Campbell explains that his civil contracting business grew to fill a demand in the Rotorua region after his former employer, Murray Jackson, sold up. "I used to work part-time for Murray until he sold to Downer in the late '90s, so I thought there was an opportunity there to start my own business.
"I started from scratch. My first job was a residential driveway. In those days, we only did the prep work, but the industry at the time was not that great and there was no one around who could lay a decent job, so we started doing it ourselves. From there, we just kept growing and growing."
Euan, who has lived in the area all his life, moved into the roading industry after spending many years farming in Mamaku. Today, Campbell Infrastructure's core business is laying asphalt in the Rotorua district and occasionally in Taupo. The team of 15 do just about everything involved, from site excavation and preparation to sealing. Euan runs the business with his wife Joanne. Their son, Alister, also works in the business. "Actually, he's running the show," laughs Euan. "It's great having him involved, and it's good to know the business will stay in the family."
In the early days of the business, Euan sought out the advice of experts to help guide and shape the business. "We got some very good guidance from consultants in the area, and that's really helped in terms of getting the right gear for the bigger jobs."
It wasn't long before Campbell Infrastructure was taking on council contracts, which meant newer, bigger gear. "Initially, we bought a lot of second hand gear off Downer from their auctions. That was enough to get started, to grow, take on bigger jobs, and to afford new gear."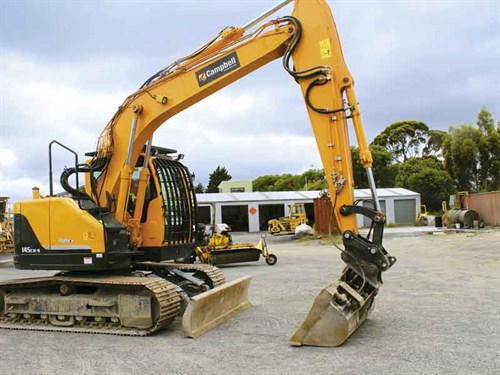 Recently, Euan has purchased three 16-tonne Hyundai 145s from Porters. "The Hyundai machines are great not only in terms of cost, but just for getting the job done efficiently," says Euan. "We'd actually only planned on purchasing one machine, but ended up buying three, that's how good they are!
"We're really pleased with the service we get through Porters. We've been using them now for at least six or seven years. They're pretty much a one-stop-shop."
The business also recently purchased a Bomag BW138AD-5 roller from Porters. Specifically purchased to compact asphalt, the machine is exceeding expectations and complements the smaller Bomag BW120AD-4 bought late last year.
"In my mind, the Bomag range of rollers are the pinnacle of compaction equipment available," Euan says. "Our business revolves around achieving the best possible asphalt compaction and finish, and these Bomag rollers are definitely doing the business.
"One of the big influencers for us to buy through Porters is the backup service. We know that if something goes wrong, we are backed. And that's really huge," Euan says.
He explains that the business also hires a fair amount of equipment through Porters. "We mainly hire 1.5-tonne to five-tonne machines. We have a couple in the yard at the moment, but they'll soon be out on a job and then we'll need more," he says.
"Thinking back to when I first started, I don't know how we managed without a company such as Porters. They basically offer everything, and that makes the world of difference to a business like ours," says Euan. "It means we can go out and tender a contract and know that we'll be able to get everything we need. We don't have to search around or pick up gear; they deliver to us. It's always sorted with no hassles."
Most of the jobs the business takes on are medium-sized, with council contracts up to around $1M. Euan's team recently completed the new Countdown carpark in Fairy Springs. The job involved a team of five for around six months. Located on the corner of Fairy Springs Road and Maisey Place, the new site covers around 5500 square metres, with around 194 car parks.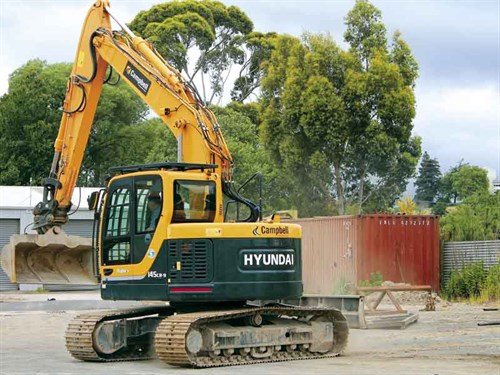 "We also have the reinstatement run for the council, so if they have a sewer or water main blow, then we're on hand to patch up after the council fixes the pipework," says Euan. And with the business also having the minor works contract for the council, they're kept pretty busy throughout the year.
As Euan explains, keeping the business running smoothly and doing the best job possible relies on having good quality gear that gets the job done efficiently. "It's a good feeling to have new gear that offers good value for money and helps us grow as a business."
With seven acres of land, Campbell Infrastructure also offers a dumpsite for concrete, which is then recycled and reused. "It's a good little addition to the business," Euan says. "We have the land here, so we thought 'why not?'. It's a good service to be able to offer, and we don't charge as much as the local landfill so it is a good option for contractors in the area."
The next few months are looking as busy as ever with the team finishing off the Springfield Road cycleway and a number of developments on the horizon. n
Keep up to date in the industry by signing up to Deals on Wheels' free newsletter or liking us on Facebook.