Competition Corner
Competitions: Scania-branded merchandise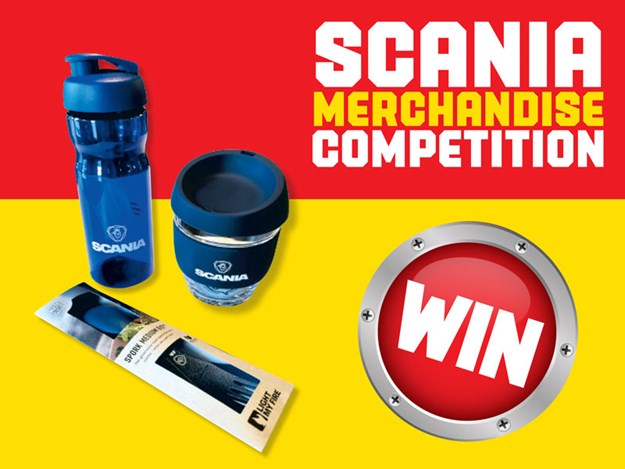 This month, we've got some classy Scania-branded merchandise in the form of a drink bottle, reusable glass cup (ideal for coffee), and a fork/spoon combo, aptly named a spork.
Heck, you don't even need to drive a Scania to appreciate the styling flair with these cool-looking gastro accessories. All you need to do is go to our Scania article on p105 (#352; on-sale date: 4 July 2022) and tell us what company purchased the two electric trucks that Scania New Zealand has brought into the country.
Once you have the answer, enter at our competition page at dealsonwheels.co.nz and if your entry is correct, it will go through with all the other correct entries for a random draw of a winner.
Be quick, as the competition closes at 1pm on 19 July 2022.