Cover story : IHI's new product range in NZ
---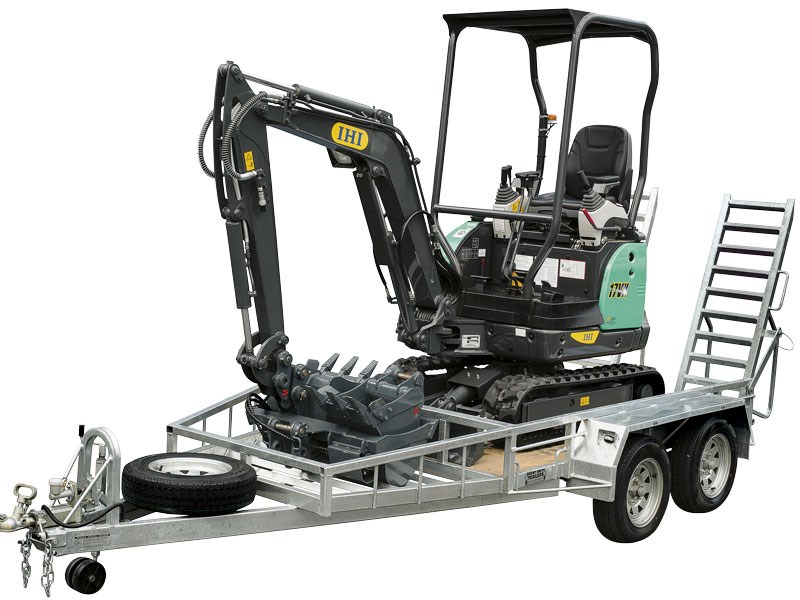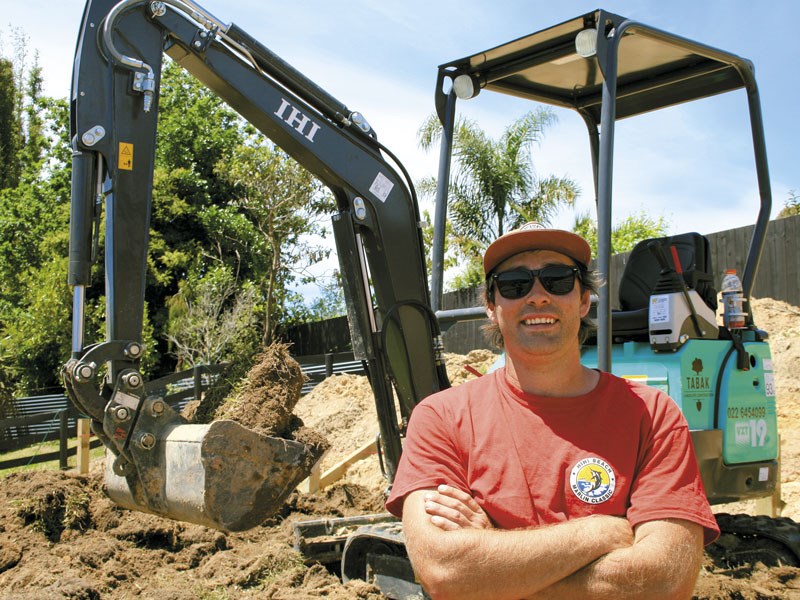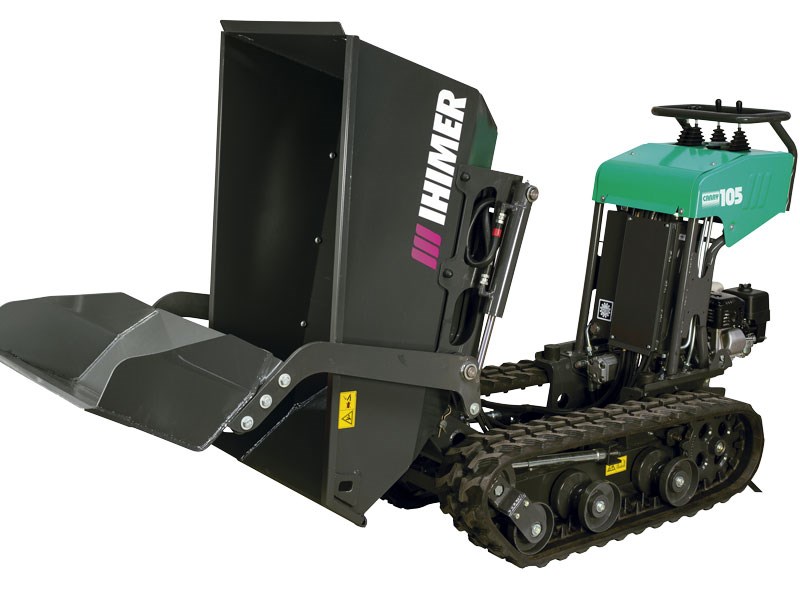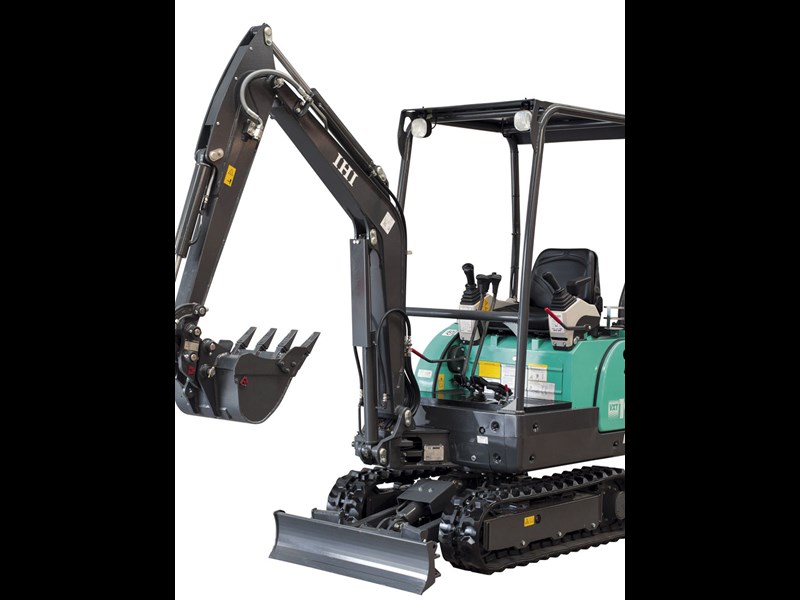 VXT19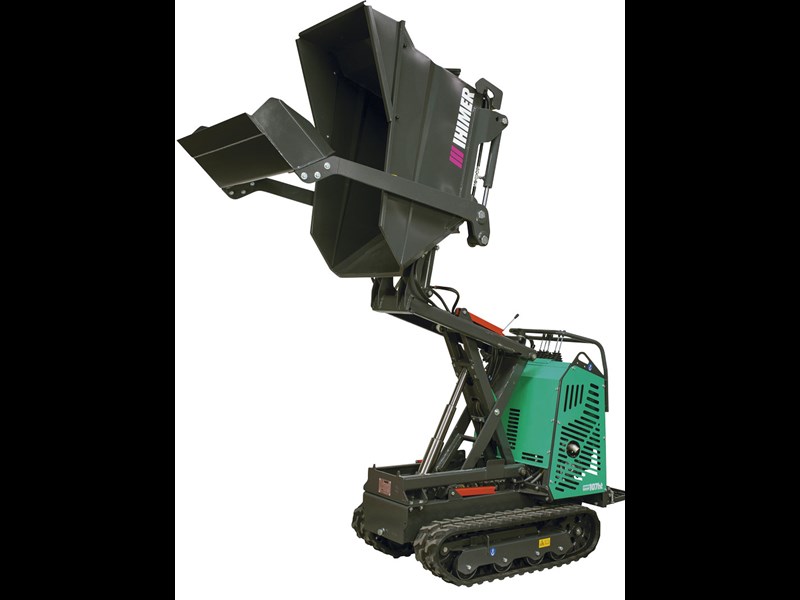 The Carry 107 is designed keeping the operator in mind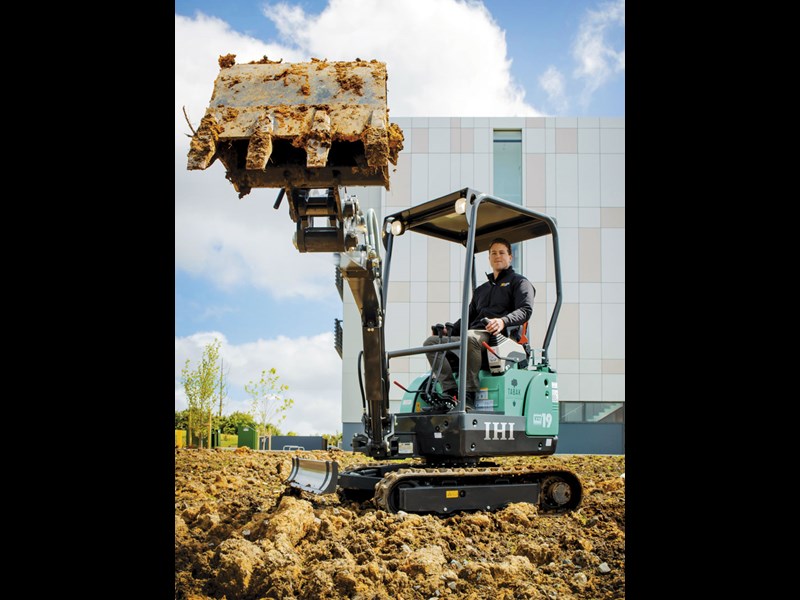 New excavator models—the 17VXE and 19VXT—and a new range of IHI IHIMER mini dumpers introducted in New Zealand
New Zealand distributors for IHI products, Youngman Richardson & Co Ltd, has recently released two exciting new excavator models—the 17VXE and 19VXT. At the same time, the company has extended its product range with the launch of a new range of IHI IHIMER mini dumpers.
Compact, powerful, and versatile, the new mini excavators are a continuation of what the IHI product stands for. Not only are they able to work efficiently where space is limited but also are environment-friendly because of their low emission engines. Thanks to technological innovation and the design, these new excavators make working so much easier while ensuring maximum productivity.
"We're very excited about these new machines and will be keeping a close eye on their potential given the growth in the New Zealand residential housing market," says Youngman Richardson & Co Ltd sales director, Phil Fairfield.
"These two excavators are just a sample of a wider variety of product that extends from 0.9 to 8.5 tonnes from IHI."
The IHI 17VXE utilises technology normally associated with bigger and higher spec machines. Power and speed of performance is assured in small restructuring work that could involve the maintenance of sewerage systems and can also include construction, gardening, and nursery projects.
A convenient side-opening bonnet provides easy access when enginemaintenance is required. The IHI 19VXT is understandably ahead of its time due to an expandable undercarriage (from 980 to 1310mm), making this model ideal for working in rough and narrow spaces. Ergonomic controls and servo-assisted joysticks provide the ultimate in driver comfort.
Sam Tabak buys the first one
Sam Tabak Landscaping have been in the business for only a few months but they have already purchased their first excavator, a new IHI 19VXT.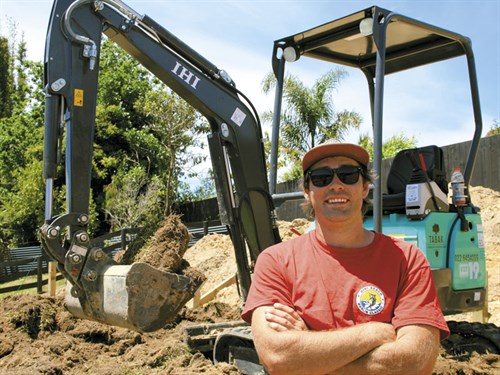 According to Sam, he looked at other excavators before choosing the 19VXT but was basically sold on it from the start. What set the machine apart from the rest was its digging performance that Sam says is perfect for doing retaining walls—a major part of his work along with concreting, paving, and small site excavations. Sam adds that other benefits of the machine were that it is fast, strong, and real quick.
"I just love these machines; they're really grunty,"says Sam. "I will definitely be purchasing more, as well as, other gear through Youngman Richardson & Co Ltd. Those guys are truly professional. The pricing package they offered me was better than I expected. To get the machine itself together with an auger and all the buckets was a good deal for me starting out."
Sam has an extensive background in the landscaping business and is passionate about providing good results for his customers. He has already attracted a lot of work and just won a contract to do a retaining wall project for Housing NZ. Sam can be contacted on 022 645 4099.
IHI Christmas Maxi Deals
The new IHI 17VXE and 19VXT excavators are being offered to the market at great pre–Christmas prices, and with a generous finance package to match, this will stimulate interest in these new models with 2017 construction projects in mind. Packages include a bucket and a draw pin hitch from $33,590 plus digger and trailer combos from $39,990.
New IHI mini dumpers hit the spot
If there is one thing that IHI is good at, it is its manufacturing quality and world-leading construction equipment. Not a day goes by when you don't see an IHI excavator working on a road project or building site across the country.
New Zealand distributor Youngman Richardson & Co Ltd is now about to add a further range of products from IHI IHIMER with the release of four mini dumpers designed for transporting and handling material on-site, particularly in areas where access is difficult.
"The major characteristics of these very compact mini dumpers are its ability and versatility of use," says Youngman Richardson & Co Ltd sales director, Phil Fairfield.
"There is a wide range of models for us to choose from, but we believe the four we have selected will do the job on the type of construction and roadway worksite projects that are currently being undertaken. However, as demand increases, it is more than likely that we will look at bringing in bigger models."
The Carry 105 is the smaller of the two sizes at 345kg, has a capacity of 500kg, and is available with or without a self-loading shovel. This model has a self-tensioning crawler tracking system (STCS) that ensures that the rubber tracks are perfectly tensioned at all times. The Carry 105 EP electric-powered version is ideal for enclosed areas such as greenhouses, nurseries, and schools where ventilation, fumes, and noise are an issue.
The Carry 107 mini dumper is a fast and tireless machine that has a self-loading shovel as an option that can transfer material such as rubble, earth, and aggregate into a skip, quickly and safely, with minimum operator effort. In fact, the Carry 107 is designed keeping the operator in mind with reduced noise level to enhance operator comfort, therefore, making the machine suitable for use in urban centres. Another big feature is the extendable undercarriage that increases the track width from 760 to 1060mm for greater stability on slopes and uneven ground.
With an unloading height of 1600mm, the new Carry 107 HT enables a single operator to quickly and effortlessly load and dump material directly onto a truck. This version has a payload capacity of 700kg and is powered by a Honda GX390 petrol-driven engine that can travel at a speed of up to 3.2km.
About Youngman Richardson & Co Ltd
Youngman Richardson & Co Ltd has always been committed to customer support and has the workshop facilities and a professional team of mobile mechanics to match. Purpose-built mobile service utes have been specifically fitted out to handle planned and unplanned maintenance across all equipment. Its efficient workplace layouts created to improve service times and the company's reputation for its fast turnaround of parts is second to none.
Keep up to date in the industry by signing up to Deals on Wheels' free newsletter or liking us on Facebook.