New Ammann Rollers available at Hirepool
---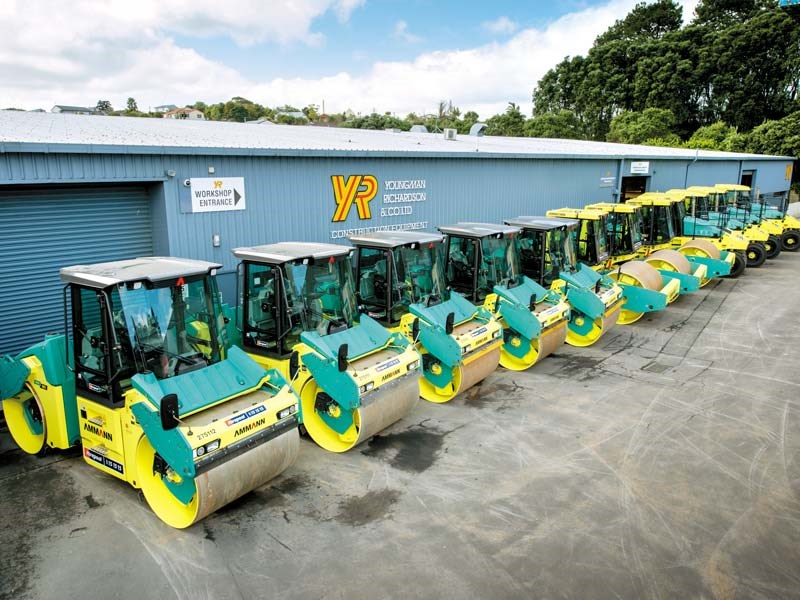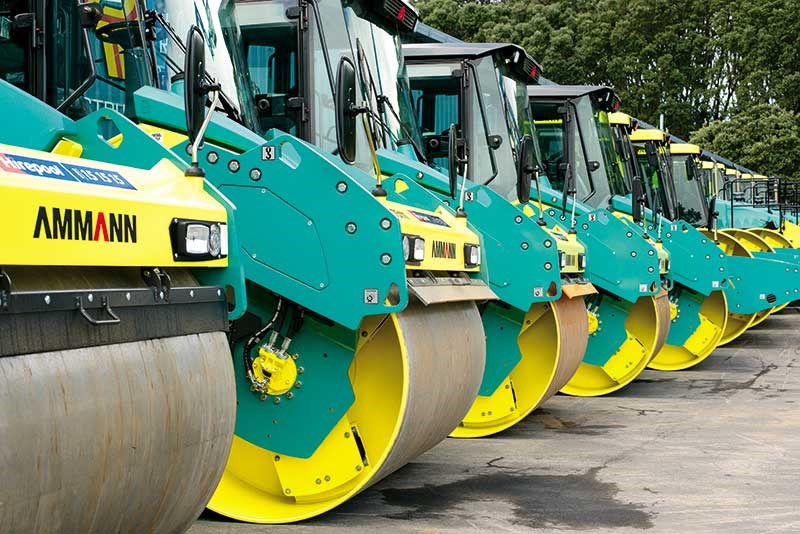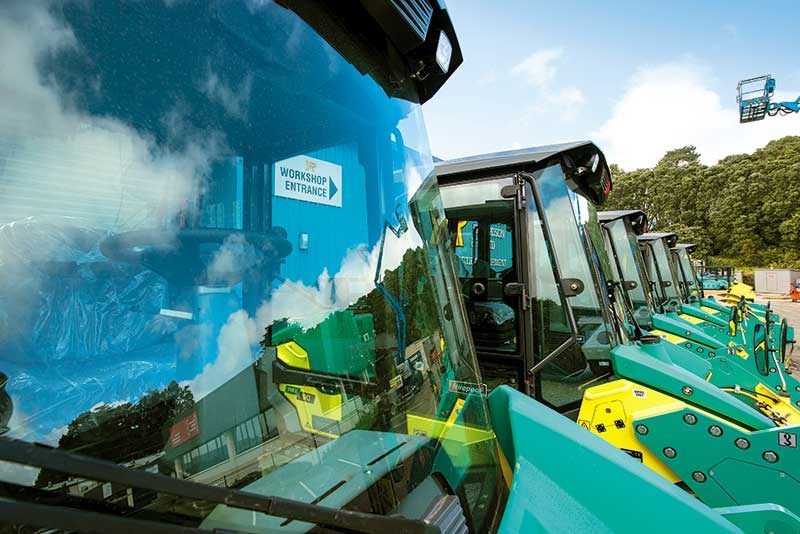 The 12 new Ammann Rollers at Hirepool comes packed with great safety features and a comfortable cab design for enhanced visibility.
Hirepool has recently taken delivery of 12 new Ammann Rollers that according to Gary Richardson, general manager of sales and marketing for Hirepool, was a complete no-brainer for the company.
Among the machines ordered through New Zealand distributor Youngman Richardson & Co Ltd was a selection of models comprising the Ammann ARX 90 Tandem roller, the ASC 110 Single Drum roller, and the AP 240 Pneumatic tyred rollers.
"We always listen to our customers about what is important, and in this case, there were several things we were looking for in the new machines. For a start, we wanted good performance, and these 12 Ammann rollers are very fuel-efficient and have substantially reduced emissions over earlier machines," says Gary.
"Also, we wanted to make use of the latest ROPS 2D technology on the ARX and ASC models. When it comes to safety, Ammann's approach to preventing drum drift is unmatched. The ROPS 2D system automatically shuts off the vibration when the machine gets past a certain angle; this is an excellent safety feature. And finally, driver comfort. These machines are great for the operators, including excellent visibility from the cabs."
With the arrival of the new equipment at Hirepool, the growth and presence of Ammann rollers throughout New Zealand continues to grow. It is not surprising, as Ammann is a world-leading supplier of compaction machinery to the construction industry and is known for its progressiveness. Since 1869, Ammann has been setting benchmarks in the road building industry, thanks to the countless innovations and solutions that are as competitive as they are dependable.
NOW AVAILABLE AT HIREPOOL
The Ammann ARX 90 Tandem Roller provides features and benefits that ultimately lead to added value for the operator. The comfortable cab design that provides enhanced visibility, air conditioning, and reduced noise levels help the operator stay focused and productive. There are also many safety features on this model including the innovative ROPS 2D.
Each drum has an independent vibratory pump and features a heavy-duty, two-stage vibrator. The single drive pump makes for easy service and maintenance that reduces costs. A differential lock is standard.
The Ammann ARX Tandem Rollers are designed for use on medium to large construction sites as well as road construction and civil construction projects. In this country, the Ammann ARX Vibratory rollers are also proving themselves to be efficient and effective for asphalt compaction and for compacting unbonded base layers.
The Ammann ASC 110 Single Drum Roller provides excellent compaction and is available like the ARX rollers with excellent visibility and air conditioning, and it is quiet in the cab for the operator. A major safety feature on this model, which is unique to Ammann and is also on the ARX, is the ROPS 2D. Simply put, the vibration of the drum is automatically cut when the drum begins to drift or slip, preventing the unit from sliding down a bank or road edge.
The Ammann AP 240 Pneumatic Tyred Roller combines tried--and-tested Ammann engineering and design to deliver cutting edge propulsion. The Ammann AP 240 Pneumatic rollers include a smooth start/stop function, cruise control, and adjustable brake settings. These Shift on the Go 2 operator station models provide comfort, excellent visibility, and quietness while working and easy driver access when parked. The air-on-the-run system also allows the operator to adjust tyre pressures from the cab.
Ammann Pneumatic Tyred Rollers provide the kneading and sealing effect that is so critical on job sites.
Being able to perform on both asphalt and aggregates means that the machine provides more flexibility when you need it. The Ammann AP series is available in 16- to 20-tonne configurations.
SERVICING EXCELLENCE
As with all products, the new Ammann to be located at Hirepool branches throughout New Zealand will receive full-service back-up. Youngman Richardson & Co Ltd has always been committed to customer support and has the workshop facilities and a professional team of mobile mechanics to match.
Purpose-built mobile service utes have been specifically fitted out to handle planned and unplanned maintenance across all equipment including Ammann products.
More efficient workplace layouts have been created to improve service times, and the company's reputation for its fast turnaround of parts is second to none.
For more information on the new Ammann Roller range, contact Youngman Richardson & Co Ltd on 09 443 2436 and for South Island enquiries, contact on 03 341 6923.
Keep up to date in the industry by signing up to Deals on Wheels' free newsletter or liking us on Facebook.