Women in construction: Isabella Gorringe
---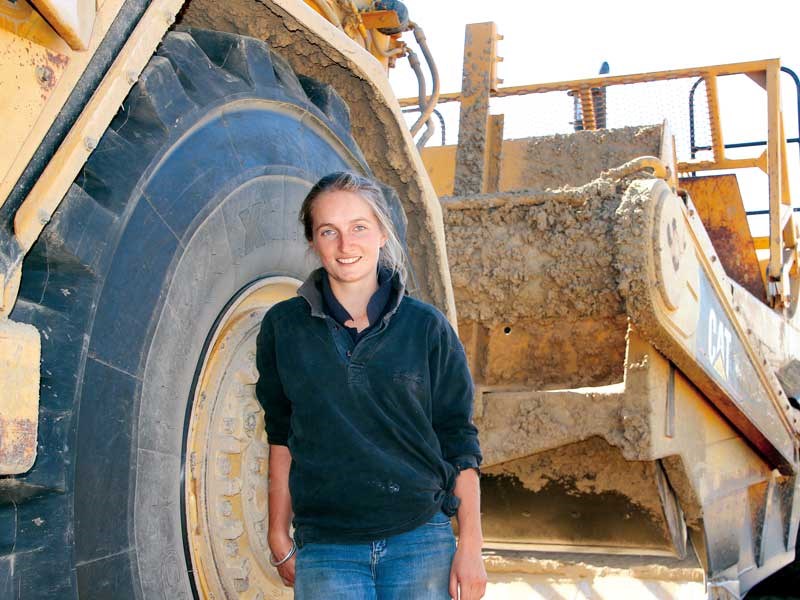 Women in construction: Isabella Gorringe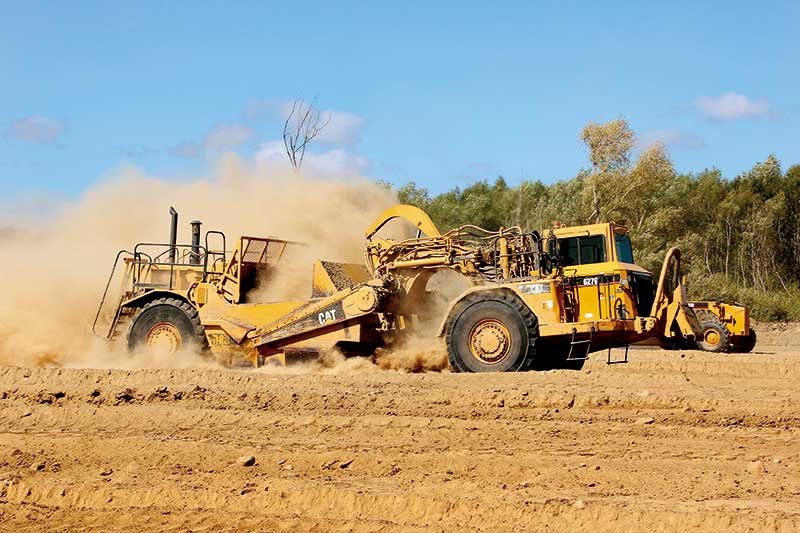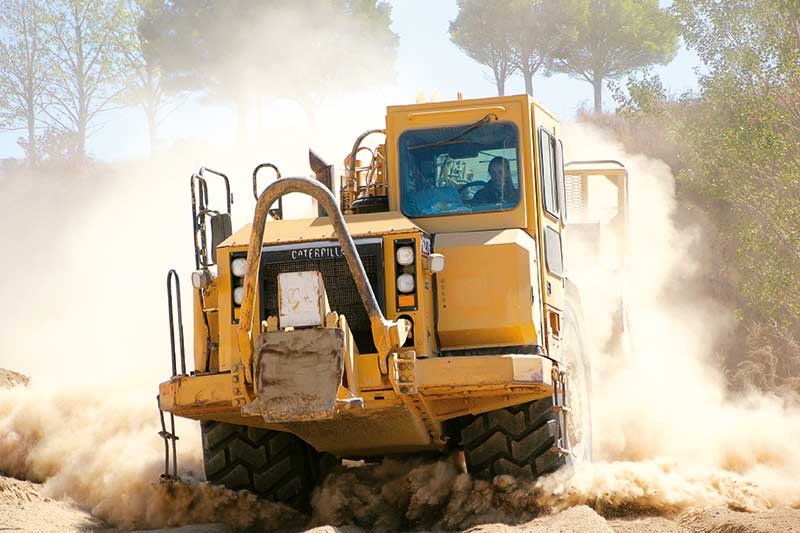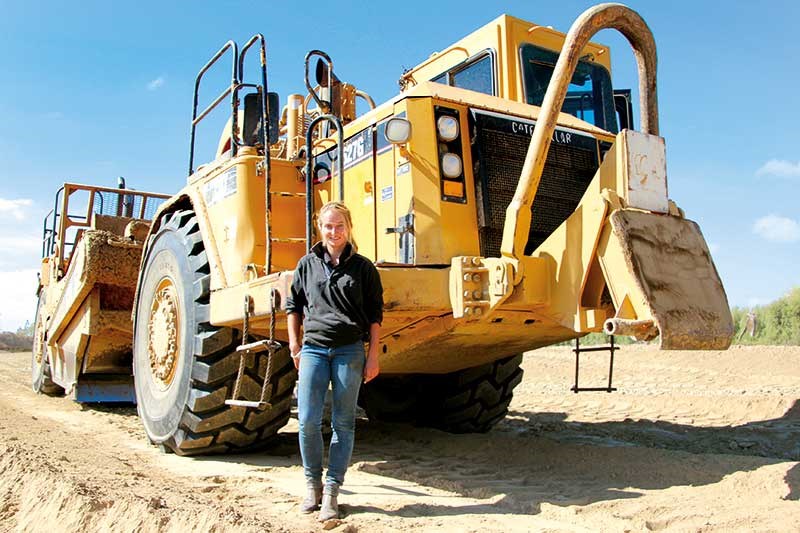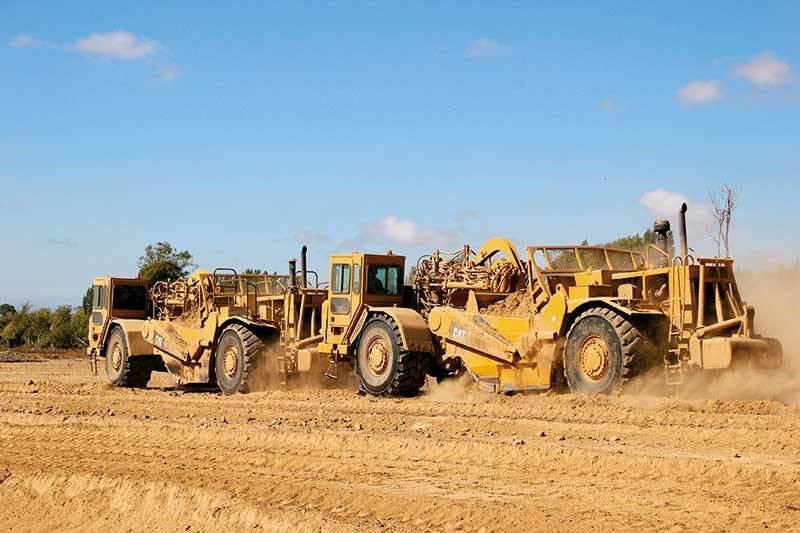 Deals on Wheels caught up with Cat 627G twin-engine motor scraper operator Isabella Gorringe who has been working on a large irrigation water storage dam out the back of Timaru.
Over the last few months almost 65,000 cubic metres of gravel and 30,000 cubic metres of clay have been moved to form a storage dam that will have the capacity of approximately 400,000 cubic metres of water when completed. The bulk of the material has been handled by two Cat 627G twin-engine motor scrapers. One of these units is being operated by Isabella, a young woman from the local area.
Although the scraper is totally new to her, Isabella has been operating machines for the last six years during university holidays. Another six-odd months at university will see her graduate with a law degree, specialising in resource management.
Coming from Geraldine, Isabella has a love for horses so to fund this holiday work has become essential, according to her father. Until this venture most of her work has been with local agricultural contractors in tillage and all types of hay and silage production.
Until the Cat 627G arrived, Isabella had been operating a 30-tonne Hyundai excavator on general farm maintenance work.
"I thought that was just great – until the scraper arrived," she says. "I remember the day the first machine was delivered, the size was scary. It was the first time ever I had been up close to a 627G."
"When it was unloaded, Stewart McSkimming of Global Tractors (who had sourced and delivered the machines) did a few loads to make sure all was well. He then he hopped out and said 'Who will be driving the machine? I need to go through the machine's safety procedures and operation features'," says Isabella. "The look on his face was priceless as I stepped forward. Carefully he looked at the boss and said 'Really?'" she laughs.
So, the training began. There is a lot going on when loading a twin engine scraper. Is the cushion hitch down? Is the apron at the right opening? Is the ejector set right back?
Then there is the matter of staying straight, not having the bowl too far in, not allowing the wheels to spin, engaging the diff lock, and remembering that with two engines, one foot needs to be on both throttle pedals.
"Anyway, like other machines I have driven, it didn't take too long before things began to fall into place. Systems flow with each other and common sense prevails; you figure it all out pretty quick – you have to," says Isabella.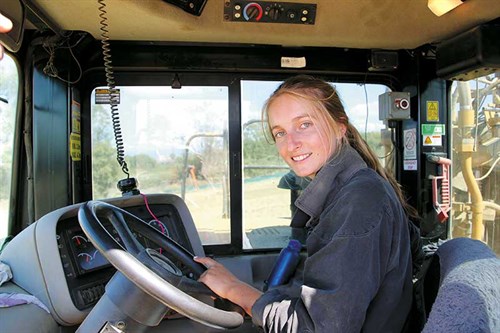 "Production is soon at a high when the push/pull option is used. After all, 1270 hp is available when we are hooked up," she says.
"Stewart was a good teacher. He showed me the basic principals of twin engine scraper operation, then left the rest up to me. However, he did keep an eye on me for a couple of weeks.
"When it came to the push/pull thing, again he showed us the principals, the dos and don'ts and away we went. As Stewart says 'you can talk about it for hours, and even watch, but if you are going to do it, well, just do it'."
After four months in the machine Stewart commented, "Isabella has become a competent scraper operator, she is a gifted young lady who is more than able to adapt to the operation of multiple machines."
Global Tractor sales have had a recent run on scraper sales – seven units landing from offshore in the last few months.
Preferred machine to operate...
Isabella loves a John Deere with a roto rake, but says the feel of all the Cat 627G horsepower is just beautiful.
"The Cat12H (grader) is really nice to drive and, oh yes, there is a 10-tonne single drum roller here. I have told the boss that he is best to find another operator for that. It just isn't me," she says.
"There is a huge responsibility with this," says Isabella. "The boss has a lot of faith in me not only to look after his investment, but to get the required production from the machine that it is capable of. Can't have it going around all day with the bowl up."
The Cat 627G is the biggest horsepower machine Isabella has operated.
"Whether loading or at the dump site, I just love the power and control I have over the machine. It's great!"
Never miss an issue of Deals on Wheels. Subscribe here.
Keep up to date in the industry by signing up to Deals on Wheels' free newsletter or liking us on Facebook.