Warner Construction's new Bomag BC722 EB-2
---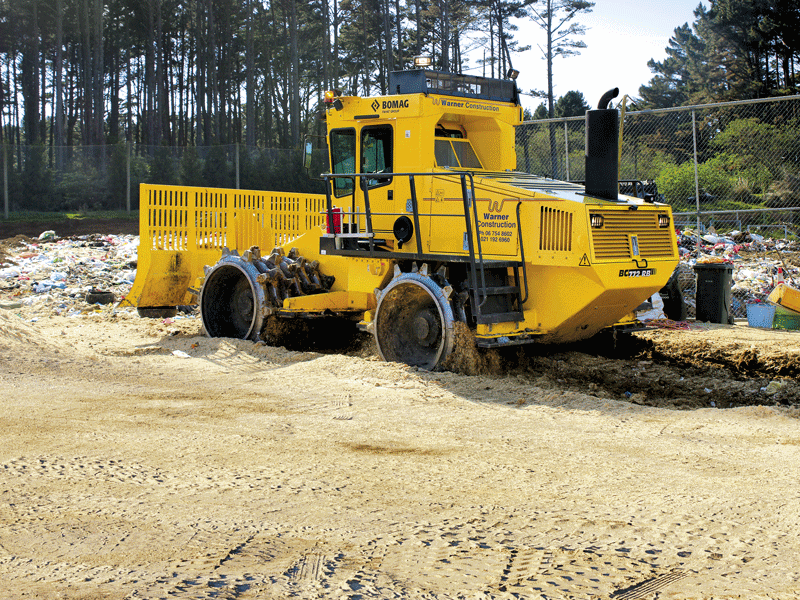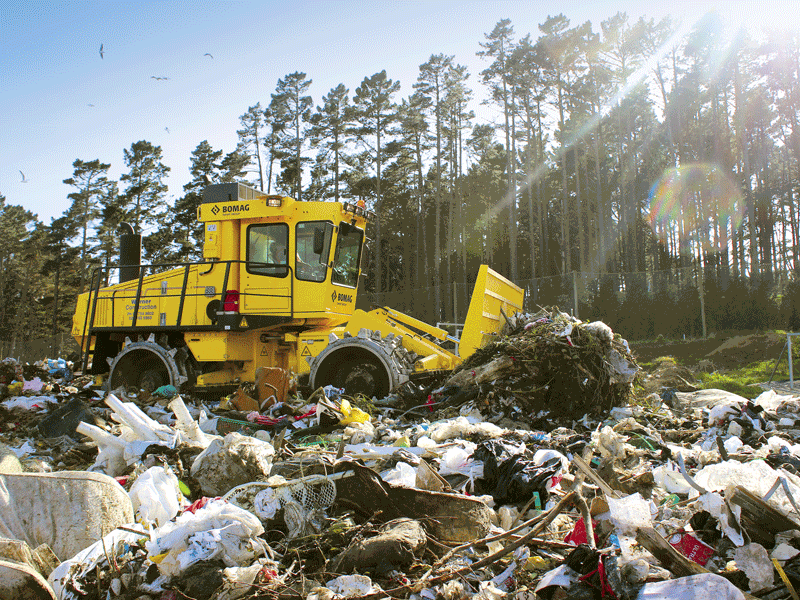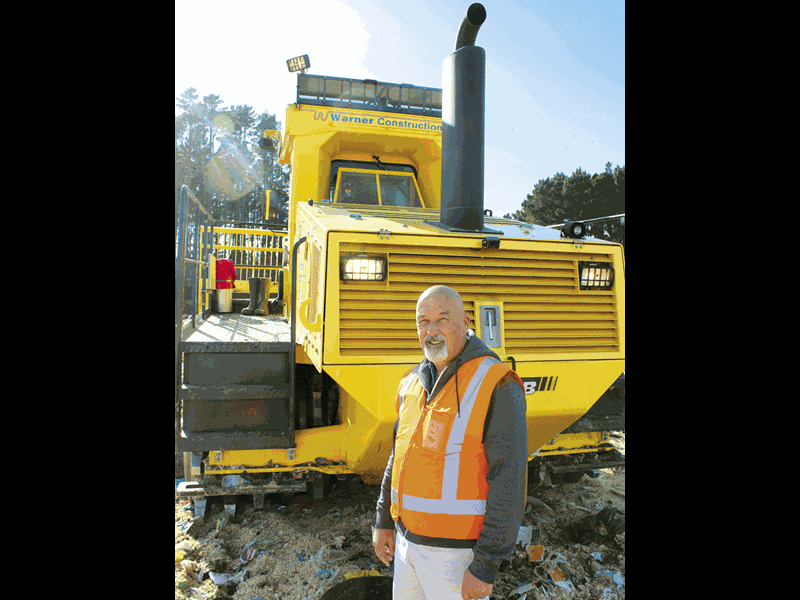 Operations manager Chris Hale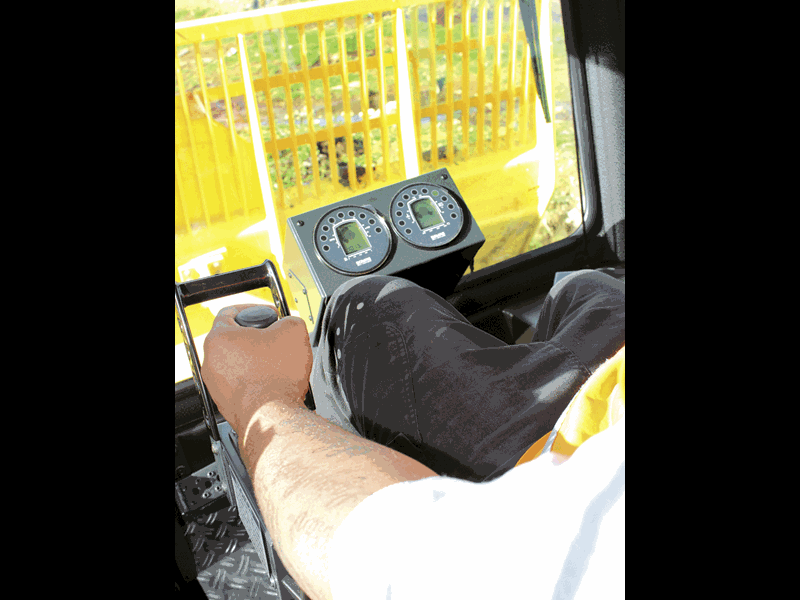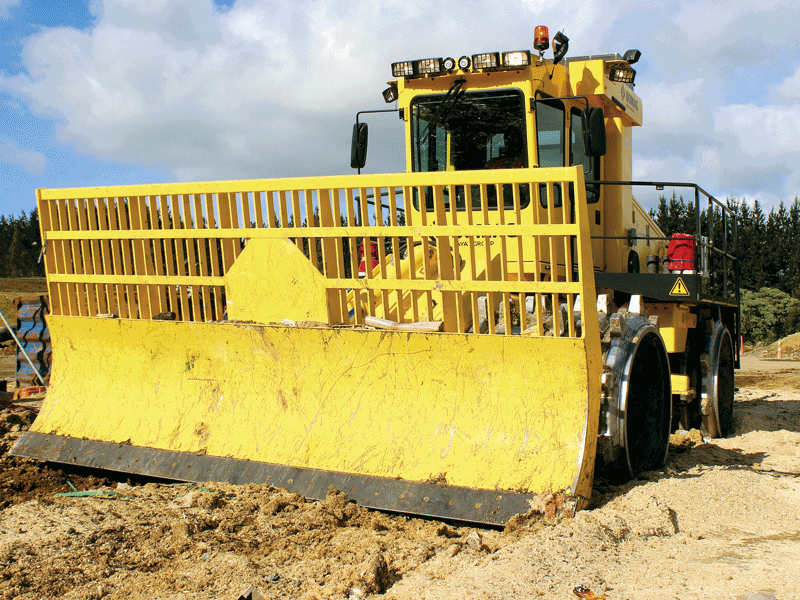 Taranki-based Warner Construction adds German-built Bomag BC722 EB-2 to their line-up
Having only been working New Plymouth's Colson Road Regional Landfill for five weeks, it would be an easy presumption to make that contracted operator Warner Construction's new Bomag BC772 EB-2 is the shiniest machine on site.
Warner Construction prides itself on purchasing high-quality gear and maintaining it to an excellent standard, so every machine utilised in this tough working environment is well-looked after.
As operations manager Chris Hale tells me, the multi-faceted Taranaki company has a strong regional reputation for offering a skilled, quality service. In order to prove their methodology is the right one in any sector, they need the right tools to achieve their targets. "We set about thoroughly researching compaction machines before we had even won the contract to manage Colson Road. After doing our homework, we felt that Bomag was the best option. It's an opinion that proved correct as soon as we got the machine on site."
Chris says that when Warner Construction took over the landfill, it was badly compacted, with a lot of spongey material evident underfoot. While the team waited for the Bomag to be delivered, distributor Porter Equipment sorted them out with a hire machine, which when combined with the expertise Warner Construction brought into the operation started to improve on compaction density.
But a real difference in compaction quality was tangible the moment the German-built Bomag arrived, says Chris.
"The first hour we had the machine at the landfill, you could already see the difference in compaction quality. It was impressive and the difference was like day and night. You could have driven a car over the surface. It was that well-compacted," he says.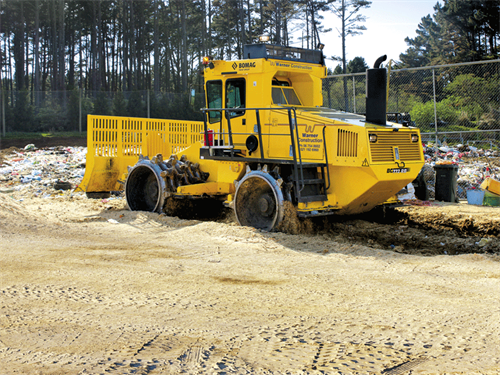 The Colson Road contract calls for weekly, monthly, and quarterly performance audits by local and regional councils, and Chris says that the extra degree of compaction quality the Bomag achieves when compared to what went before has been a constant point of discussion.
"The machine's design is streets ahead of the competition. The drums are different, the feet are different, and the Bomag offers a three-stage compaction process that is very effective.
"Most compactors feature flat panel processing of the material under the drum, but this thing is remarkable. It will pin-point and kneed in the material and firm everything up impressively."
In landfill terms, Colson Road is nearing the end of its life, with only four years left to run before it will be closed ahead of a new landfill being established near Eltham.
The site is also unusual in that it is located just a couple of kilometres from the centre of New Plymouth, meaning Warner Construction has a very particular operational strategy in place here.
"We work within a relatively small footprint within the larger site, ensuring we're only opening up a 400 to 600 square meter area to work at a time," says Chris.
"This helps with a variety of operational restrictions within the site such as wind-blow, smell, and birdlife. Because we work within compact perimeters in this manner, we didn't necessarily want to get the biggest machine.
"The Bomag BC722 EB-2 is a 35-tonner—a mid-size machine in their line-up. But we calculated it would offer the best compaction performance and horsepower for the footprint we need it to work within.
"We're also looking to future-proof our technological offering in the landfill sector, so being able to tender for similar contracts in the future with this sort of machinery at our disposal is crucial from a long-term point-of-view."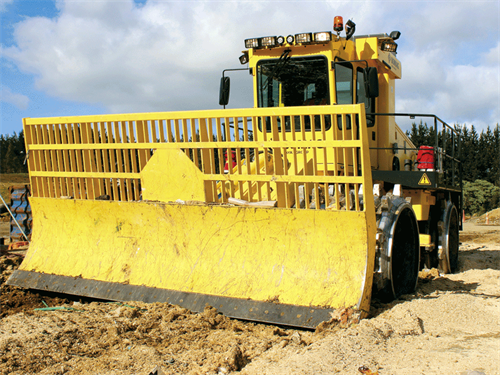 As part of the due diligence process, Chris and company owner Alan Warner liaised with H.G. Leach & Co's Eric Parkins, contracts manager at the Owhiro Bay Landfill in Wellington, where a Bomag BC722 EB-2 has been doing the hard yards for that company for a couple of years now. H.G. Leach & Co were so impressed with the machine they have recently purchased a second Bomag for another operation in Fiji.
"Eric couldn't speak highly enough of the Bomag's capabilities as well as Porter Equipment's back-up service. Because the machine is assembled to order in Germany, Porter organised a loan machine while we waited for it to arrive.
"Also, the machine features GPS management software onboard. Porters gave us a call after a couple of weeks to ask why our idle time was so high and was there anything they could help with, which was good support I feel. I think the high idle time initially was just down to our dedicated operator Jade Hori getting used to the machine and certainly nothing to do with any mechanical issue.
"This is a specialised piece of equipment, and we need it to perform for us for a long while. But we wouldn't be able to go about the task ahead with the same certainty if we had an inferior machine; second-hand just isn't good enough for us.
"As a result, the Bomag is probably the single biggest machine investment the company has made in more than 30 years of business.
"But we're working on building our reputation in this sector, so we want to
have the best technology at hand to help achieve that.
"Investing in the best machinery available is a strong signifier of our commitment to the job."
Keep up to date in the industry by signing up to Deals on Wheels' free newsletter or liking us on Facebook.