Porter Press: Gaddum Construction
---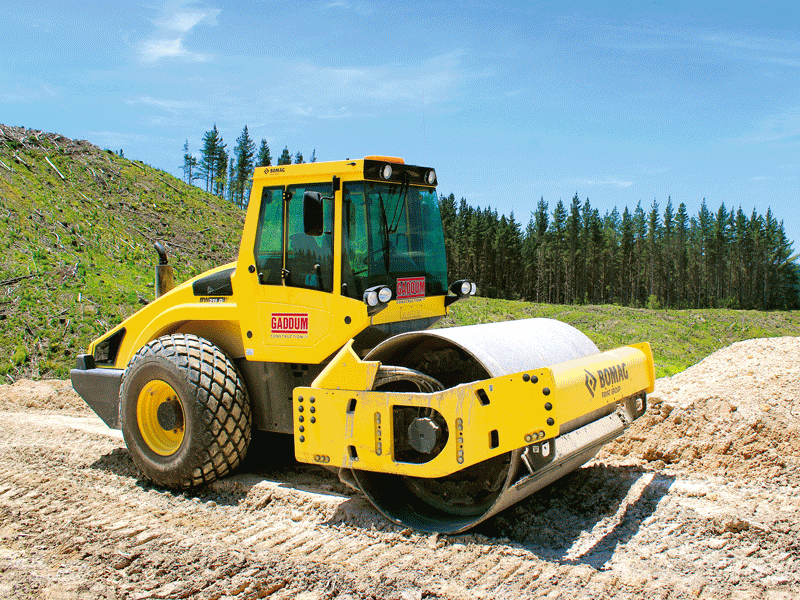 Gaddum Construction's Bomag roller enjoys some majestic working enviroments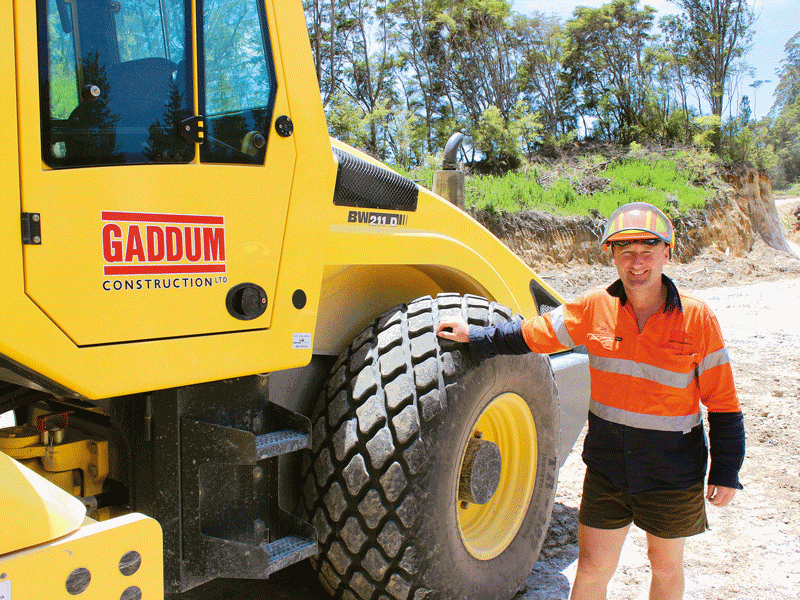 Guy Gaddum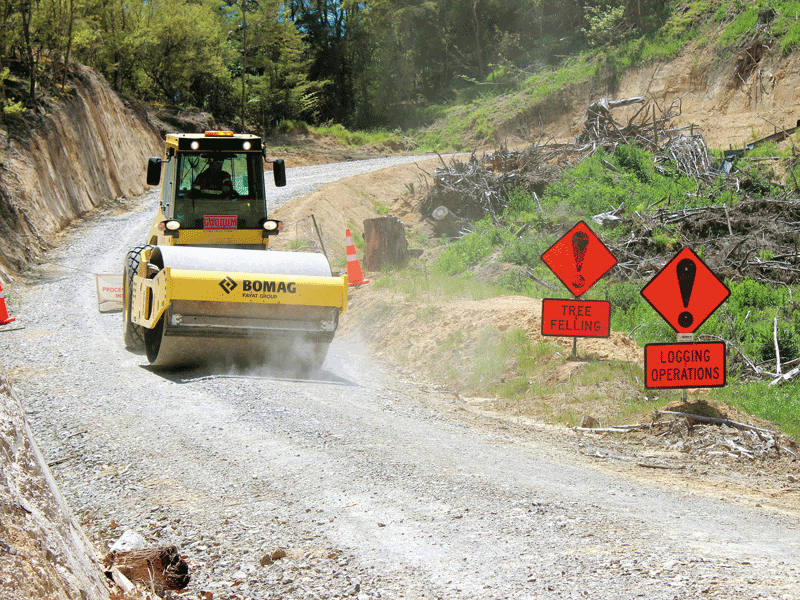 Gaddum Construction stakes its name on well-constructed forestry roads and skid sites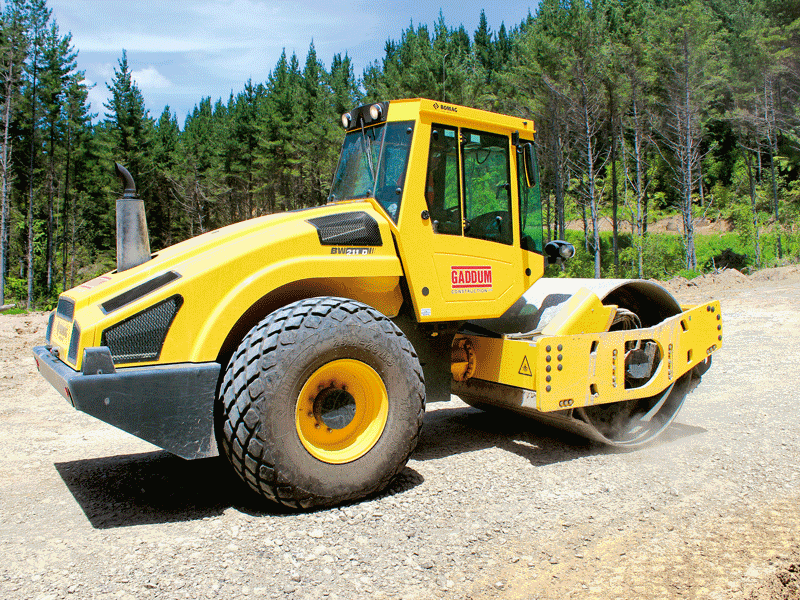 The Bomag BW 211D is part of a large Porter Equipment sourced and supported fleet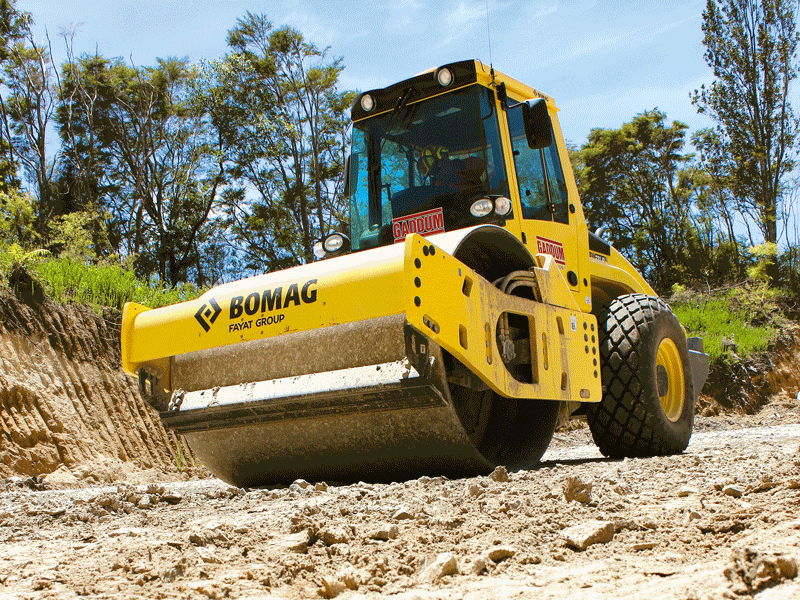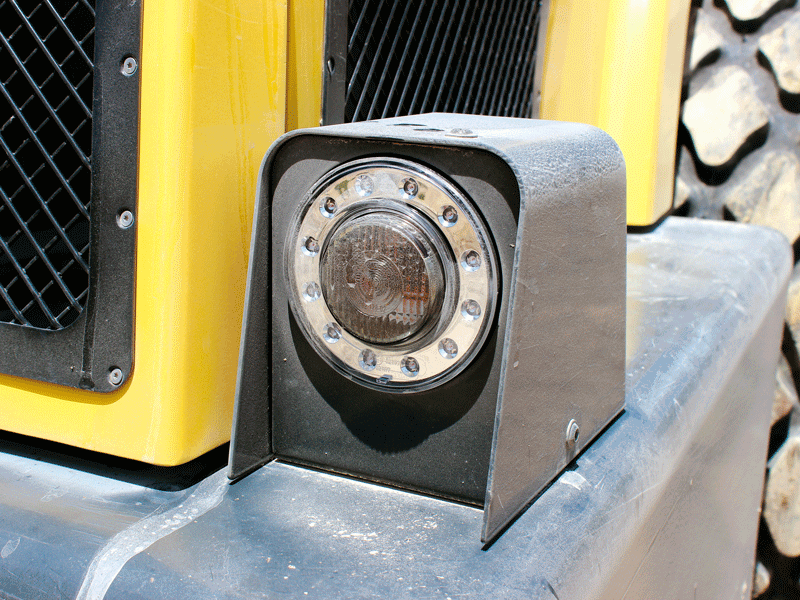 The machine features bright LED lights for better visibility in the forest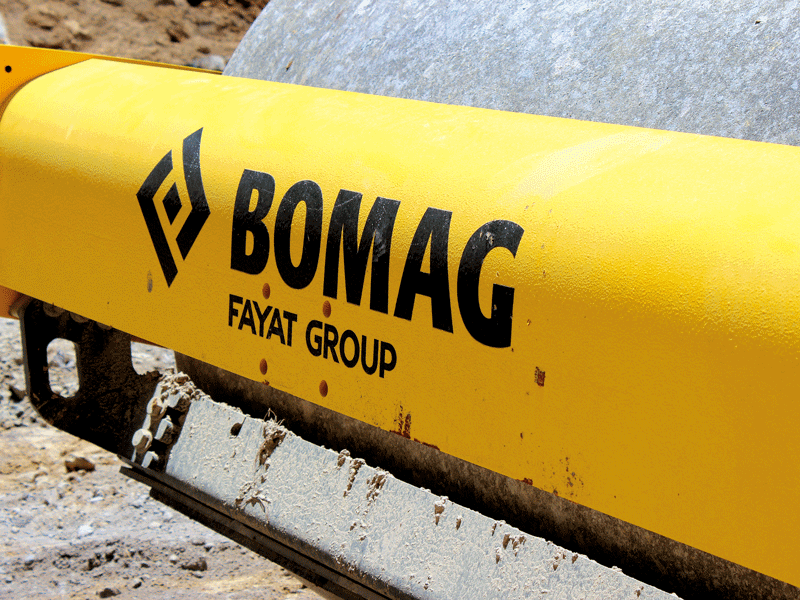 The Bomag sees use right throughout the company's North Island operations

Gaddum Construction trusts its Bomag BW 211D single drum roller to smooth the way forward in some extreme country
It isn't only busy infrastructure projects where you will find Bomag's reliable roller technology. This well-known forestry contracting firm trusts its Bomag BW 211D single drum roller to smooth the way forward in some extreme country too.
If you are a regular reader of Deals On Wheels, the name Guy Gaddum may be a familiar one, as he has been profiled before.
Previously, we took a look at Gaddum Construction's Hyundai excavator fleet. This time we are focusing on another vital machine required for the forestry skid site and road building process: the roller.
Guy has recently taken possession of a new Bomag BW 211D single drum roller, which has already been doing the hard yards in rugged locations as far afield as Omaio in the eastern Bay of Plenty and Raglan on the other side of the North Island. He says the best thing about the Bomag is its straightforward, simple-to-use nature.
"If you read the average machine user manual, it's utterly bamboozling to the average operator. We're really hot on correct machine induction for our guys these days, so rather than have everyone sit down and read the user manual cover to cover, I do that and then put together an A4 checklist for our operators to refer to for every machine we run.
"But what I like about the Bomag is that it is so simple and logical to use and maintain, they've basically done the job for me," he says.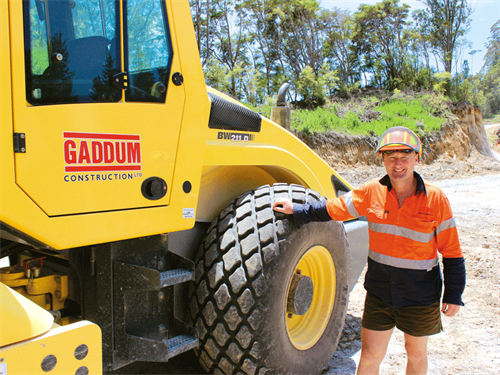 With crews spread far and wide and the requirement for the Bomag to be in different forest blocks at a moment's notice, Guy says he cannot afford to have a dedicated roller operator following the machine. The fact that any of his team can get into it and use it efficiently is another bonus for him.
While the locations vary, there is a pretty familiar template to the environments Gaddum Construction finds itself working in: primarily remote, rugged, and steep. But here again, Guy's Bomag offers his crews some impressive performance.
"The 13.5 tonner works really well for us because we need a good level of horsepower, but we don't want the machine to be too big. While a seven tonner wouldn't be much use to us, a 15- or 17-tonne machine is too big. We're working tough, steep land much of the time, so the roller still needs a relatively compact footprint."
Guy says he is impressed with the Bomag BW 211D's gradeability. The 'D' series of Bomag models can achieve climbing capabilities of up to 53 percent, converting engine output into traction by using manual slip control.
"We often complete engineered builds on our skids where we're bringing out the back wall and placing it at the front to bring the front up. We can't then just push the fill in. We need to strip it out properly and clear it of organic material and then it's compacted in lifts as you bring it up.
"It's important then that the roller can get down the slope and work its way back up on its own; that helps hugely with productivity."
As much as pure performance in the field counts for a lot, like every forestry contractor, Guy is looking to ensure his machinery is compliant with current health and safety legislation and best practice. The Bomag scores here too, he says, because it arrives straight out of the box with the right safety feature set already built in.
"Rollers are generally working in more open areas, so we haven't had to up-spec the Bomag at all. It features bright LED MegaBeam work lights, great visibility from the cab, and a cut-out switch which ensures engine power is killed the moment it detects there isn't any pressure on the driver's seat."
Guy says the Deutz diesel-powered roller is working around 50 hours a month on average at present, although with a steady supply of work likely to see him and his crews through the next six months, he is anticipating the machine will be in near-constant use.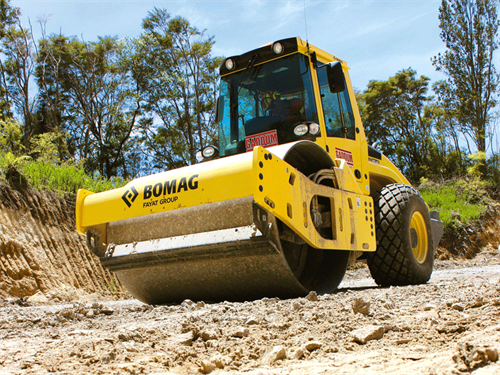 With technical support available right through the Bay of Plenty and Waikato, Gaddum Construction's Bomag—much like their Hyundai excavator gear—is looked after by Porter Equipment. That simplicity Guy mentioned earlier comes into play when performing regular maintenance on the roller too.
"The big thing here is that there are no grease nipples to constantly have to maintain. This takes one task off our list and makes the routine maintenance a lot quicker," says Guy.
"Also the bearings are all sealed, all the fluid drain valves are on the frame, and the Bomag features dust-free cooling too, so it's pretty hands-off on that side of things."
The rest of Guy's Porter Equipment-sourced machine fleet numbers nine Hyundai excavators, from recently purchased heavy-duty Hyundai R380LC-9 and Hyundai R480LC-9 machines, which are working stripping a quarry near Papamoa, right down to a smaller Hyundai R145CR-9.
"The Porter team provide a great service. That back-up remains pretty vital for us, as we're working fast, and we're also working in remote settings. It's good to know that we're never too far away from one of their bases if we need their help," concludes Guy.
"We really can't afford to have our machinery go down unexpectedly though, so that's why consistent performance still matters. And both Hyundai and Bomag give us that reliability and peace of mind."
Keep up to date in the industry by signing up to Deals on Wheels' free newsletter or liking us on Facebook.