Product Feature: Ditch Witch directional drills
---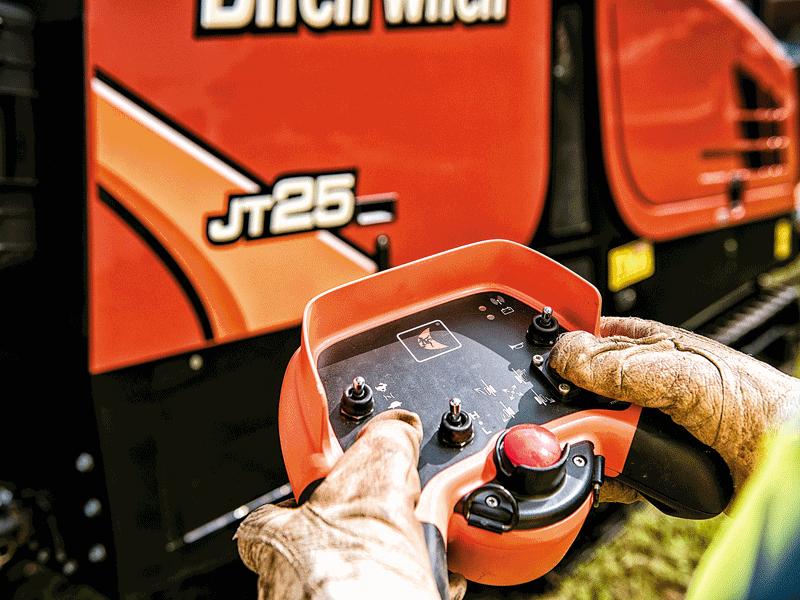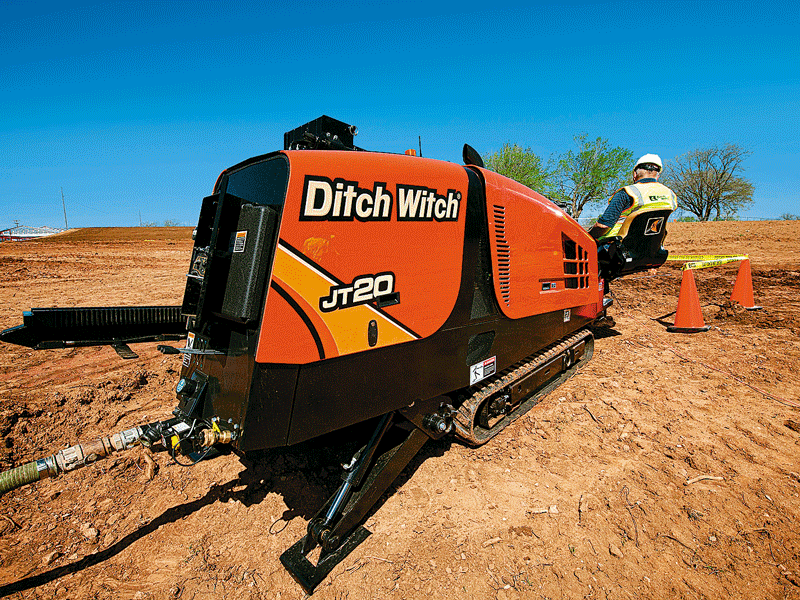 The JT30 offers top performance capabilities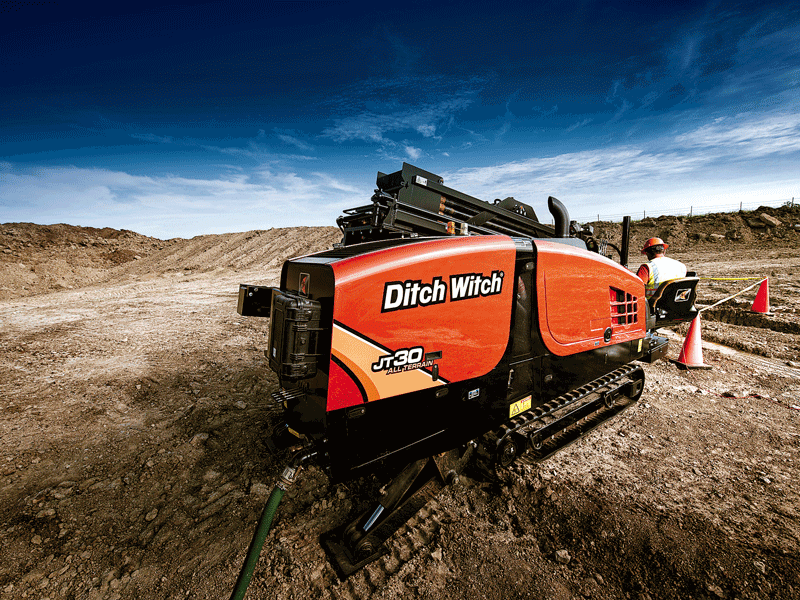 The Ditch Witch directional drills are a common sight in New Zealand

DOW checks out the Ditch Witch directional drills
You're investing in heritage as much as horsepower when it comes to Ditch Witch's comprehensive line-up of powerful directional drills.
These robust, consistent performers—packing high-tech nous and heavy-duty grunt in equal measure—are the tools this iconic American manufacturer has built its reputation on.
Trusted in every corner of the globe, Ditch Witch directional drills are a common sight in New Zealand, too, relied upon for their hard-wearing operational consistency, compact footprint, and manoeuvrability, thanks to a tracked undercarriage.
There's a Ditch Witch directional drill for every underground construction entity, with even the entry-level JT9 offering best-in-class pullback force of 9000lb (40kN) and many standard features you might only expect to see on bigger machines.
Step up to a mid-range industry favourite, such as the JT20, and you have a full 17,000lb (75.6kN) of thrust and 20,000lb (89kN) of pullback force at your disposal.
A simple set-up and adjustment controls, heavy-duty anchor systems, open-top vise wrenches, and a cruise control system that simplifies drilling and backreaming for more productive field work are all a part of the Ditch Witch machine feature set.
Naturally, Ditch Witch also goes the extra mile with regards to making sure all housings, bits, and other components are durable, compatible, and easy to set up and switch between, depending on the demands of the job.
Configuring the drill with the right HDD tooling is simple and gives Ditch Witch customers limitless flexibility.
A key component of every directional drill Ditch Witch designs is a comfortable operator station, with ergonomically correct seats, easy-to-read colour LCD screens, and excellent visibility of the drill pipe and pipe-loading system ahead.
Vital components are angled towards the operator, increasing ease-of-use and eliminating fatigue. Also helping in this regard are engines that are among the quietest in class: just 87dBA from the 55.6kW (74.5hp) Tier 4i compliant Deutz turbo diesel powering the Ditch Witch JT20 for example.
Expansive power doesn't translate into high running costs though. Deutz engine technology is among the most efficient on the market and Ditch Witch's directional drills boast clever economy features, such as an auto-throttle system that slows the engine to idle after 15 seconds of inactivity, saving fuel and reducing emissions. When the operator resumes work, the auto-throttle engages instantaneously.
Backed by the same globally recognised level of aftersales support and extended warranty offering any Ditch Witch customer can expect to receive, Ditch Witch New Zealand offers Kiwi operators the most comprehensive directional drilling solutions on the market. 
Keep up to date in the industry by signing up to Deals on Wheels' free newsletter or liking us on Facebook.