Book reviews: November 2021
---
New month, new books! Check out the latest recommendations from the Deals on Wheels team.
Southern Wanderer
Peter Garden
Life Stories Publishing
$60
Reviewed by Steve Atkinson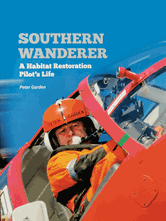 We follow the interesting life of Peter Garden, the local Waikaia, Southland mechanic who traded his spanners for a helicopter cockpit, eventually specialising in aerial pest eradication across the world.
Like a lot of self-published books, much of the (very) detailed story will only be of interest to those close to the author, although, there's an occasional gem of information. Unfortunately, there are numerous errors that made me question everything that was written.
For example, who has heard of a Leland Sherpa or a Unimog that can carry a 20,000-litre chemical tank? And don't even get me started on the spelling of Allis-Chalmers, but I will leave you to guess on the sci-fi name given to telehandlers.
A half-decent editor could have easily fixed the errors, halved the book size, and turned out a top product at half the price. Only recommended for the hardy aviation buffs or those wanting to know the correct bait ratio to get rid of vermin.
The Early Years of the Motor Vehicle in Auckland
Barry Birchall
barrybirchall@xtra.co.nz
$40
Reviewed by Lyndsay Whittle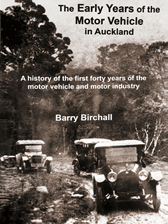 The book's title possibly does itself a disservice by including the words 'in Auckland' in its title, as many of the stories take the reader to other parts of New Zealand as well. The 250 pages are broken into seven segments, which cover specific reader interests such as the first commercial vehicles and clay roads-to-bitumen to name just two.
It's chock-full of photographs from the bygone days of motoring, many of which have never been published before. To us in the 21st century, who think business these days is cutthroat, then reading the stories of how vehicle dealerships were won and lost almost in the blink of an eye is quite astonishing.
The roads have become better, and the cars are more comfortable, but two things haven't changed: governments and local authorities will always find ways of parting motorists and transport operators with their hard-earned cash. If you want to learn more about the first 40 years of motoring in New Zealand, the book can be purchased directly from the author.
Brief History of Motion
Tom Standage
Bloomsbury Publishing
$32.99
5/5
Reviewed by Steve Atkinson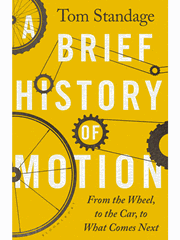 This one threw a bit of a curveball, as I misread the main title and thought it was going to be full of predictions about what comes after the car. That does come eventually, but what we do get schooled on is the history of everything right back to the invention of the wheel.
Taking into account the vast amount of information, the author does an excellent job of condensing all of that into mere 240-odd pages. One thing I did find interesting was that they were doing battery-swaps on electric cars in the late 1800s and Deals on Wheels mag was talking those up just last month as a new innovation. A very good read, even if it's just to realise how often we try to reinvent the wheel. 
Find new and used trucks for sale in NZ 
Keep up to date in the industry by signing up to Deals on Wheels' free newsletter or liking us on Facebook.