Book reviews: September 2021
---
New month, new books! Check out the latest titles to hit NZ bookshelves.
Scorpian
Christian Cantrell
Penguin Random House
$37
Reviewed by Steve Atkinson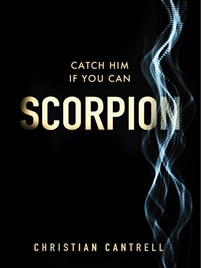 This slow burner follows a CIA analyst who's brought in to track down a killer who's efficiently going about their work and leaving random numbers on their victims. You're probably thinking ho-hum. I was the same as I followed the semi-formulaic plotline familiar with most such books. It wasn't until about halfway that my brow furrowed, and I reread the previous two pages to make sense of the first of a number of plot twists that turned the storyline on its head. It's all very well done and, in my case, may require another read through.
Historic New Zealand Racing Cars 2
Steve Holmes
Bateman Books
$45
Reviewed by Steve Atkinson
Motor vehicle encyclopedia Steve Holmes delivers his second Historic New Zealand Racing Cars book featuring cars that were either built in New Zealand or built overseas but with a strong local connection. The book features 18 cars of all makes and models, from Alan Mann's little racing Escort all the way through to Neil Stuart's 1955 Stuart Special fitted with a 221 cubic inch flathead V8, which incidentally provided him with numerous beach racing championship wins in the days before fun police stopped such events. If American Iron is your thing, then feast on some Mustangs and Camaros or savour a throaty Ferrari or two. It's all there to enjoy in a well-researched and compiled read. Recommended for Father's Day.
Project Hail Mary
Andy Weir
Penguin Random House
$37
Reviewed by Steve Atkinson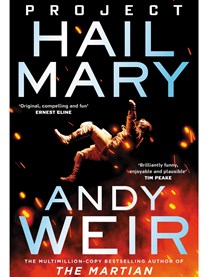 If you remember The Martian movie starring Matt Damon or, better yet, read the book, then you'll know that with author Andy Weir, the devil is in the detail and this is what makes his storylines all the more believable. In his latest release, Earth's viability is being threatened by what seems to be an interstellar virus that's attacking and killing off the sun. Looking for answers a crew is sent on a lengthy mission to another star.
Unfortunately, no one except our hero survives suspended animation, who, once awake, has to deal with temporary amnesia that makes piecing everything together a bit awkward. As luck would have it, he encounters a lone alien who's on a similar mission and with some difficulty due to atmospheric and language issues, the pair team up to find a solution to save their respective planets. It's all cleverly written, although, there are a few sizeable holes in the science even to a non-scientific mind such as mine. I'm sure the movie will be just as enjoyable.
Find new and used trucks for sale in NZ
Keep up to date in the industry by signing up to Deals on Wheels' free newsletter or liking us on Facebook.