Book reviews: August 2021
---
Deals on Wheels reviews some of the latest titles to hit NZ bookshelves
My Amy
Tyler James
Macmillan
$39.99
Reviewed by Steve Atkinson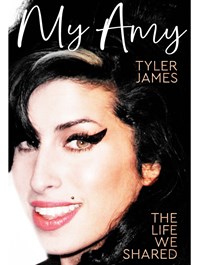 If you were old enough to remember the early 2000s as an adult, then you'll recall the intense tabloid coverage afforded to singer Amy Winehouse—a lot of what appears to be much on point if what I read from her self-proclaimed best bud Tyler James' recollection is anything to go by.
The book follows their first meeting as kids through to record deals for both as individual artists, their coping with the pressures of stardom, and addiction to legal and illegal highs. The book piqued my interest when it arrived on my desk, but it didn't take long before I realised that reading it would take some effort and my eventual summary found it less stimulating than I initially expected. But if you're a diehard AW fan, then fill your boots. Apparently, they did.
Kiwi Falcons
Steve Holmes
Bateman Books
$39.99
Reviewed by Steve Atkinson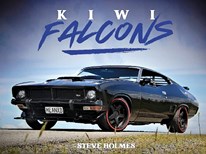 Steve Holmes must be a wealth of auto knowledge as once again he delivers a well-researched look, this time focusing on Kiwi Falcons. Back in days gone by, a family-themed Aussie-made Ford Falcon alongside its GM nemesis Holden was one of the most commonly found vehicles on New Zealand roads.
Before the arrival of Japanese and then Korean brands, both Falcon and Holden had a stranglehold on the local car market, thanks to their affordability and spaciousness.
Falcons have increased significantly in price during the last few years and now fetch eye-watering sums that some autophiles don't quite understand. However, there's a market of moneyed-up Kiwis who will happily part with a wad-full of cash to secure their dream Falcon, and Steve has found some of the best examples of this iconic Down Under brand.
Blood on the Vines
Madeline Eskedahl
Squabbling Sparrows Press
$34.95
Reviewed by Steve Atkinson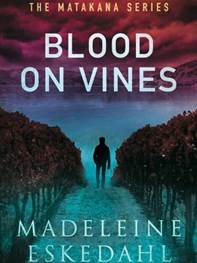 This book by Kiwi-based Scandinavian author Madeline Eskedahl was a slow burner; in fact, it was so slow, my reading flame almost flickered out initially. However, unlike some who would give up early, I boxed on and was rewarded by what turned out to be a solid storyline.
Set in north of Auckland in the coastal Matakana region, a bunch of mates are being bumped off one at a time by a sicko, and the local coppers numbering two are in hot pursuit, assisted by a bunch of other cliché characters. Still, it's all good with a few red herrings thrown in to keep you guessing to the end, and it ends up being quite a good read.
Find new and used trucks for sale in NZ
Keep up to date in the industry by signing up to Deals on Wheels' free newsletter or liking us on Facebook.