Book reviews: May 2021
---
The Deals on Wheels team reviews some of the latest books to hit the bookshelves
The Ruby Princess
Duncan McNab
MacMillan
$39.99
Reviewed by Steve Atkinson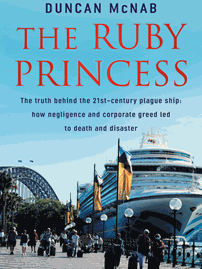 Probably worthy of a slightly higher rating if we didn't know the ending, journalist Duncan McNab delves into the cruise-ship debacle that could have easily spread COVID-19 throughout New Zealand in early 2020.
Fortunately for us Kiwis, it appears virus-laden visitors may not have been infectious enough when day-trippers clambered around the trinket shops at some of our popular ports, but a few days later, Sydney certainly bore the​​ brunt of things as the Ruby Princess passengers disembarked and carried the infection to all corners of the globe.
So, what went wrong with the process one asks, and how could the system be so screwed up that COVID-19 passengers could just up and leave? This book goes to find the answers and what gets uncovered kind of stinks.
Off the Beaten Track
Dave Shaw
Bateman Books
$39.99
Reviewed by Steve Atkinson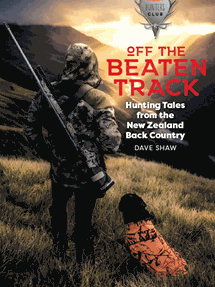 This book digs into the enigmatic television show The Red Stag Timber Hunters Club, as we're treated to a behind​-​the​-​scenes look at what possessed creator Dave Shaw to follow hunters into some of New Zealand and Australia's remote regions armed with nothing but a video camera and a backpack full of accessories.
But instead of being a fly-on-the-wall piece of blah, blah, good ol' Dave—bless his soul—gives us a real honest telling of how things were and the people that were roped in to make the show worthy of its current six-season run. It's not really suited for the squeamish, so my suggestion is to not buy it for nana or that vegan friend in your life.
Silver Linings
David Downs and Joe Davis
Penguin Random House
$45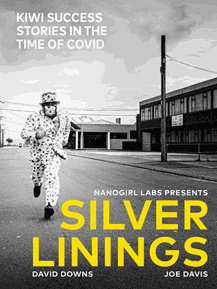 Trying to put some positivity in our sad pandemic-laden lives is this focus on businesses that have 'pivoted' or to use a better-known term 'reinvented' themselves to keep dollars flowing through the door during the last 12 months.
In an attempt to prove that not all business owners are inept and stuck in old-world thinking are these new-aged showboaters who have come along to show us how a business should really be run. I tried to engage, honestly, I did, but just ended up feeling nauseous. Maybe it was the fantasy I was being forced fed?​
Find new and used trucks for sale in NZ
Keep up to date in the industry by signing up to Deals on Wheels' free newsletter or liking us on Facebook.