Book reviews: July 2021
---
The Deals on Wheels team reviews some of the latest titles to hit NZ bookshelves
Prodigal Son
Gregg Hurwitz
Penguin Random House
$37
Reviewed by Steve Atkinson
The Orphan X series started off with a lot of shine as Evan Smoak battled the bad guys with brains and the occasional bit of brawn. Recruited from an orphanage and trained as an off-the-books assassin, the retired Evan now goes to bat for the less fortunate. Now, six books deep in the series, this latest offering sees our hero confronting old demons as a woman who claims to be his birth mother asks for help with someone who was in the wrong place at the wrong time. Cue the surfacing of suppressed emotions and all that goes with anything family-related, while tracking down the bad guys as he prepares to Smoak them. The book is reasonable fare for those seeking some form of escapism from our reality, although, the Orphan X buzz is starting to lose its spark methinks.
Hail Mary
Andy Weir
Penguin Random House
$37
Reviewed by Steve Atkinson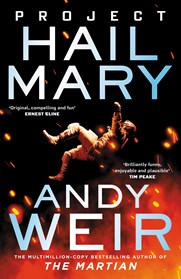 Recall Andy who wrote The Martian—you know, the one that got turned into a movie and where Matt Damon wrecked his crop of potatoes? Anyway, Andy's MO seems to be a fairly mediocre main plot that gets boosted with the addition of a technically solid storyline and it's in those technicalities where Andy's books become interesting. In this latest outing, Earth is in an aggressive cooling phase, thanks to an interplanetary virus that's robbing the Sun of its energy. But it's the virus that will maybe deliver salvation as scientists harness the power of the little gremlins to send a spaceship to a distant star in the hope of finding an answer. Like The Martian, this read focuses on one primary character, with a few supporters along the way. For the technically inclined, it's not a bad read, but for those who aren't interested in numbers and science, I suggest waiting for the movie.
Go Hard or Go Home
Stewart McSkimming
Self-published
$35
Reviewed by Steve Atkinson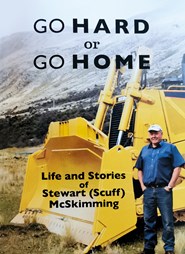 One of the hard things to do when writing an autobiography is to work out exactly how much to write and how much to keep under wraps. In the case of heavy equipment aficionado Stewart McSkimming, he's decided to tell everything—warts and all. Well, I say everything, because he gets quite upfront about his life and the people he lived with and did business with. Hopefully, some of those people view things in a similar light as him. The honesty of the writing speaks volumes about the person behind the keyboard and also gives an insight into how a lot of business was conducted in the 'good old days'. Some of the yarns will go above the heads of those not present at the time and of a younger generation, but there are a few diamonds in there to be mined.
Find new and used trucks for sale in NZ
Keep up to date in the industry by signing up to Deals on Wheels' free newsletter or liking us on Facebook.