Book reviews: October 2021
---
The Deals on Wheels team reviews some of the latest titles to hit NZ bookshelves
Prison Break
Arthur Taylor
Allen & Unwin NZ
$36.99
Reviewed by Steve Atkinson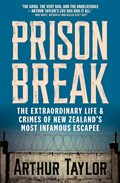 Those of us with some mileage will remember escape artist Arthur Taylor along with most of his accomplices. In this very readable autobiography, he takes us on a journey that's both sad and predictable, but nonetheless engaging, especially his numerous escapes from custody.
The book also gives us a peek behind the curtain of our institutions and some of the tactics used to keep things in order, some of which seem quite barbaric. However, despite all this, the author has refocussed his intelligence on advocating for those in need and has been quite successful at it. Unfortunately, while trying to paint a picture of a good ol' boy gone a little astray and now an upright member of society, there have been serious issues and impacts on victims that are left much unacknowledged. Yeah, I'm not quite buying into the marketing of brand AT, but one thing I will concede is that his life is nothing short of remarkable.
Leading from the Stop
Elias Kanaris
Aviva Publishing
$30
Reviewed by Steve Atkinson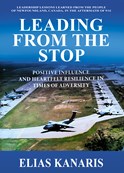 New Zealand-domiciled IT professional and keynote speaker Elias Kanaris takes us on a journey back to 2001 and gives us a first-person account of 9/11, specifically his observations as a passenger on one of the many flights that was diverted from US air space to Canada. Along with 37 other planes, his flight ended up in a town called Gander, population 9300.
Within a short space of time, the sleepy Newfoundland town had swelled to some 16,000 people and the author describes the logistics and leadership around ensuring everyone was clothed, housed, and fed. For, this is really what the book is about—how to bring order to chaos. It's a good concise read probably suited to those new to leadership roles and not fluffed out to fit a publisher's word count.
She Who Became the Sun
Shelley Parker-Chan
MacMillan Publishers
$32.99
Reviewed by Steve Atkinson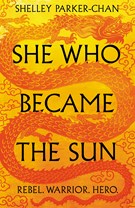 This well-written work of fiction is a breath of fresh air from the western civilisation historical fodder we're usually fed, as we follow the journey of a peasant girl who negotiates the path from the famine-stricken countryside, hopefully to great success during the period when Mongols ruled China. Her brother's destiny was predicted for greatness, and after his death, she assumes his identity firstly as a monk, then as a commander for the rebel army, all the while manoeuvring to ensure she will eventually receive her brother's good fortune. The characters are well-developed and scene descriptions make for a great read.
Find new and used trucks for sale in NZ 
Keep up to date in the industry by signing up to Deals on Wheels' free newsletter or liking us on Facebook.