New release: Hidromek compaction roller
---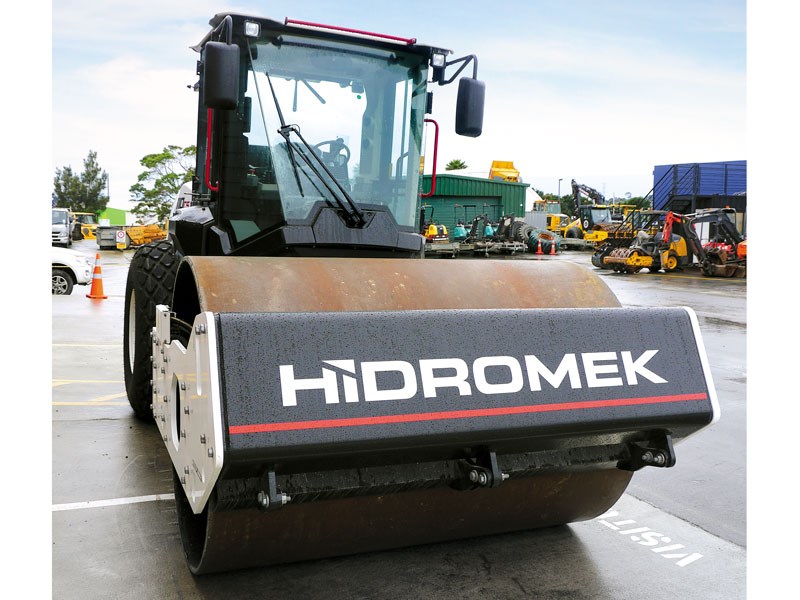 Hidromek HMK110CS construction roller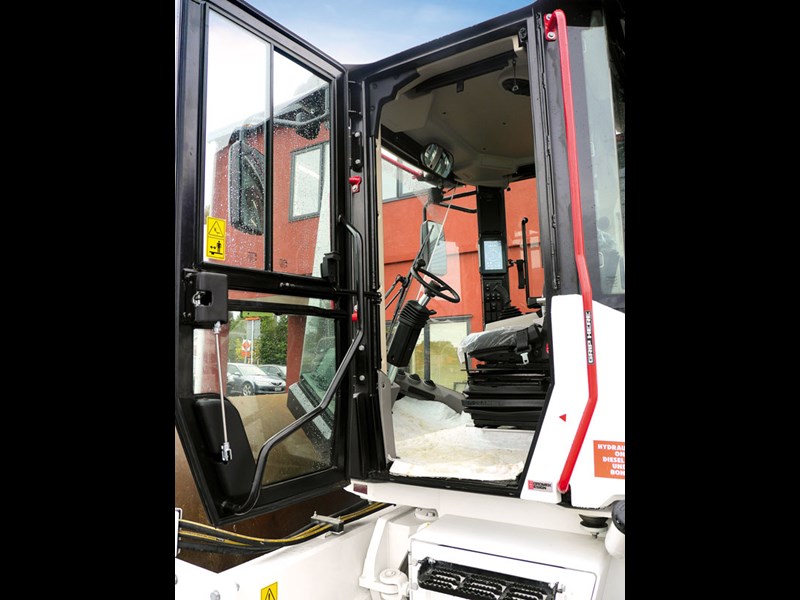 Wide opening door makes for good access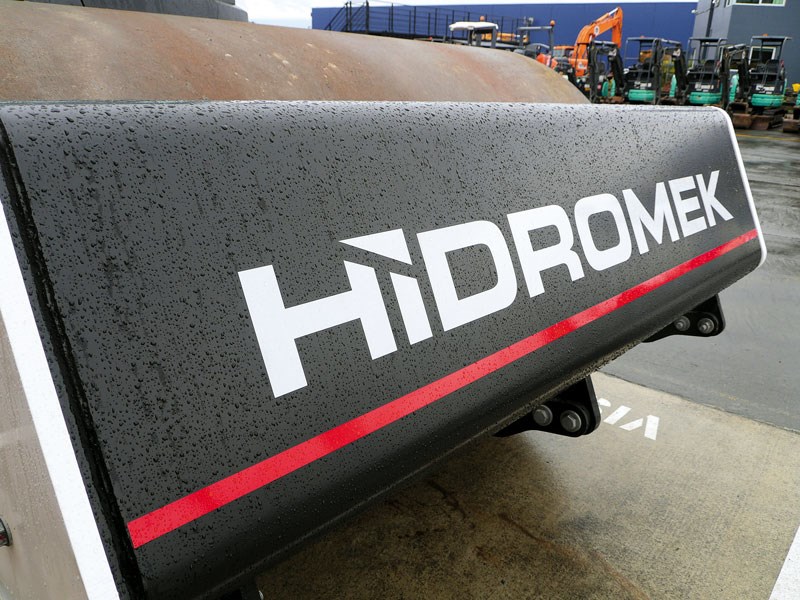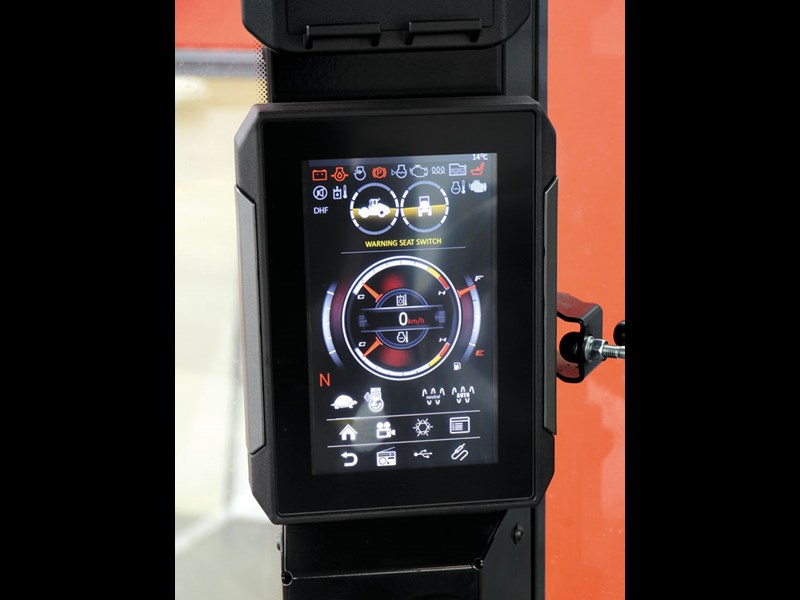 The touchpad also controls the air-conditioning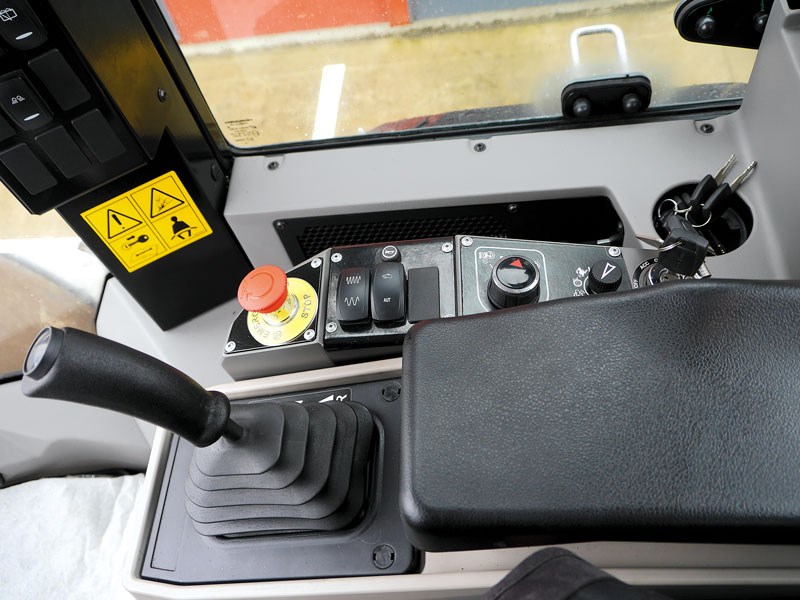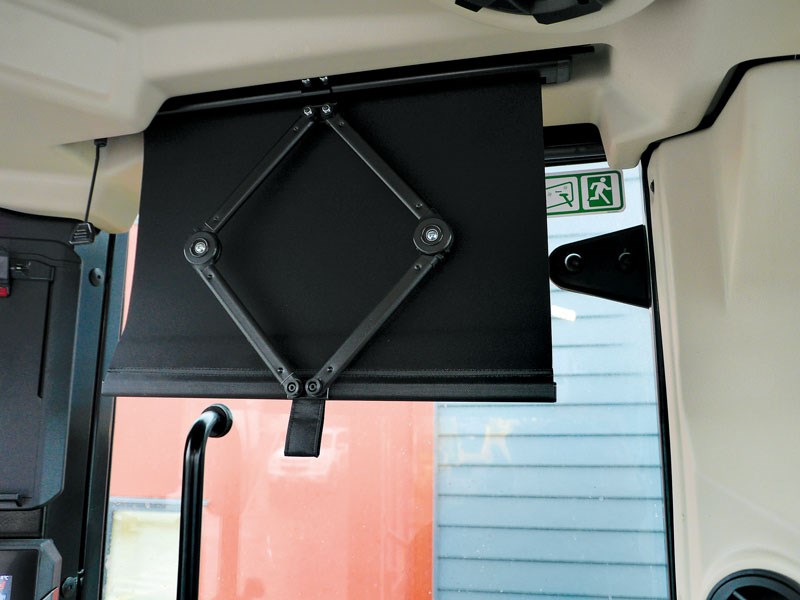 Adjustable visors all around

Deals on Wheels takes a look at the first Hidromek construction roller to arrive in New Zealand
Hidromek excavators have seen some heavy airplay across the pages of Deals on Wheels, and for the New Zealand distributor, the resulting familiarisation with Kiwi buyers has seen an uptake that has surpassed original expectations when Magnum Equipment founder and director Liam Field and I sat down in late-2017 to discuss promotion of his newly acquired Turkish-made brand.
"I'd been looking offshore for a well-made excavator brand to place into the Magnum Hire rental fleet. It took a bit of searching, but I eventually came up with the right solution," says Liam.
"When I saw it, I knew Hidromek excavators would be perfect for the hard work of a rental fleet and it dawned on me that, if they suited my fleet, others would want to have the solidly-made machines as well," he says.
Today, almost three years later, some 40 Hidromek excavators grace the Magnum Hire fleet, and I'm told a similar amount are in the hands of private owners. "We don't have any specific buyer really," says Liam.
"I guess you could say the companies that have purchased Hidromek excavators are either looking to retain top staff with quality European-made equipment or its owner-operators who live in their machines 24/7 and want a comfortable environment."
Even though Liam doesn't mention it, perhaps fleet owners also want a machine that can take the hard knocks some of the hacker operators dish out on a daily basis. So, with that short history lesson on Hidromek in New Zealand over, it's time to look ahead to the future, or perhaps the present is the best place to start.
HMK110CS construction roller
With phase one well underway, Liam's next step with Hidromek was landing a construction roller, the first of many is his vision, I figure. "This is the HMK110CS," Liam says, as he proudly waves his arm in a wide arc over the single drum construction roller we're standing alongside of.
He tells me the decision to bring in the 11-tonne machine was the next logical step in building the brand in New Zealand.
"When I was at the factory in Ankara, these rollers really caught my attention," he says.
"Hidromek make two models: this one and the larger 130CS."
The bigger HMK130CS weighs in at 13,250kg, while the model Liam has landed in New Zealand has an official weight of 11,150kg and around 15,000kg when fitted with padfoot.
Hidromek has most bases covered with construction equipment and along with crawler excavators, the company also manufactures graders, wheel loaders, backhoes, wheel excavators, and special purpose excavators, such as those used for recycling and materials handling operations.
Liam tells me the construction rollers are a relatively new venture for Hidromek. Looking to increase their product portfolio, the business purchased a long-established Spanish manufacturer and added their engineering skills to put out what looks to be a very nice piece of kit.
"They really went over the roller design with a fine-tooth comb, especially when it comes to the grades of steel used and how the components are integrated on the machine as a whole," says Liam.
A closer look
Once commissioned for work by the Magnum Equipment service team, we'll take a closer look at its operational capabilities, so for now, it's a quick yard inspection of the HMK110CS.
Powered by a Deutz TCD 2012 L04 2V turbocharged diesel engine, the four-inline cylinders pump out maximum charge of 138hp (103kW)@2400rpm. Top torque of 520Nm is reached at 1600rpm, and it all conforms to Euro Stage 3-A emission regulations.
Getting around those corners is via an articulation angle of 35 degrees and a 12-degree angle of oscillation and at speed will see the 11-tonne construction roller hit max warp at 12km/h in fourth gear.
Yes, but what about the drum vibration frequency, I hear you ask? Well, for the Poindexters out there, the HMK110CS operates between 27.5 and 30Hz, with a centrifugal force between 104 to 210kN. Fair to say, it's designed to compact materials to spec in the shortest possible time.
Operator's view
For those who will be assigned the operator seat of the Hidromek HMK110CS construction roller, they'll have excellent forward viewing, and considering there's an engine at the rear of the machine, the sloping hood and rear-view camera remove what looks to be every blind spot behind the machine.
Within reaching distance from the suspension seat is a touchpad display, phone/tablet holders, and a host of other storage places in the spacious cab. Hot days are taken into account with the cool box for keeping liquid refreshments at just the right temperature, along with something like 10 vents to pump air around from the air-conditioning system.
And, of course, the workday is made all that better with sounds coming from what looks like a decent pair of overhead speakers.
"So what do you think?" asks Liam. "I reckon, it's not too bad," I say. "It might be just the thing I need to jump into when I want to get away from the office. Sign me up."
HMK110CS construction roller specifications
| | |
| --- | --- |
| Engine | Turbo Deutz TCD 2012 L04 2V |
| Max power | (103kW)@2400rpm |
| Max torque | @1600rpm |
| Articulation angle | +- 35 degrees |
| Oscillation angle | +- 12 degrees |
| Weight | 11,150 kg |
| Tyres | 23.1-26 12 PR |
| Wheelbase | 3065 mm |
| Overall length | 5850 mm |
| Drum width | 2130 mm |
For more information, visit magnumequipment.co.nz. 
Find heavy machinery for sale in NZ
Keep up to date in the industry by signing up to Deals on Wheels' free newsletter or liking us on Facebook.