Business Profile: Franklin Engineering Services
---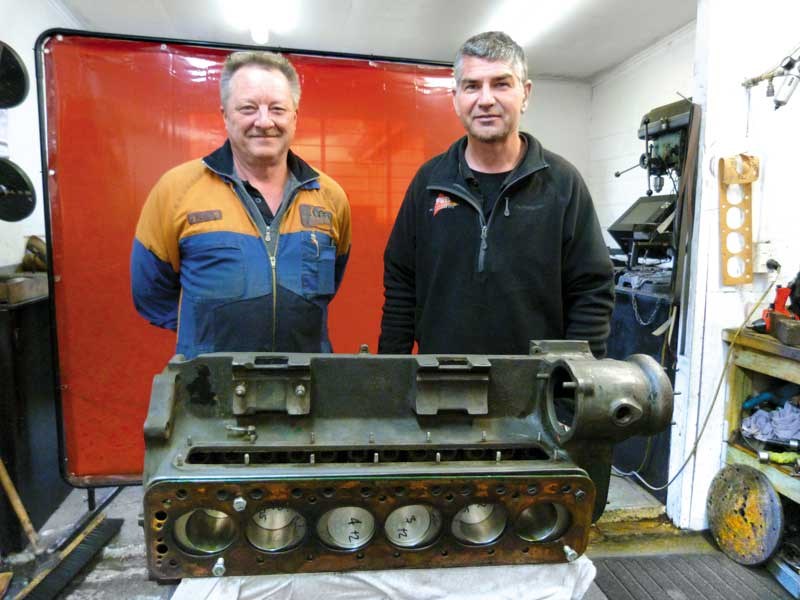 Engineer Keith McCabe and Ian Walters with a Sunbeam engine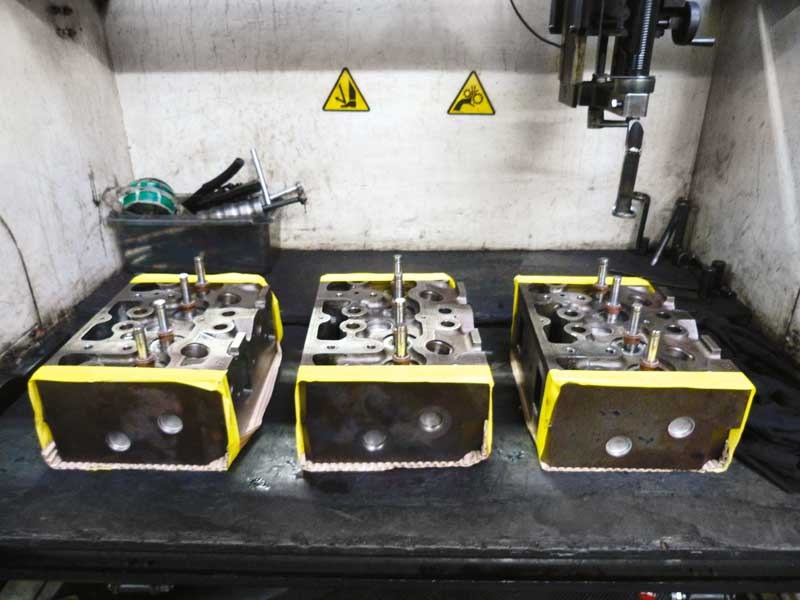 Cylinder heads straight out of the acid cleaning bath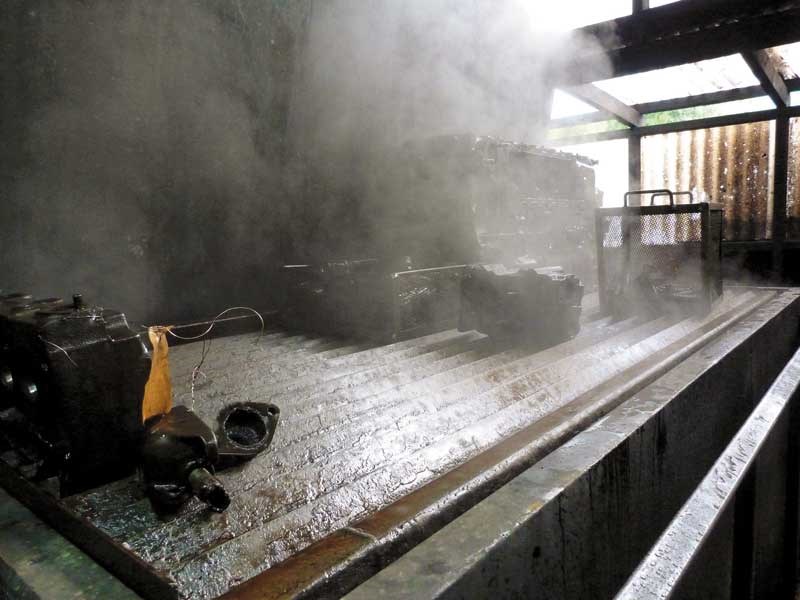 Components in the cleaning bath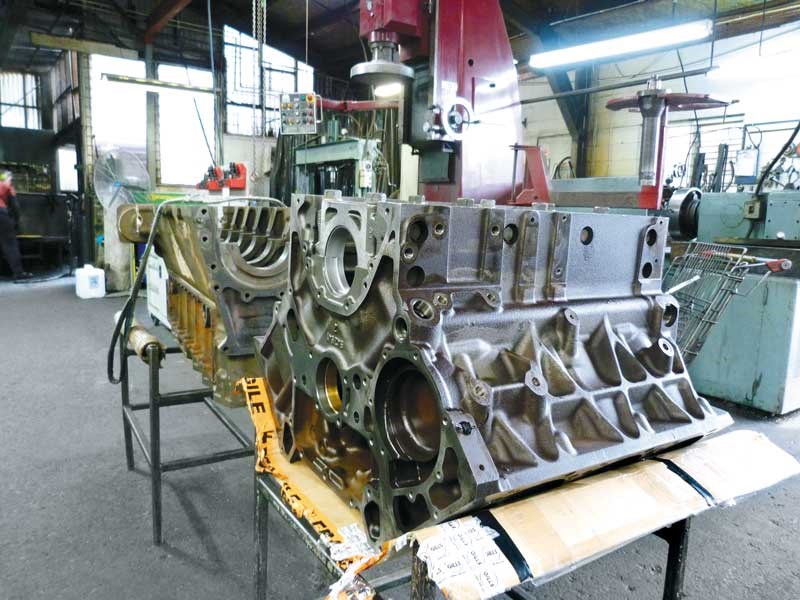 A fully assembled Nissan PF6 ready to go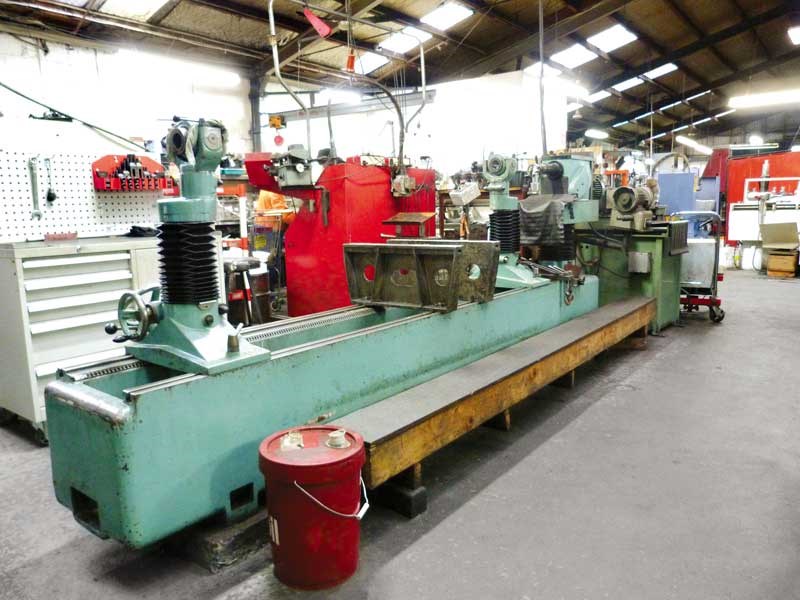 A 16-inch diameter boring bar, which can hold a 2.5-metre block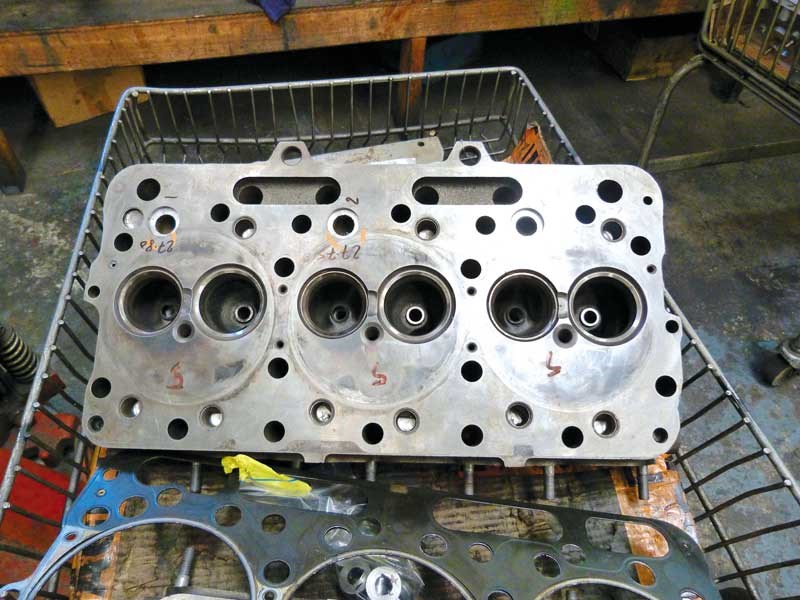 A head and a crankshaft just arrived in the door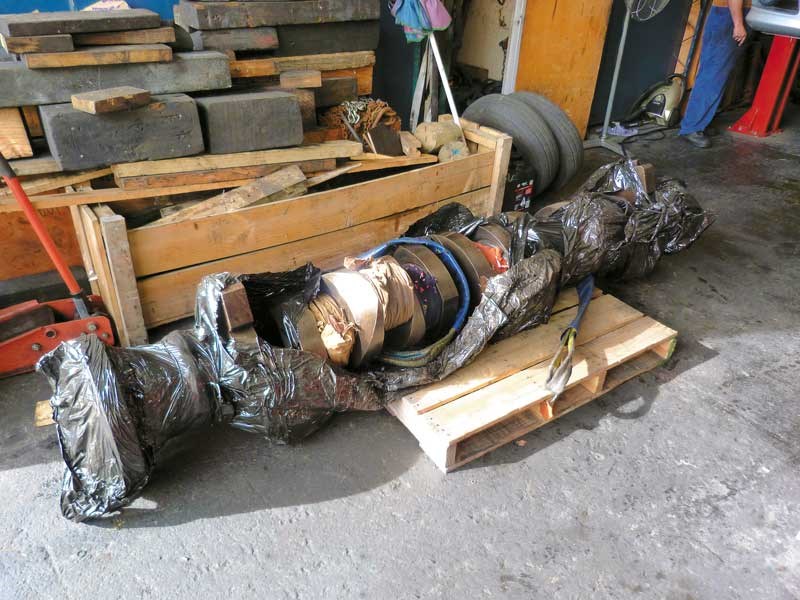 A head and a crankshaft just arrived in the door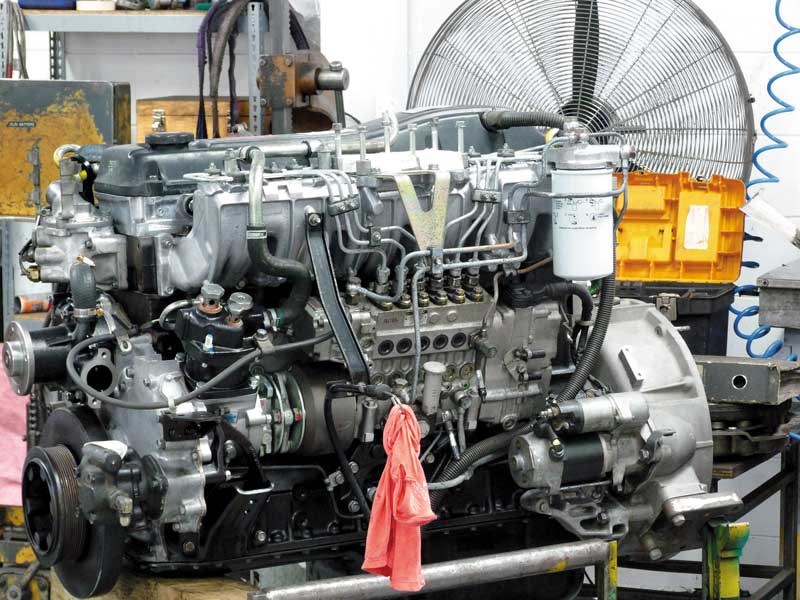 A fully assembled Nissan PF6 ready to go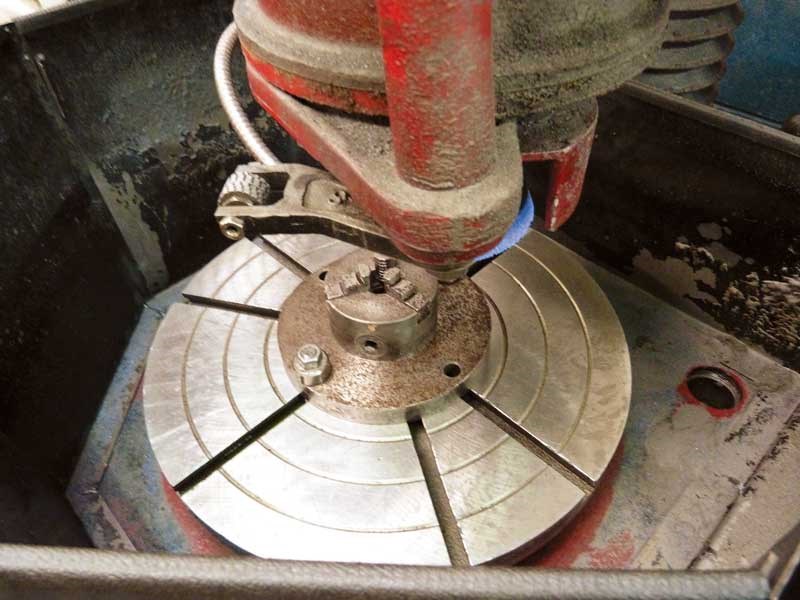 Flywheel grinding from small to large flywheels and discs

With more than 40 years of experience behind them, the team at Auckland-based Franklin Engineering Services definitely knows a thing or two when it comes to engine reconditioning
Regardless of the brand or how robust an engine's components are, it's a simple fact that eventually, some parts of it are going to wear out, thus requiring the need to repair or replace the engine parts.
Pukekohe engineering company Franklin Engineering Services Ltd (FES) has a procedure that aids fleet owners in making that final call.
It's fair to say that FES owner, Ian Walters, has had quite a bit of time to design and streamline a system to get the best possible outcome for his customers; after all, working in the company is the only job he's ever had.
He says that he landed a job at FES when he was straight out of school, 30-something years ago, and as the saying goes, he liked the company so much, he eventually bought it.
Another string was added to the company bow when Ian purchased Johnson's Piston Rings, the New Zealand-famous manufacturing firm that has been around since 1920 and still exists as a subsidiary Franklin Engineering Services Ltd.
While FES can take on any reconditioning job (an example of which is this writer's 1968 Daimler V8 engine), Ian says that their major source of work these days comes from the heavy diesel market such as buses, trucks, marine, right up to large stationary engines.
Ian says they enjoy the variety of repairing some of the older stuff like the previously-mentioned Daimler and a Mini Cooper S, along with a 1924 Velie (I'd never heard of one either), which were all receiving various treatments on the day of our visit.
A rigorous process is followed once an engine is brought through the door, and it was interesting to see how it all worked.
Bear in mind that different customers have different requirements, with some needing work to be completed on the short assembly while others would want to go a step further by having a long-assembly (cylinder head/s attached) and some others requiring their complete engine assembled, ready to be fitted back into their vehicle or machine. The process described below assumes a requirement for a full engine job:
Step 1
The engine assembly is completely stripped down for a visual check-over, and assuming it's repairable, every component goes through an acid tank before being crack-tested. In order for a component such as a cylinder head or a crankshaft to be crack tested, it's first magnetised with an electromagnet and is then sprayed with a special solution.
The solution migrates to any cracks in the component, which become visible when placed under ultraviolet light. A photo is then taken as proof of the work needed to be done.
This important step gives the FES team a good indication as to whether the individual engine part is able to be repaired or if it's destined for the scrap bin after a replacement part has been procured.
Step 2
A condition report is furnished, outlining the overall finding, allowing the customer to decide on a course of action that best suits their requirements.
Step 3
Assuming the customer has decided to go ahead with a complete overhaul, whereby the engine will be returned to them, ready to be fitted-in and fired-up, step 3 will generally be started at the block and will involve a complete strip-down and replacement of parts, including replacement of gallery plugs and cleaning oil galleries, water jackets, etc.
Hardness tests are also carried out where necessary, as are checks for wear and bends in the crankshaft, camshaft, and conrods. This step is imperative.
Naturally, each rebuild has its own requirements and depending on the condition of existing components, along with each engine's configuration, liners may need to be removed and new or repaired ones freeze-fitted.
Pin boring and freeze-fitting of conrod bushes may also be a requirement. Crankshaft journals and the like that are worn beyond practical grinding tolerances are no problem for the FES team, as they have their own arc spraying department which saves valuable time in not having to outsource that part of the work.
Step 4
A similar process follows with cylinder heads, which having been passed through an acid tank are given a decarb as well as a pressure test to ensure there are no water leaks, with surface milling of the head generally being a requirement.
Valve guides are also checked for wear and replaced as necessary, as is the case with valves and valve springs, along with yet more tests for valve seat condition. The setting of valve tip heights and valve recessions is also a part of the process.
Steps 5, 6, and 7 involve reconditioning the oil pump, replacing/reconditioning the water pump and acid cleaning the manifold prior to resurfacing.
In order to achieve a uniform surface across two-piece manifolds, the two sections are
tack-welded together, with the weld being unpicked when the surface-grinding is completed.
Turbo faces are also machined while the manifold is in the workshop. Obviously, tack-welding isn't a requirement for single-piece manifolds and turbo faces aren't present on naturally aspirated engines.
The final part of the process is taken up with replacing camshaft bearings, as these a sacrificed during the acid cleaning part of the exercise.
Rocker shafts and rockers are polished and resurfaced and reassembled, as is the case with the rest of the engine before a vacuum test and final check-over is carried out. An extra step of stripping, cleaning, and reassembling intercooler components is carried out on engines fitted with this feature.
Ian says that in order to minimise any congestion on the production line, they have two of almost every machine in the workshop. This he says allows his engineers to get the work out the door considerably faster than is possible with a one-process, one-machine set-up.
FES operates a Sunnen hone with the capacity to hone out to +0.30", which does away with the need to bore an engine block, further reducing the time required to complete a full or partial rebuild.
The FES facility is full of interesting machine tools, which would take an entire book to describe in any reasonable amount of detail, however, it's suffice to say that Ian and his team of around 18 staff have the capacity to get an entire engine rebuild in and out the door in double-quick time, saving their clients' valuable time off the road, construction site, or farm.
For more information, call 0800 001628 or visit franklinengineering.co.nz.
See more construction machinery for sale in NZ
Keep up to date in the industry by signing up to Deals on Wheels' free newsletter or liking us on Facebook.