Porter Press Extra: Hyundai HL757-9 wheel loader
---
A family-owned structural timber processing facility has recently invested in an upgraded Hyundai HL757-9 wheel loader
It might not occur to many West Aucklanders that there is a busy sawmill in their midst. But there is and, what's more, Pinepac Group has been operating from the same premises alongside the Whenuapai Airfield for a remarkable 75 years.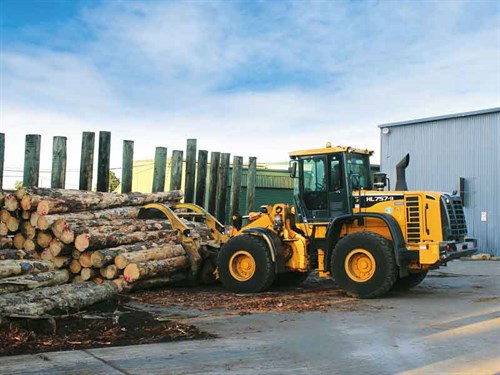 The sawmill has processed structural lumber for the Greater Auckland building industry through three generations of the Anderson family. There has also been a hardware store on the site since 1977.
A number of branding changes over the years have seen it run by the Andersons as both an independent and co-operative store; it has been an ITM outlet for the past 10 years, furthering the family's core business philosophy of catering primarily to the building trade.
Behind the main building, though, is where the heart of the production company lies: a busy sawmill servicing a large catchment (including some exports to islands in the South Pacific) from logs locally sourced from the likes of Riverhead and Woodhill Forests, both located to the north-west of Auckland.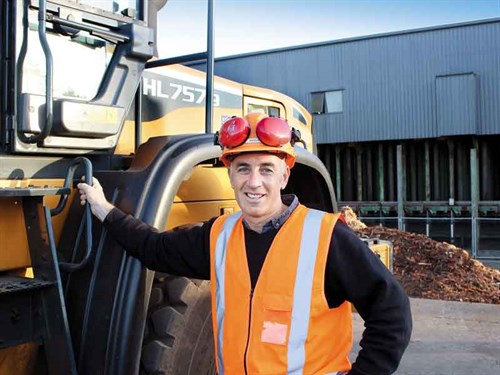 Woodhill Forest has been Pinepac's mainstay supplier, and the company is now into its third rotation of trees sourced from this location.
In order to ensure they have the right equipment for the processing facility, the company has invested in Hyundai heavy machinery. Asset manager and family member Andrew Anderson is responsible for the bulk of the company's log purchases and was tasked with looking for suitable operating equipment.
Hyundai HL757-9 wheel loader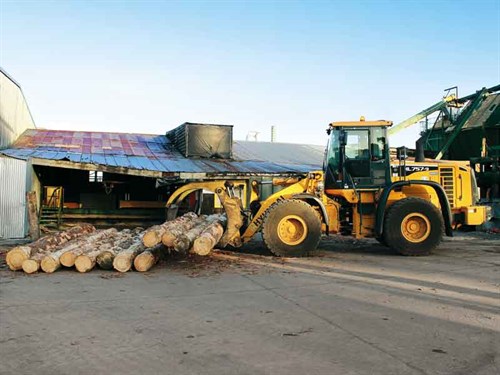 Andrew says that the Hyundai HL757-9 wheel loader Pinepac now operates represents the second generation of machines the company has purchased through Porter Equipment. The 14.5-tonne machine replaced an older HL740-7 model, which Pinepac operated for a decade.
"The previous machine was very dependable. The older HL740-7 from Whenuapai has been redeployed to our Roundwood production site in Kumeu where we retired a machine, making way for us to bring a new wheel loader into the company fleet. We like to keep our machinery reasonably new where we can," Andrew says.
"We don't run a lot of heavy plant, but the leaps forward we get in technology from updating equipment are beneficial to the business.
"In this instance, the increase in permissible load sizes of logging trucks from 28 tonnes to 35 tonnes meant that we felt it was a good future-proofing move to buy a loader to match that capacity. This in turn has really pushed our efficiency ahead."
Andrew says that without a weighbridge at the facility, the loader driver uses an on-board scale system to accurately unload logging trucks up to their target weight.
"Because we can run the machine with a bigger grapple, our loader operator can grab more logs with each lift, which means fewer machine movements and a faster turnaround for trucks coming into the yard. There's a nice knock-on effect to choosing machinery that doesn't need to be running at the top end of its capability all the time," he says.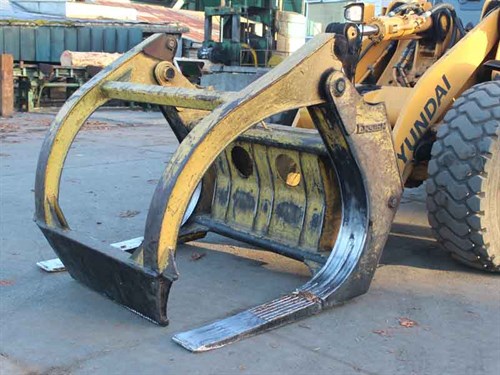 The Hyundai HL757-9's six-cylinder Cummins QSB6.7 turbo-diesel engine produces 129kW (173hp) and more than 800Nm of torque, meaning it has plenty of grunt.
Load-sensing hydrostatic steering makes manoeuvring around the Pinepac yard an easy affair for the operator, while Hyundai's engine mode management system means power and engine idle can be adjusted depending on what task the loader is performing. This helps save on fuel, lessens emissions and—important when West Auckland residential areas are creeping ever-closer to operations—cuts down on engine noise.
At the Whenuapai sawmill, the Pinepac production facility outputs up to 175 cubic metres
of timber per day on a 10-hour shift. This translates to 60,000 tonnes of log inputs per year. "We're really the only sawmill close to metropolitan Auckland now," Andrew says.
"There are other companies operating at Pokeno to the south and at Waipu further up north, but we've found—especially in the last few years as the building boom has strengthened in North-West Auckland—that we're ideally located to benefit from what's going on in this region. As a result, we're pretty busy. The Hyundai loader at this site has racked up 600 hours in a reasonably short space of time.
Porter Equipment 
"Porter Equipment communicates with us when scheduled services are required, including remote monitoring of any equipment alerts. They assist by carrrying these out over a weekend when the sawmill is closed, so it's a good, well-planned service they offer.
"We've had a long association with Porter Equipment now and are happy with this recent purchase."
Keep up to date in the industry by signing up to Deals on Wheels' free newsletter or liking us on Facebook.