Product feature: Trenchmate Versa Octo-box
---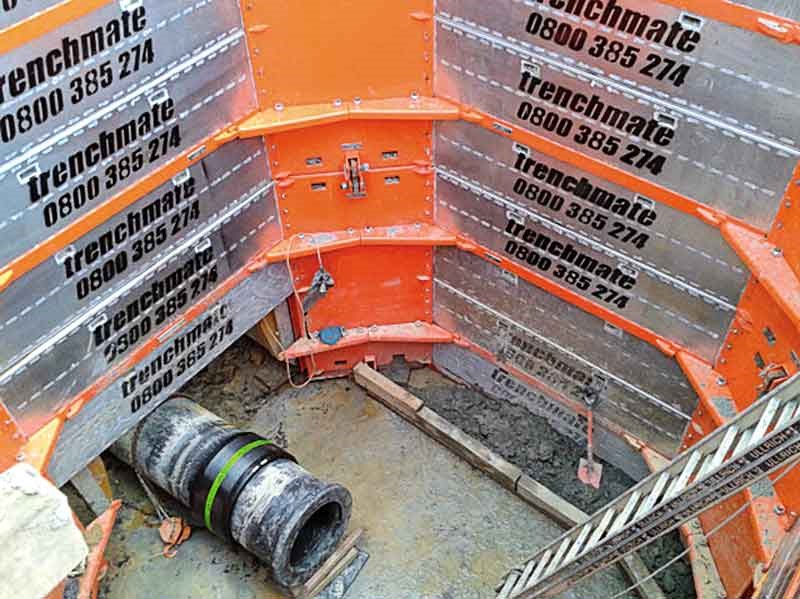 Trenchmate fabricate to many sizes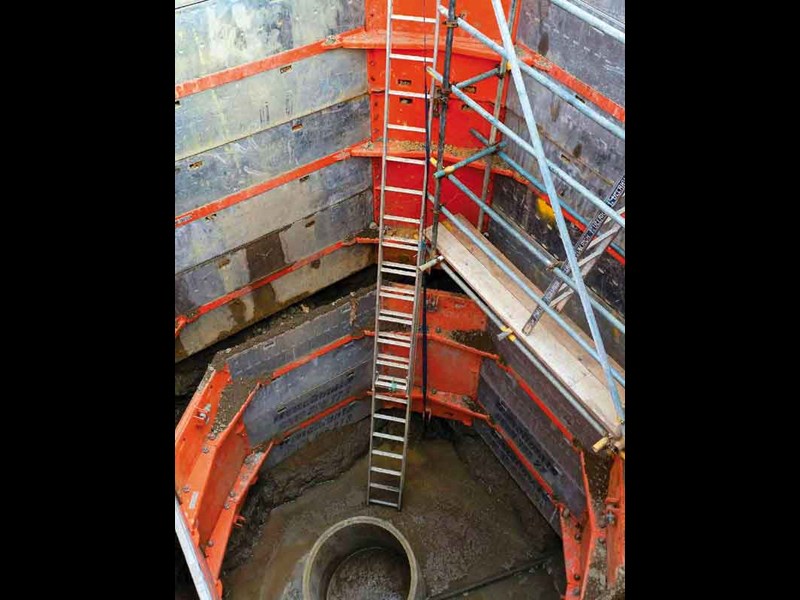 A Trenchmate Versa Octo-box

Trenchmate's latest addition, the Versa Octo box, provides closer access and reduced reach and is available in five different sizes
For trenches and drains where stability and durability is paramount, Trenchmate's range of shields and shoring systems are acknowledged for their superior quality and design.
Trenchmate shields are manufactured locally and can be hired or built to suit specific applications. "A recent example of our innovation and development has come in the form of the Versa Octo-Box, a new product which is set to revolutionise the way people think about drains, says Trenchmate operations manager, Scott Wharry.
"This latest addition to the Trenchmate range came about as a result of industry demand and is proving to be a winner."
The Versa Octo-Box 
The Versa Octo-Box provides an alternative to the 90 degree corners, creating a large octagonal box utilising a range of panels. The octagonal shape has the advantage of reducing the amount of material needed to be removed from the corners of a square or rectangular box by more closely matching the shape of a large round manhole. It also provides closer access and reduced reach.
"We can supply the Versa Octo-Box in five different sizes; 2,870mm, 3,170mm, 3,470mm, 4,070mm or 4,570mm (internal diameter). They come in heights of 2.4m or 1.2m and can be stacked on top of each other to a depth of six metres high," says Scott.
"Another big benefit for the customers is that the long lasting protective aluminum panels can be removed at the bottom to create a gap of 1.2m to allow for the easier connection of services."
The Versa Octo-Box is just one of the many product options available, says Scott Wharry. "Our trench shields have adjustable struts which start at 610mm and go up in 100mm increments all the way up to 4200mm wide. This allows the customer to choose the exact width they want the shield which saves money not having to backfill a wider trench.
About Trenchmate 
Trenchmate is New Zealand owned and operated. The company manufactures and tests everything before it goes out the door. They have a purpose-built facility with an overhead gantry crane along with their own crane truck fleet.
Trenchmate have an 80-ton hydraulic custom press made specifically for them to test their products. They also have a full-time welder for maintenance and repair work, as well as the fabrication of new product. All Trenchmate products are built to New Zealand infrastructure requirements.
Trenchmate has the availability and adequacy to respond effectively to the unexpected. Urgent and unique requests are catered to efficiently ensuring that customers shoring solutions best fit their requirements.
They have the capability and availability to step up with a rapid response system when services that are normally taken for granted are suddenly no longer there. For example, they can provide trench shields and boxes to help with the restoration of critical utilities.
Find out more about new construction machinery and equipment releases.
Keep up to date in the industry by signing up to Deals on Wheels' free newsletter or liking us on Facebook.