Product Feature: TrenchIt TCT AG trencher
---
Trench It design, manufacture and sell machinery engineered specifically for the trenching of sports fields, turf playing surfaces and agricultural land
Each product is designed and built by TrenchIt in Tauranga, and with nearly 30 years of experience in the trenching industry, the company believes it has trenchers for every application.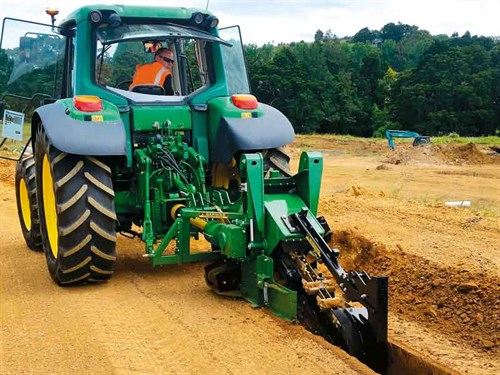 Good management of agricultural and horticultural drainage systems are essential to save money and protect the environment, so implementing an efficient drainage system will help prevent damage to crops or grazing land.
With quality drainage systems, excess surface water is quickly drained away and is widely accepted as being beneficial to crop and soil management. 
The TrenchIt TCT AG trencher can be ideal for installing agricultural and horticultural drainage systems. The manufacturer saying it really is a great investment, allowing installers to complete drainage work at a fraction of what it would cost if backhoes, excavators or contractors were used.
Features of the TrenchIt TCT AG Trencher
The unit - PTO driven trencher; designed for tractors with 50 – 100HP with hydrostatic transmission or creep gearbox transmission that does not exceed 0.3 kph or 0.12 miles/hr
Digging depth - 1000mm standard boom, extra options available
Digging width - 150mm standard, extra options available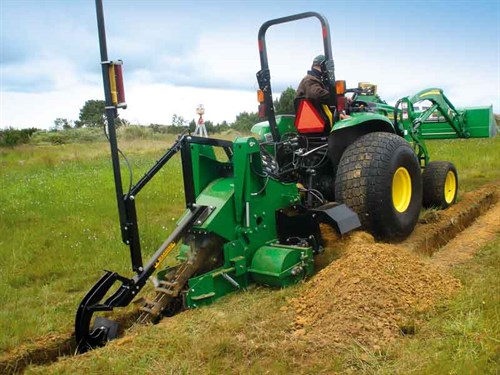 Optional extras –
Accurate laser guidance equipment to help make trench levels perfect every time.
Genie attachment (a spinning attachment that unwinds pipe and feeds into chute)
TrenchIt says it provides low maintenance machinery, which is built to last and is proudly made in New Zealand.   
For more info visit trenchit.co.nz or ph 0800 873 624
Keep up to date in the industry by signing up to Deals on Wheels' free newsletter or liking us on Facebook.