Product feature: Equip2's Keestrack K4
---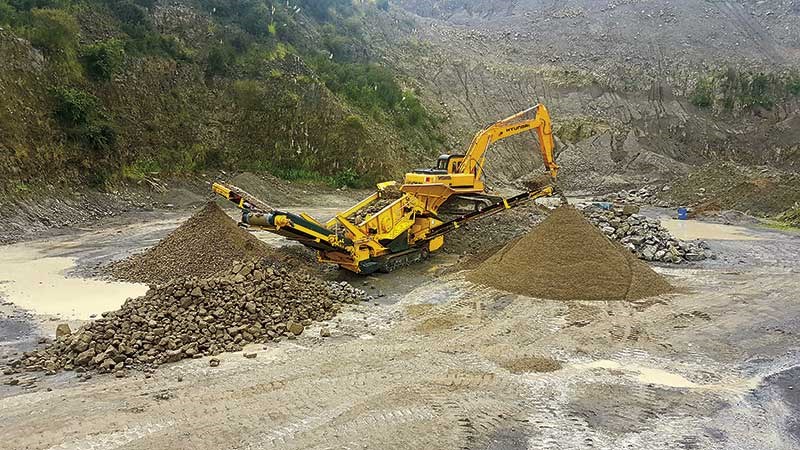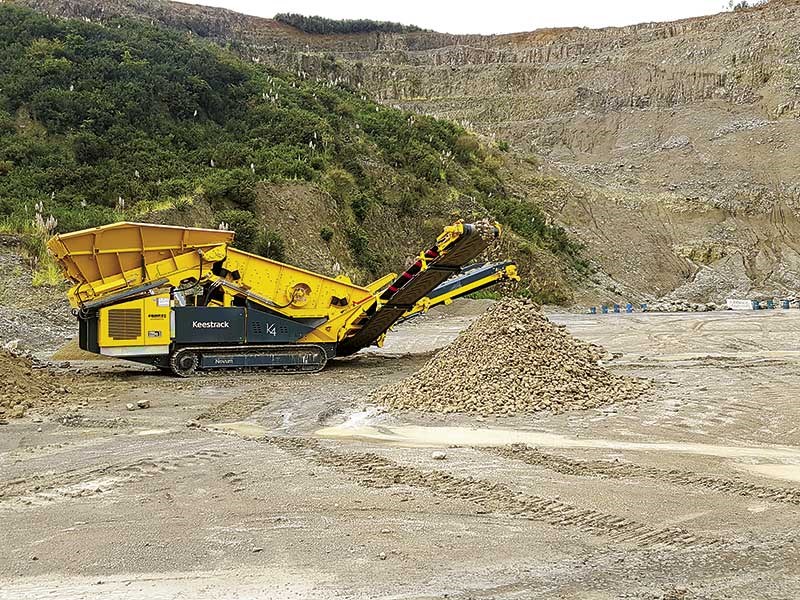 The Keestrack K4 is a mid-sized tracked scalping screen
Bruce Abbot from Oropi Quarries in Tauranga has just recently purchased a new Keestrack K4 from Equip2 and he says he "would never go back to another screen" after putting this new machine into operation.
Oropi Quarries is a large Quarry out the back of Tauranga in the Bay of Plenty. This hard rock quarry consists mostly of Andesite rock with a bit of mature Rhyolite in it as well. The rock is blasted out from the large quarry face and then fed straight into the new Keestrack K4 with a 30-tonne Hyundai R290 excavator and a 1.5 cubic metre bucket.
The Keestrack K4 is fitted with a 65mm finger top deck and a 22mm bottom deck screen. A finger deck is used on the top, as the material is wet and sticky and the fingers help to shake the material up separating the fines from the larger rock.
The material is then taken from the new screening plant and fed into their existing fixed crushing plant or sold as is an all in product. The main product that Oropi Quarries is selling is a Gap 65 and Gap 40, as well as many other products including M4, Ap20, 20mm fine fill, 20–40 drainage, 150mm clean rock, gabion rock, and more.
The Keestrack K4 is a mid-sized Tracked Scalping screen with many advantages over other brands in the marketplace. Some of these advantages being the load sensing hydraulic system, which provides best-in-class fuel economy with a 20–25% reduction over other competitors (running at around nine litres per hour). Also with a Nano undercoat and powder-coated finish and steel hydraulic lines, you can be sure this machine will still be looking great for years to come.
Bruce (who has been in the industry for more than 20 years) says one of the main reasons he has gone with Equip2 is because "they don't just sell you products, they sell you solutions".
He has been so impressed with this that he is quite happy for anyone to contact him for a personal recommendation. "This is a superior machine in all ways," Bruce says.
Keep up to date in the industry by signing up to Deals on Wheels' free newsletter or liking us on Facebook.