Product Feature: Vermeer horizontal grinder
---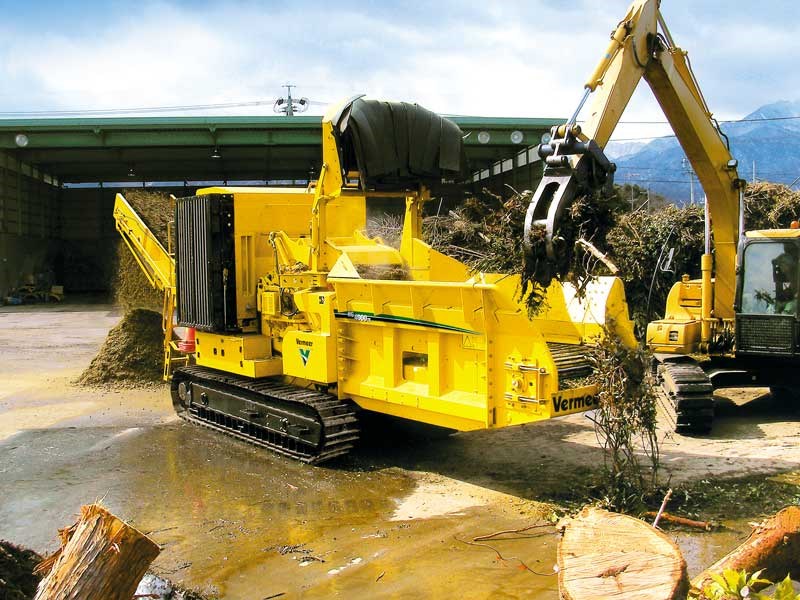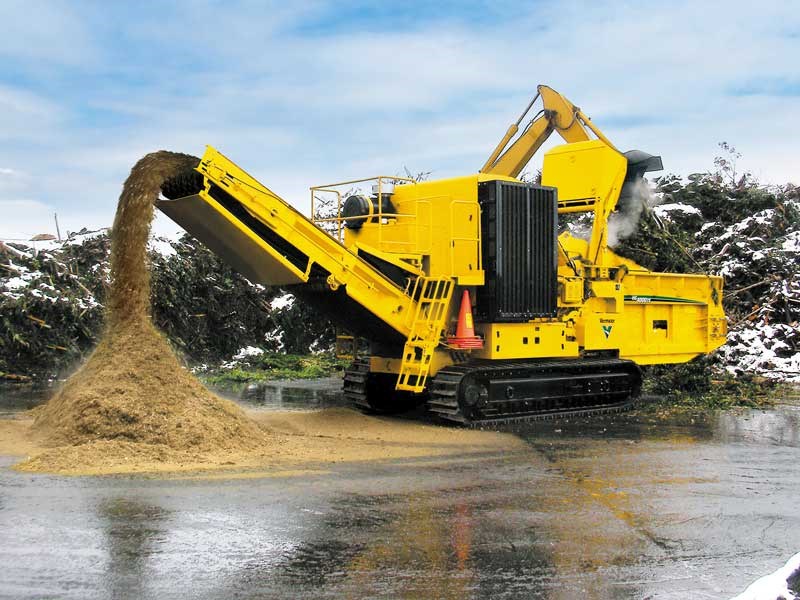 DOW checks out AB Equipment and their Vermeer HG4000TX horizontal grinder
Maintain minimal disruption to the environment yet maximise production with less maintenance, says AB Equipment after the arrival to New Zealand of their first Vermeer horizontal grinder.
Today's land-clearing contractors require equipment that can get the job done effectively and efficiently while maintaining minimal disruption to the natural environment and keeping projects on schedule for the work that follows. 
Vermeer says they understand the challenges businesses face and produces the equipment needed. Whether it is clearing for residential development, harvesting fuel crops, producing animal bedding, or thinning forest, Vermeer can help lead the way with a large lineup of forestry products and a wide range of options and features that make Vermeer equipped to do more.
The Vermeer HG4000TX horizontal grinder is built tough and offers a variety of configurations to suit large land clearing, municipal waste, and composting operations.
The grinders feature optional length feed tables and Thrown Object Deflectors (TOD) that reduces the quantity and distance of thrown debris. Self-propelled track grinders are highly manoeuvrable and are controlled by a wireless remote, which enables them to work on uneven terrain jobsites and land-clearing projects.
Increased productivity is achieved through Vermeer's exclusive Smart Grind system that automatically controls grinding speed based on engine rpm levels.
Improved cutting performance is also attained using the patented Duplex double drum system with reversible hammers and cutter blocks that can extend maintenance intervals and nearly double the replacement wear life.
Vermeer, as an American industrial and agricultural equipment manufacturing company, manufactures machines that have a real impact in a progressing world.
Vermeer horizontal grinders, tub grinders, brush chippers, and stump cutters allow contractors to quickly process wood waste into useful mulch, biofuel, or compost.
AB Equipment says their trained dealer personnel are available all the way to provide parts and service programmes through their 18 branches nationwide for the entire range of Vermeer products.
These programmes include Planned Maintenance, Unplanned Maintenance, Major Overhauls and Refurbishment, Operator Training, and Total Fleet Management.
The next step for the Vermeer HG4000TX horizontal grinder is for it to be taken on a road trip nationwide and demonstrated at selected locations.
Nationwide Demo Days featuring the new Vermeer HG4000TX are strictly limited. Enquire now by calling AB Equipment on 021 367 889 or contact a local AB Equipment branch. Alternatively, visit their website abequipment.co.nz for further details.
Keep up to date in the industry by signing up to Deals on Wheels' free newsletter or liking us on Facebook.