Cover story: City Care
---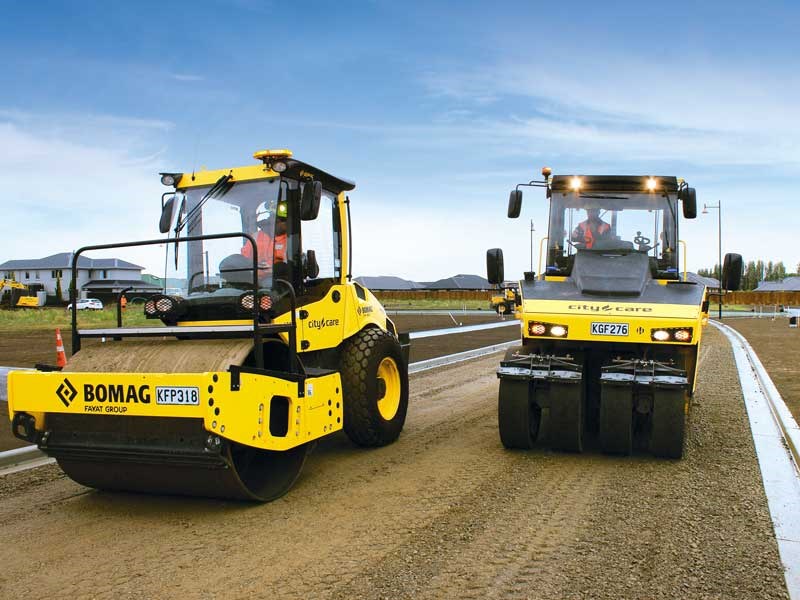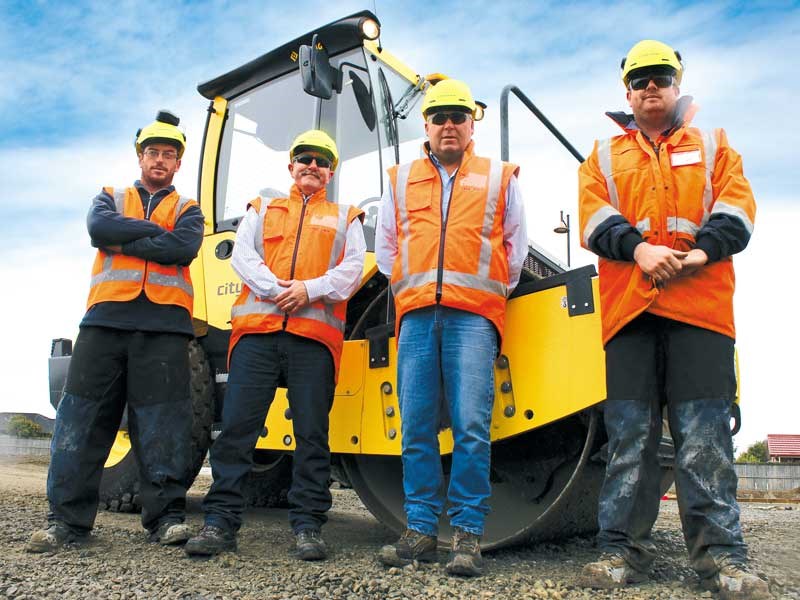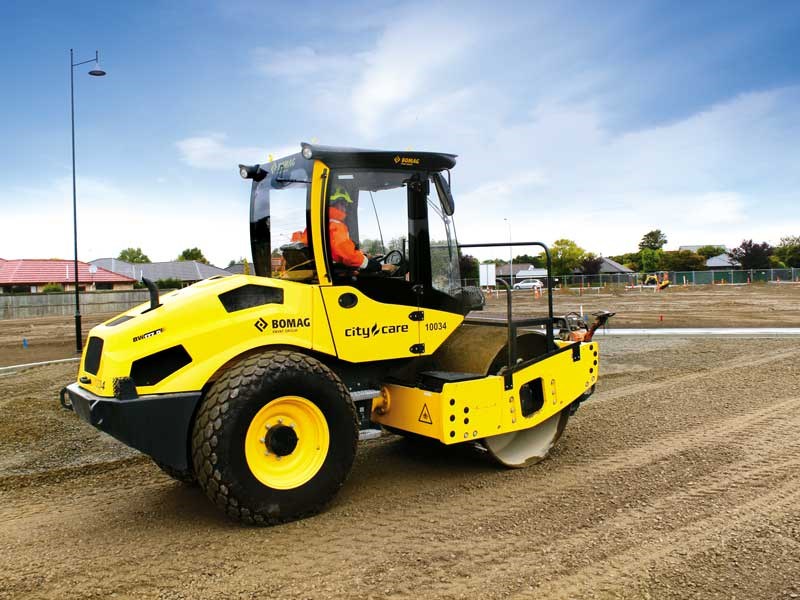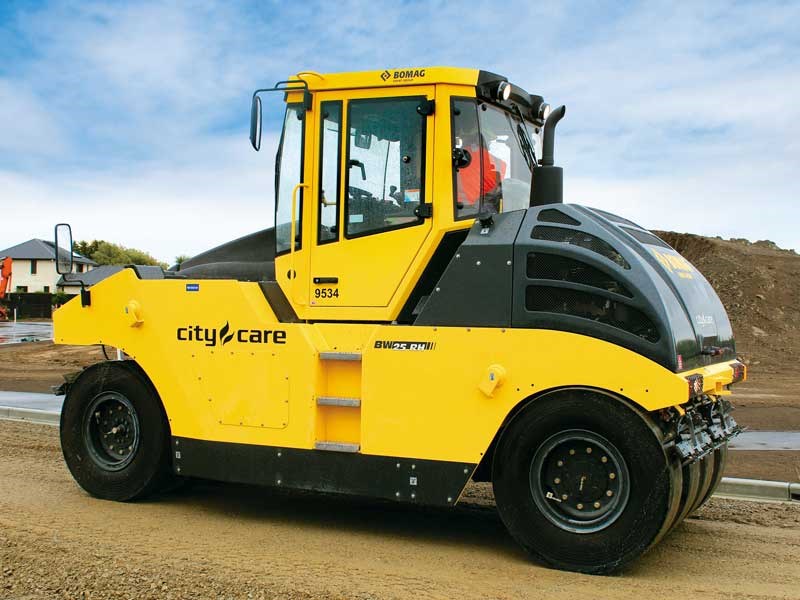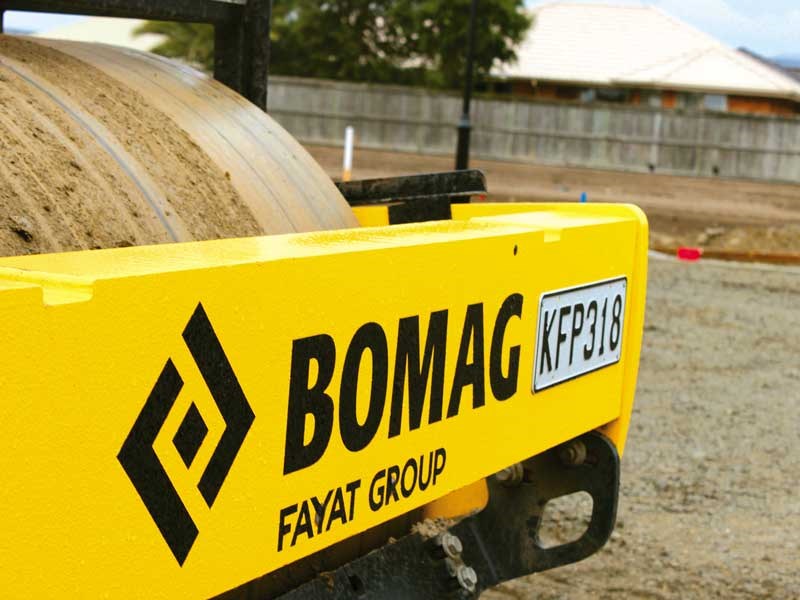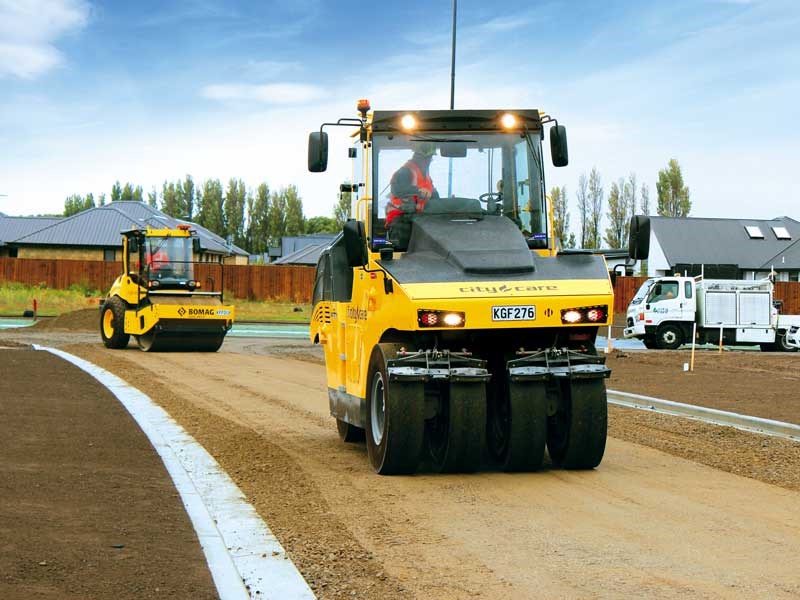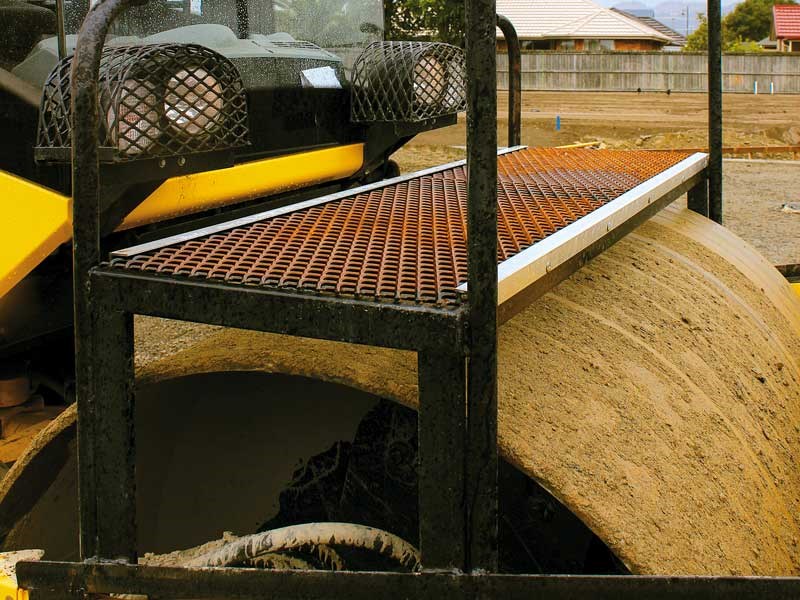 This multi-faceted firm needs machine technology that is a cut above. It has discovered this in the form of BOMAG compaction equipment.
Portfolios don't come much more diversified than City Care's. This nationwide company with 15 bases located throughout both islands and around 1500 staff, has a wide variety of construction, maintenance, and facilities management projects on at any one time across a multitude of regions.
Urban Christchurch, as you'd expect, is no different. City Care's busy Milton Street depot is also home to a fully equipped 14-bay workshop, catering to all manner of plant maintenance work.
Two new machines that won't be seeing much of the inside of this building in the immediate future, though, are two new BOMAG compactors that have recently joined a growing Porter Equipment-supplied lineup of machine technology.
"City Care has been a Porter Equipment customer for a number of years now," City Care's Mark Forde says.
"We started off as a Porter Hire customer predominantly, but over time, we've purchased a number of Hyundai and BOMAG machines through Porter Equipment, and I have to say it has proven to be a great relationship."
Mark says that while Christchurch and Auckland are the two big growth areas for City Care at present, not all the company's many tasks and projects are strictly urban-based. Sub-contracting to roading contractors along the damaged State Highway One towards Kaikoura, for example, is just one example of work taking its employees and equipment much further afield. "It's in environments like the Kaikoura district where parts supply and technical support become crucial," Mark continues.
"Porter Equipment is very good at this sort of hands-on approach to customer care. It's what makes them stand out among other distributors. The sort of coverage they can claim up and down the country makes them pretty unique, although even with the size of their network, they remain really easy to deal with in my experience.
"Price and the ability to arrange a good financial package counts for a lot too, of course. But the equipment speaks for itself; it does exactly what we need it to in the first instance, which is the most important thing at the end of the day.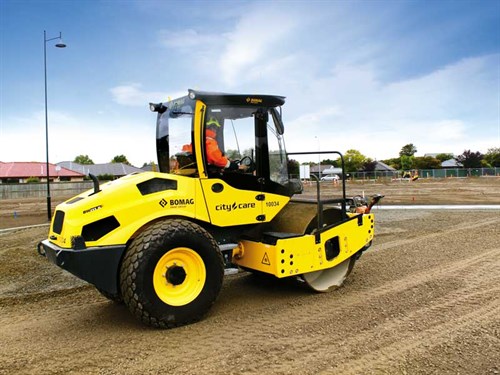 "And look, if something were to go wrong—and it does happen from time to time—Porter Hire can step in immediately and get us a replacement machine from the hire fleet to cover until we're back up and operating again. That's a pretty powerful customer solution."
Mark says that relying on fewer machinery distributors means machine support becomes more efficient. City Care has recently undertaken such a programme with its smaller vehicle fleet and now, when upgraded machinery is required, is looking to adopt the same supplier strategy with its frontline construction gear too.
"One of the reasons behind purchasing additional BOMAG compaction equipment is that we are now undertaking a concentrated effort to simplify our machine fleet," he continues.
"There are real efficiencies—in terms of backup support, parts supply, and even operator training and safety—to be had in a more uniform fleet, so when we retired two very old compactors we'd had here for around 30 years, it was a natural choice to go for BOMAG and the backup support of Porter Equipment.
"This is part of a big effort City Care puts in around staff training. For example, we like to have machinery that offers our operators a very 'neutral' operator station. We're a big company with a lot of personnel and a lot on the go, so we don't have the luxury of dedicated drivers for certain machines.
"But if we can provide a familiar working environment for our staff, regardless of where they are deployed to and in what machine, then that is a safer and more productive working scenario. Our guys are concentrating on what they're doing rather than what they're driving."
Mark says that this also ensures the company is on the front foot whenever a machine issue arises; working smarter and logging issues means it's easier to establish a machine fault versus an operator error.
City Care also operates one of the only dedicated training yards in Christchurch; a worthy enterprise, which Porter Equipment supports in the form of loaned excavator equipment for new employees to test their skills on or existing crew members to upskill in certain disciplines.
"It's a great facility," Mark continues. "We have overhead lines and hidden cables, room to practice benching, and other practical tasks. The local fire service and other contractors use it too, so it has proven a worthy training asset even beyond our door."
Out on a 'live' worksite—a rain-swept Christchurch subdivision in this instance—City Care's plant and resource project manager, Mark Bradley, shows me two of the infrastructure service and maintenance firm's new BOMAG compactors—a pneumatic-tyred BOMAG BW25 RH and one of the two BOMAG BW177D-5 single drum vibratory rollers on the fleet.
The two machines, both weighing in at around eight tonnes, feature powerful Deutz engine technology. The BOMAG BW177D-5 boasts plenty of technology to get the best efficiencies out of the machine, including ECOMODE and ECOSTOP functionality to help reduce fuel usage, along with VARIOCONTROL, which measures and controls compaction force with absolute precision.
The unique BOMAG BW25 RH, meanwhile, features a dual-mode hydrostatic drive system with two hydrostatic motors at the rear axle for precise engine control and separate twin steering pivots with axle and wheel hub oscillation, providing for reliably consistent compaction across lengthy work surfaces.
Additionally, City Care has BOMAG BW120AD-5, BOMAG BW92AD-5, and BOMAG BW138AC-5 compaction technology hard at work elsewhere, as well as Hyundai excavators.
Operators Mike Fisher and Rob van Tuel say the BOMAG gear is great to work with. Outward visibility through the pillar-less glass is especially good when working on busy sites with other mobile plants close at hand. City Care geofences its machines with GPS surveillance—a necessary part of working on subdivisions in urban areas and crucial in protecting larger machine investments such as these.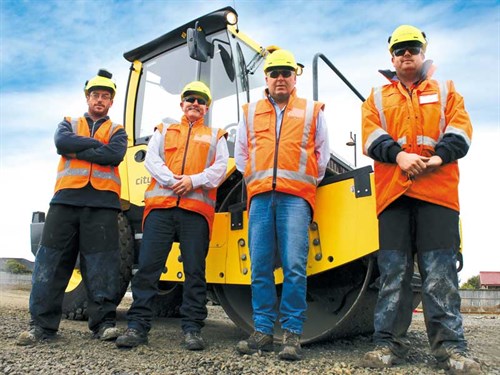 While watching the two machines do their thing in driving Autumnal rain, it strikes me as something of an elegant parallel that City Care offers its clients such a wide-ranging portfolio of services, much like the heavy equipment distributor they work with to secure BOMAG machine technology. Mark Bradley agrees.
"Recognised brands with a certainty of supply around parts and expertise, distributed by a family-owned company like Porter Equipment is definitely a great equation for us," he says.
"That's why, regardless of the many projects City Care is involved in, we know we can trust BOMAG equipment and the Porter Group distribution offering."
Keep up to date in the industry by signing up to Deals on Wheels' free newsletter or liking us on Facebook.