Business feature: Ashland Industries
---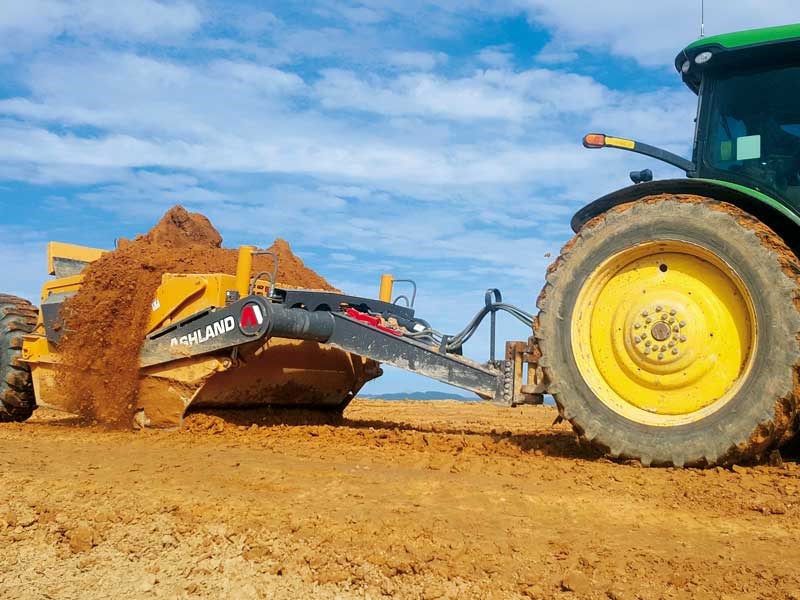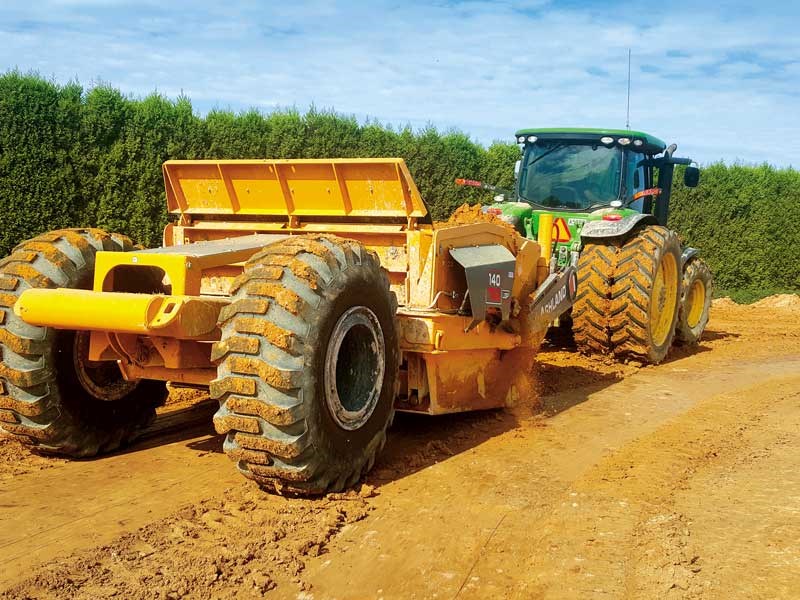 DOW checks out Ashland Industries
For more than 60 years, Ashland Industries has built scrapers that have helped contractors achieve more, grow more, and do more. Generations have trusted Ashland to deliver performance, toughness, versatility, and value, and it's this expectation and business demand that drive Ashland's innovation and quality. We're proud to be the industry leader and we're committed to transforming the work you do.
With quality operators in demand these days, the Ashland Scraper is making a comeback and with good reason. Contractors no longer need a digger, truck, trailer, bulldozer, and operators to move dirt. The Ashland Scraper can do it all with one operator, which means better efficiency for contractors with only one engine burning fuel.
The modern operator now expects a good space to work in with the latest tractors having all of the creature comforts: A/C, luxurious seats, fridge, fantastic visibility, quietness, and plenty of power to burn.
And with earthmoving sites close to urban New Zealand, quietness and environmental awareness is becoming a major factor.
The game between high horsepower tractors and high-capacity scrapers continue to play out as horsepower is starting to exceed 700hp. Ashland Industries has focused on producing products that maximise productive earthmoving efficiencies while preserving the integrity of the customers biggest investment, their tractor. Every scraper is engineered to optimise the productive output of a set horsepower range of tractor.
From the large diameter, heavy-duty rams to the robust drawbar swivel, Ashland has a good build quality. With the choice of serrated or flat cutting edge, the scrapers can be used for removing and spreading topsoil right through to those big bulk earthmoving jobs. From 14y3 to 22y3, drawbar to dolly axle, there is a scraper for all your mid- to large-range jobs.
We have had feedback from contractors in the Waikato saying they move 1000m3 + of dirt per day. After you have finished the job with the Ashland scraper, the customer can fit discs, trailer, or any other attachment to the pull tractor, unlike a motor-scraper or digger.
Osborne Sales and Lease are the official New Zealand distributors of Ashland
Scrapers and they offer long- and short-term lease or purchase. They also offer a trail to potential customers to see if the product is right for their operation.
Osborne Sales and Lease will be showcasing the Ashland Scraper at the E.X.P.O at Mystery Creek on 2 and 4 March and the Soil Management Field Days in Pukekohe on 8 and 9 March. So if you're in the area, visit them to get a good deal.
Keep up to date in the industry by signing up to Deals on Wheels' free newsletter or liking us on Facebook.