Special feature: Massey High School
---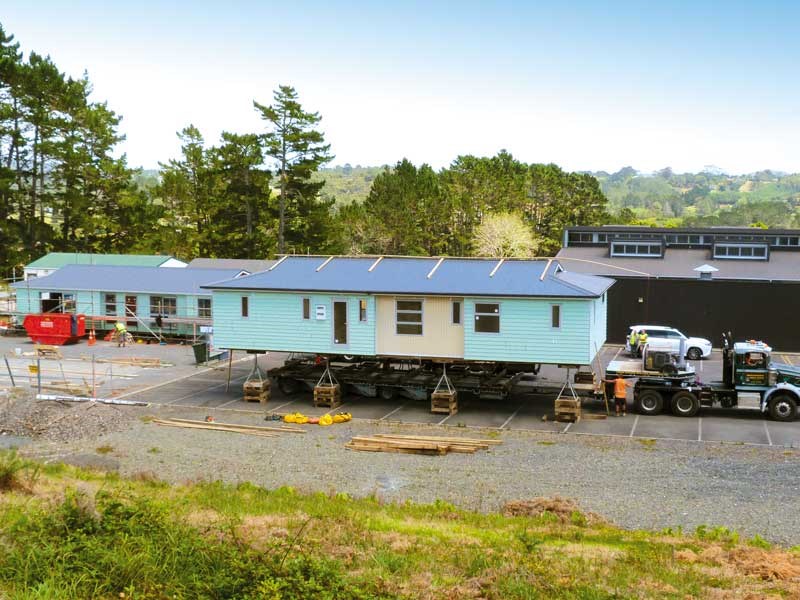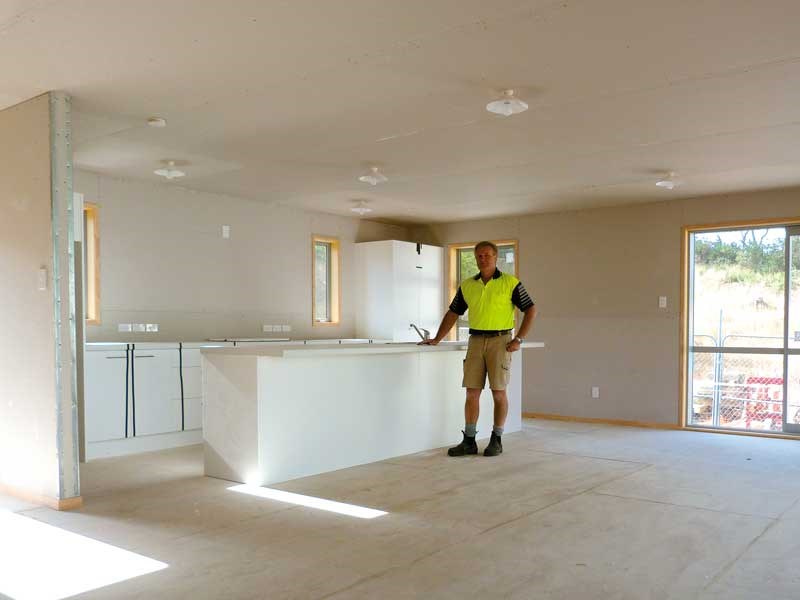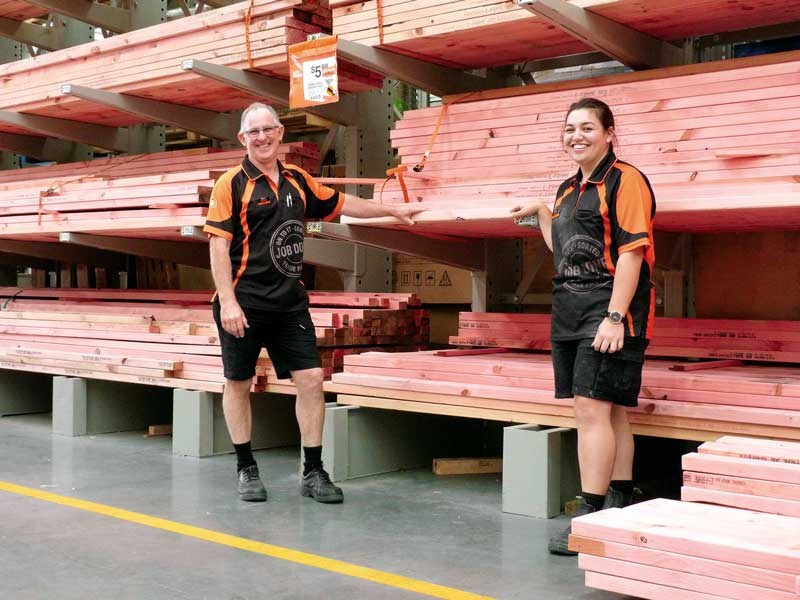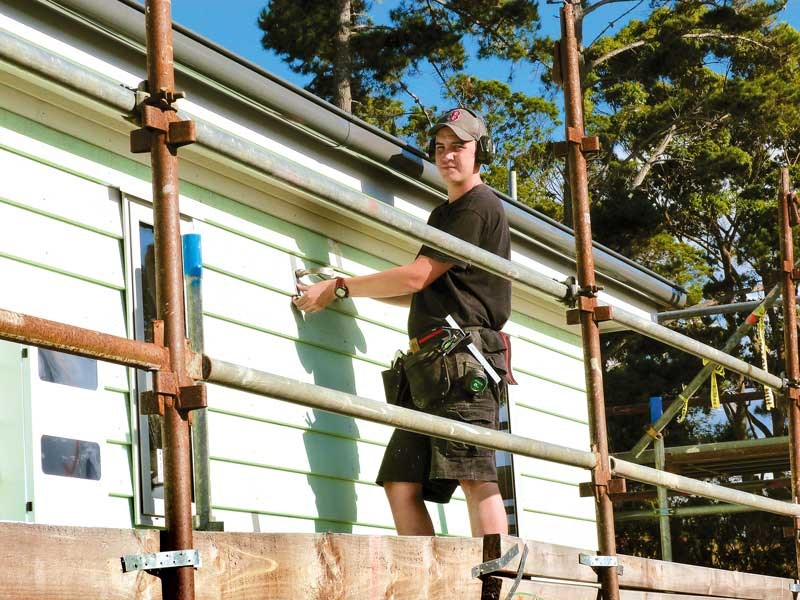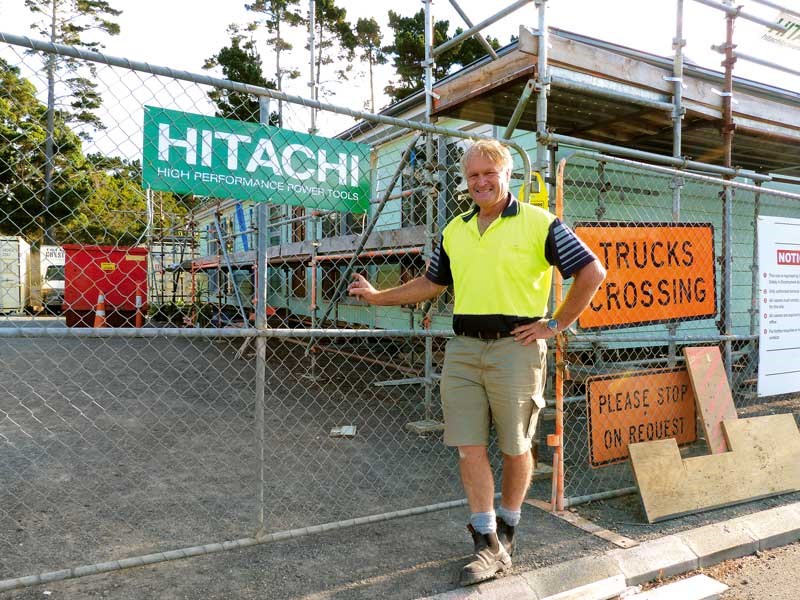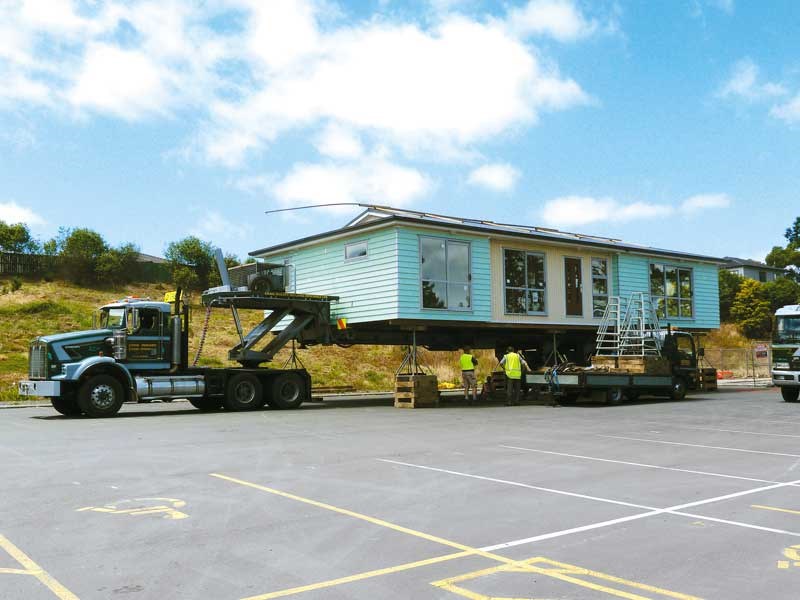 Massey High School has come up an innovative work programme that has supplanted the old method of workplace tuition.
It's called the Auckland West Vocational Academy and its flagship programme bears the impressive title 'Carpentry, Civil Construction and Infrastructure', which is tutored by Chris Skinner.
Chris says he's not a school teacher. In fact, any student who is lucky enough to be accepted into the course will be on first-name terms with their tutors as they fast track their way to L2 NCEA, endorsed with the Construction and Infrastructure Pathway Award, and can also achieve nearly 50 credits towards L3 NCEA. I said that only students who are 'lucky' enough to be accepted when what I actually meant was, students who are 'smart' enough get accepted, as this is truly the opportunity of a lifetime.
In reality, it's no exaggeration to say that 2016 was a life-changing year for 18-year-old Jesse Turner who told DOW that he'd spent more time out of school during his previous high school years than he'd spent in school.
Jesse said that prior to his year at the academy, all the facts and figures he learnt in the conventional classroom quite simply didn't mean anything to him and that it wasn't until he was able to put that learning into practical use on the building site that he could make any sense of it all.
How the programme works
Even though the building academy has been operating since 2012 and is now oversubscribed, in line with the Ministry of Education's requirements, every prospective student and their caregivers are still interviewed by Chris and the academy administrators. Those students who are successful at the initial interview are offered a place on a four-week trial course, which commences approximately one week earlier than the rest of the school's calendar.
During the trial period, students are assessed on their ability to successfully integrate into the carpentry programme, with those who can't display a reasonable level of competence in such disciplines as punctuality, self-discipline, and personal fitness, being returned to traditional year 12 and 13 subjects at Massey High. Chris says that the first six months of the programme are classroom-based, where students are tutored in all aspects of the building industry, including health and safety compliance, building regulations and requirements, including time spent on the tools in the workshop.
During the academic segment of the learning process, students undergo a two-day first-aid training course, the credits of which go towards obtaining their site safety passport, which they'll later need when they progress to working on the building site.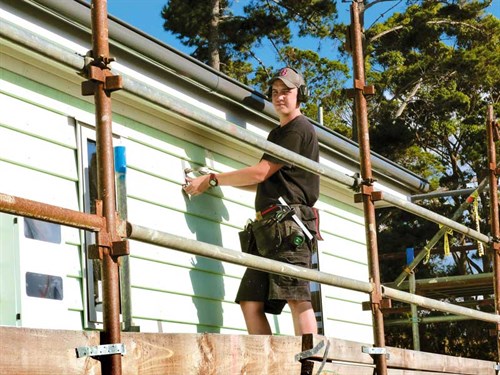 Naturally, there is a strong emphasis placed on the importance mathematics plays in every step of house construction.
He says that once the students set foot on the school's building site, they're introduced to a world they've probably never experienced before where they must treat their new environment as actually being in paid employment.
Written permission
Parents also have to give written permission allowing the children to be instructed in the correct use of power tools and the importance of electrical tagging.
As it's not permissible for students to bring their own hand tools to work. Parents have to pay a refundable $50 deposit for a comprehensive hand-tool bag, which is for each student's personal use on site but must not leave the worksite. Chris says, that when his students have completed the 12-month programme at the academy, they are ready to hit the ground running on the first day they start in their new employment, as they already have site safety and first-aid certificates and have also learned a few 'insider tricks' of the building trade. It's fairly easy to see that company owners and HR personnel would prefer to employ a school-leaver who already has an understanding of workplace methods and complexities.
Getting down to house building
Having completed the classroom portion of the programme, the students are able to get down to the serious business of building a house.
Chris and his team have cleverly designed a site where two houses (soon to be three) have been set at different stages of construction in order to give everyone the necessary practice at pretty much every level of the building process.
The houses are currently constructed on existing sole plates. While at this stage, the students are taught how to set a building profile, currently they don't get to place footings, although Chris hopes to add a civil works programme to the curriculum.
Each house constructed on the site is built to a standard 120 square metre plan, which can be mirror-imaged in order to suit a specific siting at its destination.
Every house built to date has been sold and when construction commences, nobody knows where the house will end up. Therefore, an assumption has to be made that it could be sited on land in a high wind zone area on a coastline, which will require added measures, such as high wind bracing to be included in its construction.
Also, as every house will need to be transported to its final destination, it's important that its construction is particularly robust. One such measure taken is the fitting of extra-long fish plates on the floor joist joints, along with additional gang-nail plates placed at closer spacing than is normally required by the building code of compliance.
Also, due to the fact that the academy's houses at times have to sit outside without any cladding, all flooring used in the construction is of plywood instead of the traditional particle board.
The inclusion of cedar weatherboard, which is easily bruised during nailing, serves to help the students with their hammer skills.
Local business support
While one can't help being impressed with Chris' enthusiasm and commitment to the programme, he is quick to point out that he is just one small cog in a big wheel.
He told DOW that the school owes a great debt to Craig Walker of Craig Walker Building Removals who supports Massey High School in ways too numerous to mention.
Other businesses that are fantastic supporters of the academy and are considered to an integral part of the organisation are Mega Mitre10 Westgate and Hitachi power tools. Chris says both companies are always prepared to go the extra mile with the supply of equipment at generous prices and occasionally are in the position to donate items. Mega Mitre 10 Westgate also supplies uniforms to the academy.
Transporting the finished product
When completed, each house is supplied complete with well set out, spacious high-quality kitchen units, an impressive-looking front door and entrance, along with a kitted-out en-suite bathroom and a shower, toilet, and vanity.
Each house is supplied fully lined with shirting boards and interior doors and has quality aluminium-framed glazed widows and ranch-slider style doors.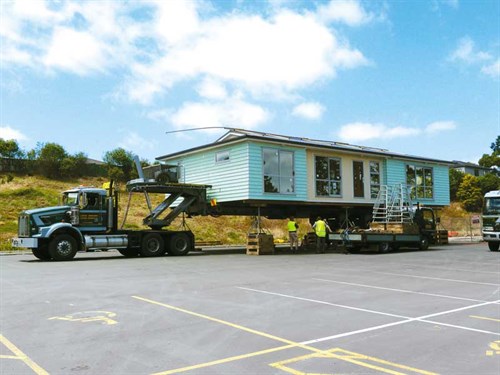 While it is the purchaser's responsibility to carry the cost of transportation and siting of their new house, it is stipulated in the sale and purchase agreement that this must be carried out by Craig Walker Building Removals.
The house leaving the site on the day of the DOW visit was on its way to Kerikeri.
Jesse Turner
It was interesting to note that on the day of his interview with DOW, Jesse had to schedule his appointment for outside of working hours due to his work commitments.
He said that he'd found himself a job with a construction company and that he really enjoyed the work; something he never thought he'd be able to say given his previous lack of attendance and commitment to anything other than wagging school.
This young man had obviously turned his life around simply because he'd been given an opportunity to put learning to practical use and could now see a way ahead with his life.
Tui Wiki
Each year, one student is chosen by the academy's management team as Student of the Year.
In 2016, Tui Wiki won this award and was well-rewarded with a whole host of tools, which included a top-of -the-line combination saw, a circular saw, and a reciprocating saw—all of which were supplied by Hitachi Power Tools.
Chris said that Tui displayed unbelievable qualities in every aspect of construction management, work ethics, and practicality, along with a list of other qualities as long as your arm. He went on to say that he felt totally at ease leaving Tui to tutor other students in matters, both practical and academic.
Chris' comments were affirmed when DOW visited Tui at her new job at Mega Mitre10 Westgate, where her immediate boss, Neil Race, and store owner, Dave Hargreaves, praised her highly. Both said that the amount of positive comments made by customers of Tui was simply unbelievable.
Head of Department
Although Chris says he isn't a trained secondary school teacher, he holds certificates in quantity surveying, construction management, and carpentry and is also the licenced building practitioner for the academy, making him personally liable for all warranties pertaining to each build—a responsibility he needs to carry for 10 years on each house sold.
While in his self-effacing manner he plays down the responsibility he bears, it doesn't go unnoticed that he is also personally liable for each and every activity that takes place onsite.
Chris exudes a passion for this programme, and it's plain to see that he lives his life in the business of turning young adults into assets for future employers.
Having visited the team at Auckland West Vocational Academy, one can only wonder what a fantastic future there would be for New Zealand businesses if there were more schools throughout the country that shared the same vision and had the same determination as the people at Massey High School.
Massey High School is an organisation that most certainly lives up to the true meaning of the motto on its crest—Seek the Heights.
Keep up to date in the industry by signing up to Deals on Wheels' free newsletter or liking us on Facebook.