Special feature: Straddle Carrier
---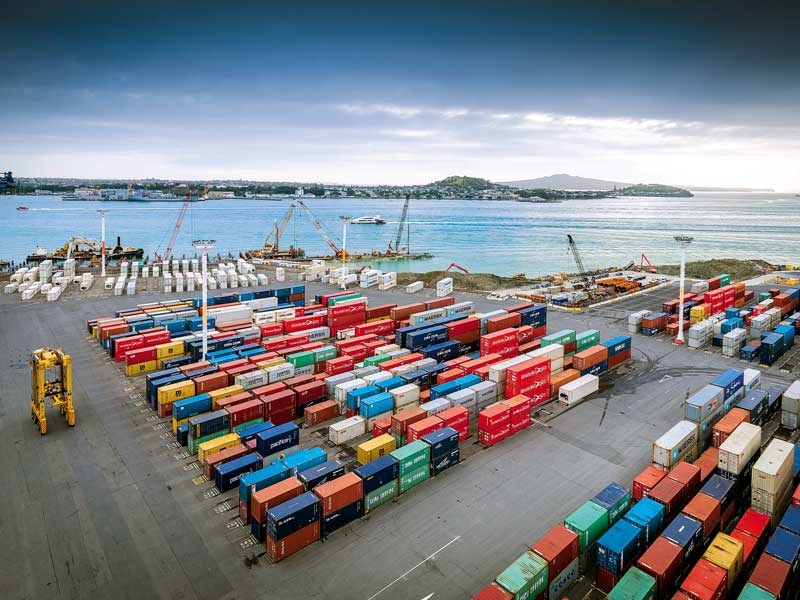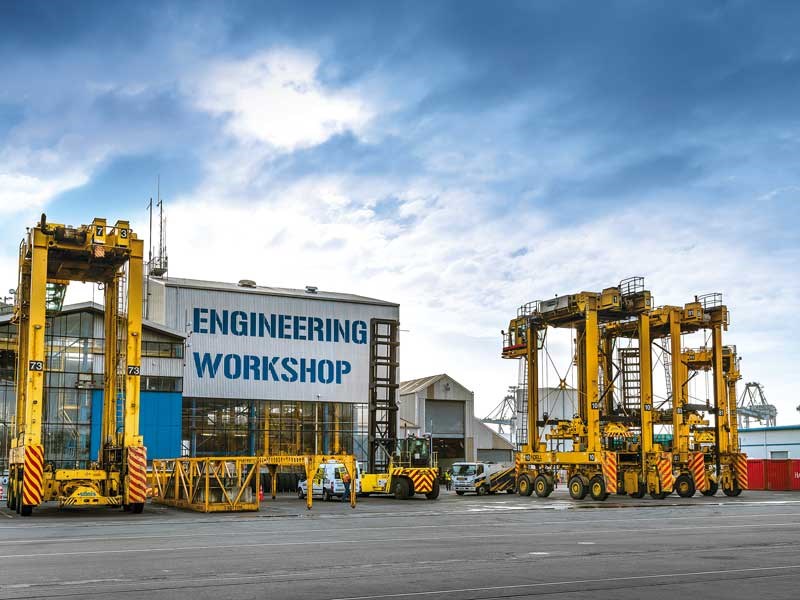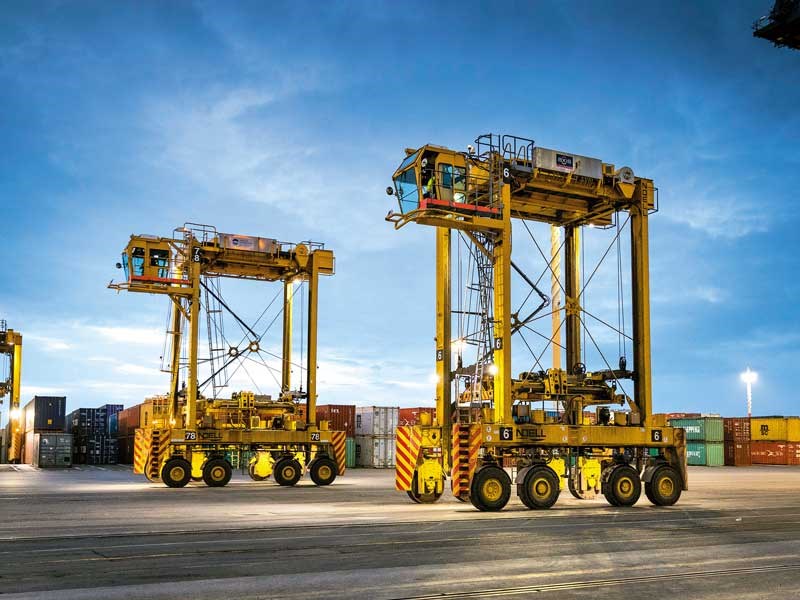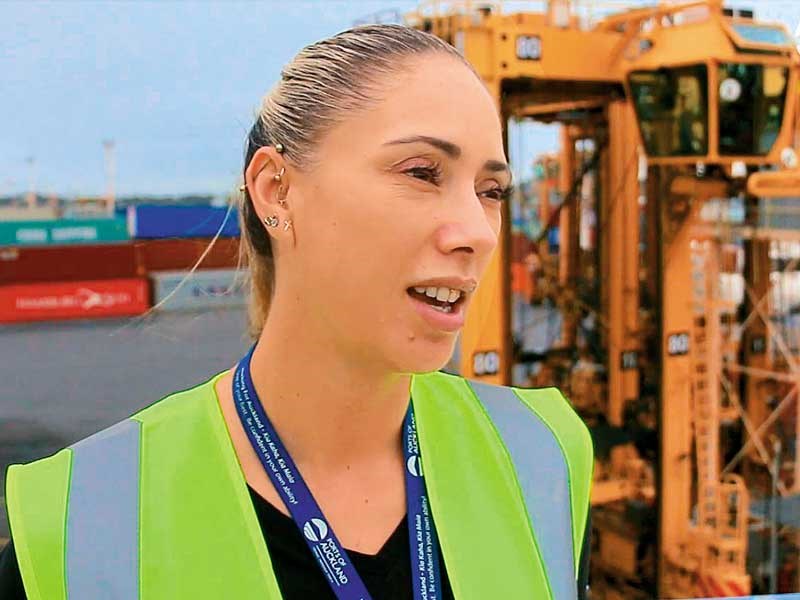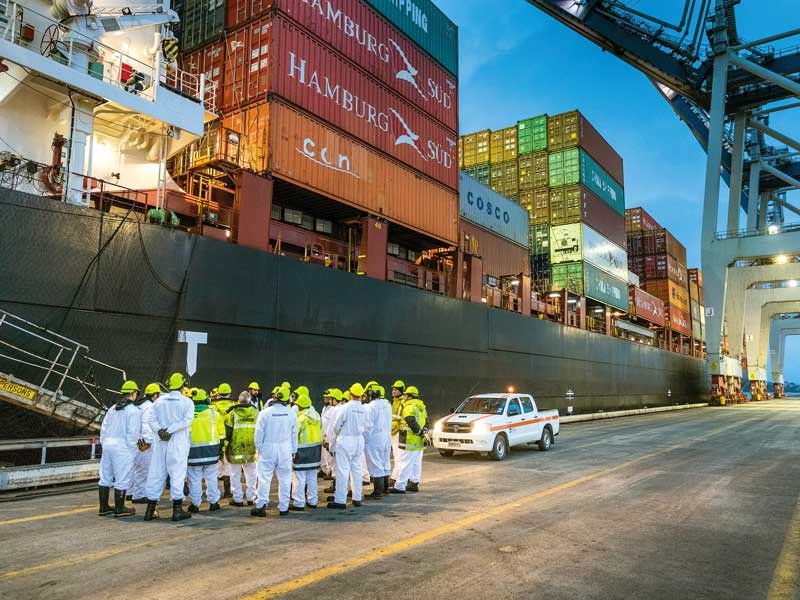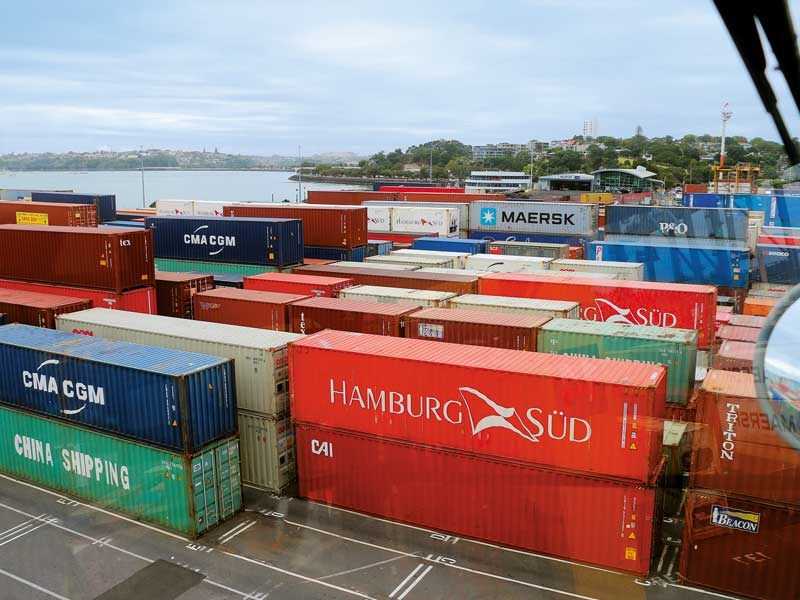 Deals on Wheels recently paid a visit to Ports of Auckland to get up close and personal with the giant yellow straddle carriers
Operating 24 hours a day, seven days a week, 365 days a year, Ports of Auckland is New Zealand's busiest port, handling nearly 250,000 cars a year along with trucks, motorhomes, farm machinery, and more. It is also a vital tourism hub with around 100 cruise ships visiting each year.
The port has now been operating for more than 175 years. Today, the terminal handles more freight than ever before, using less land because former port land has been opened up for public use. In fact, much of the central business district is built on former port land.
The port is configured into two main terminals plus multi-cargo wharves. The Bledisloe Multi-Purpose Terminal, which handles roll-on roll-off vessels and other freight, spans 14.5 acres of operational space. Its longest berth is 260 metres and has two ship-to-shore cranes, which are twin-lift capable with a 41-metre outreach and 29.5-metre lift height. Fergusson Container Terminal has the most advanced and comprehensive container terminal infrastructure in New Zealand with five Post-Panamax ship-to-shore cranes on 610 metres of berth. Each of the cranes is twin-lift capable and the three newest cranes have extended outreach to help better service large, wide ships.
The container terminal is the most efficient in Australasia for speed of loading and unloading ships. Whereas once it may have taken days or weeks in turnaround time for a ship to arrive, unload, and depart again, it now takes an average of just 11.5 hours.
The terminal is also home to the most sophisticated straddle carrier fleet in New Zealand, made up of almost entirely hybrid diesel-electric, low-emission, low-noise machines. The 13.5-metre tall yellow carriers work tirelessly night and day, moving and stacking 20-foot containers.
Stevedore (driver) Chanae Duzevich explains that mastering the art of driving a straddle carrier is trickier than it looks. "You're facing side-on, rather than looking out the front of the vehicle, and the steering is opposite to a car, so it's counter-intuitive and takes a little while to get used to navigating the machine," she says.
Add the fact that you're 13 metres above ground and that the cabin tends to rock and sway a fair bit, and you can certainly see why operating can take a bit of getting used to.
Chanae, who has been operating straddle carriers at the Ports of Auckland for more than two years, left her office job to join the ports team after a friend advised her that a position was available. "It was a little scary at first to be honest. I wasn't great with heights, but it didn't take long to get used to," she says.
The port's 180 stevedores work either eight- or 12-hour shifts, depending on the workload. Each crane is assigned one 'group', which consists of three straddle carriers and four drivers. The drivers rotate around the straddles, driving for a maximum of two hours before taking a 40-minute break. Matt Knight, Ports of Auckland's operations performance coach, says the role is popular for those looking for a career at the ports. "Operators need to have a full driver's licence, but apart from that, we give them all the necessary training," he says.
Ports of Auckland is currently in the final phase of completing the Fergusson Container Terminal expansion, increasing it by 3.6 hectares and adding a third berth along the northern face. The expansion project was consented in 1998 and when complete in 2019, will allow the port to accommodate larger ships and Auckland's growing freight needs into the future.
2019 will also see automated straddles introduced to Ports of Auckland, making it the first New Zealand port and just the third straddle carrier terminal in the world to automate. When complete, the automation will increase the terminal capacity from just over 900,000 containers per year to around 1.6–1.7 million. The automated straddle carriers will use up to 10 percent less fuel, require less light, and operate more quietly.
The automated straddle carriers will operate on the truck grid and in the yard, where the work is less complex, while stevedores will continue to drive straddles between the container yard and the ship-to-shore cranes.
"I really enjoy the job," Chanae says. "The team here is fantastic to work with and it's quite cool to be driving a machine that not everyone can drive. And of course, on a beautiful Auckland day, the view from my 'office' window is pretty hard to beat!"
Keep up to date in the industry by signing up to Deals on Wheels' free newsletter or liking us on Facebook.