Product feature: EvoQuip crushing and screening range
---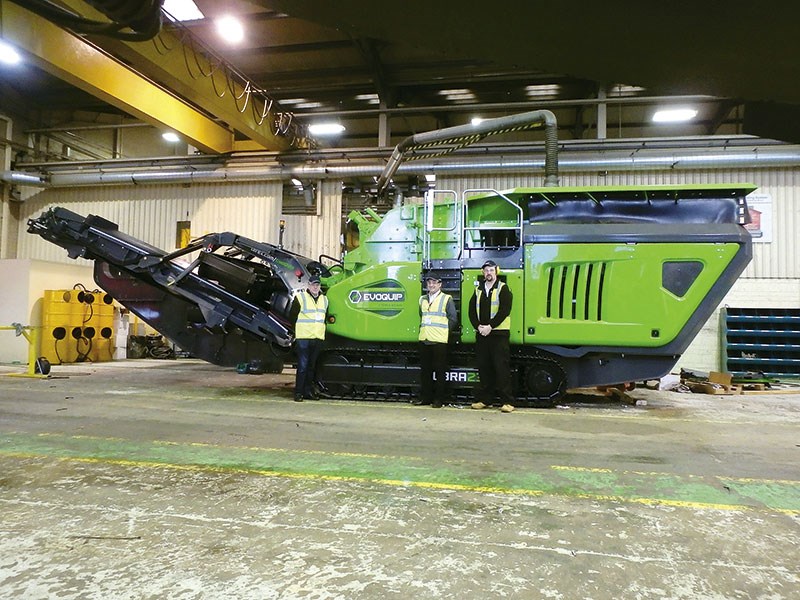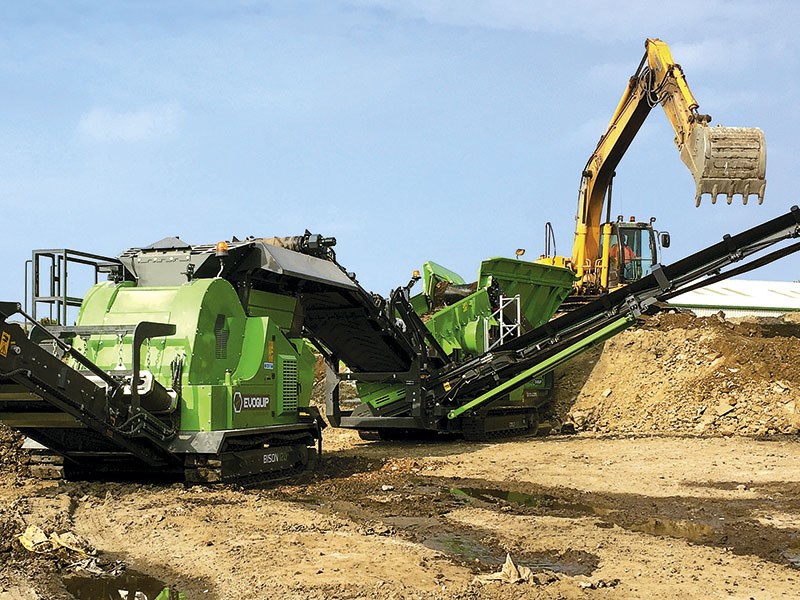 Mobile Screening & Crushing have released details of EvoQuip range of crushing and screening products
Following the announcement last month as New Zealand distributors of Terex Corporation's EvoQuip brand, Mobile Screening & Crushing NZ (MSC) have now released details of the range of crushing and screening products suited to a wide variety of industries, including landscaping, building and construction, farming and agriculture, and quarries.
EvoQuip crushing range
The EvoQuip crushing range starts with the Bison 35, capable of an output of up to 30tph, and goes up to the Cobra 260 crusher, which is capable of an output of 250tph.
Cobra 230
EvoQuip will launch the Cobra 230 compact crusher later this year to sit alongside the Cobra 260. The 24-tonne machine will offer a production capacity of 140–150tph in asphalt and construction recycling. It is 11.3m long and 2.46m wide, or 5.15 wide with a side conveyor, and features a quick setup time. The machine can be moved on site without having to stop the crusher.
Bison 120
The Bison 120 features a 680mm x 400mm single-toggle jaw crusher that can be hydraulically adjusted using the remote control that comes standard with the machine. The jaw is driven hydraulically, giving the customer the ability to reverse the crusher to clear a blockage, as well as be able to run in reverse permanently for sticky applications such as asphalt. MSC says the ability to adjust the jaw setting and operate the plant fully from the remote control allows for a fast and simple setup for the customer.
With its intuitive operation, quick setup times, compact size, and ease of transport, the Bison 120 can be an ideal solution for small- to medium-sized operators.
EvoQuip crushers range from 3.2 to 30 tonnes operating weight and are intended to make crushing and screening more accessible to those contractors and plant hire businesses who want to enter the recycling market.
EvoQuip screening range
The EvoQuip screening range starts with the Harrier 220 and currently goes up to the Colt 800 Reclaimer. Both the Colt 600 and 800 Reclaimers offer a variety of unique features, including variable screen box amplitude (Colt 800 9–12m) and one of the highest stockpiling capacities in their class.
"We are very excited with the features and quality of the EvoQuip range and the factory support available with Terex branded equipment," MSC director Andy Meikle says.
EvoQuip products are manufactured in existing MP Centres of Excellence in Northern Ireland, with additional support and service from facilities in North America.
For more information, contact MSC on 0800 672 583 or visit the website mobilescreening.co.nz.
Keep up to date in the industry by signing up to Deals on Wheels' free newsletter or liking us on Facebook.