Subritzky Clark Logging
---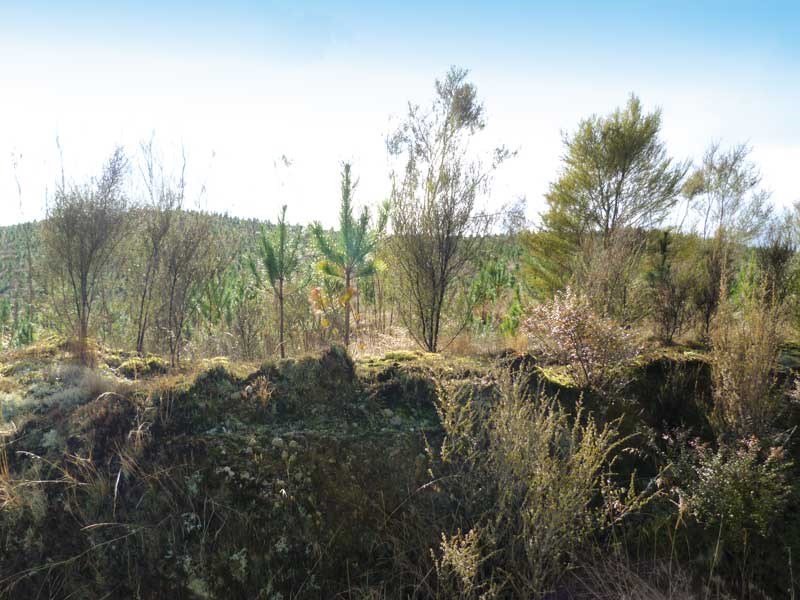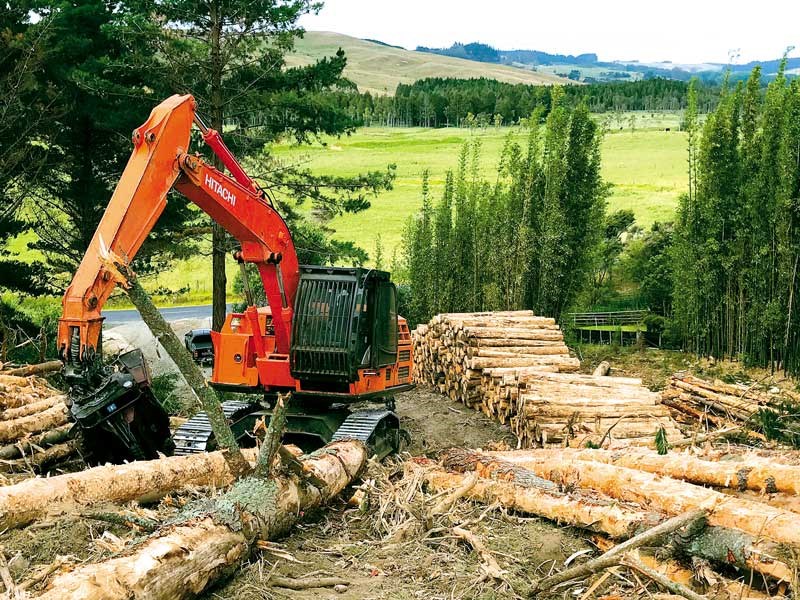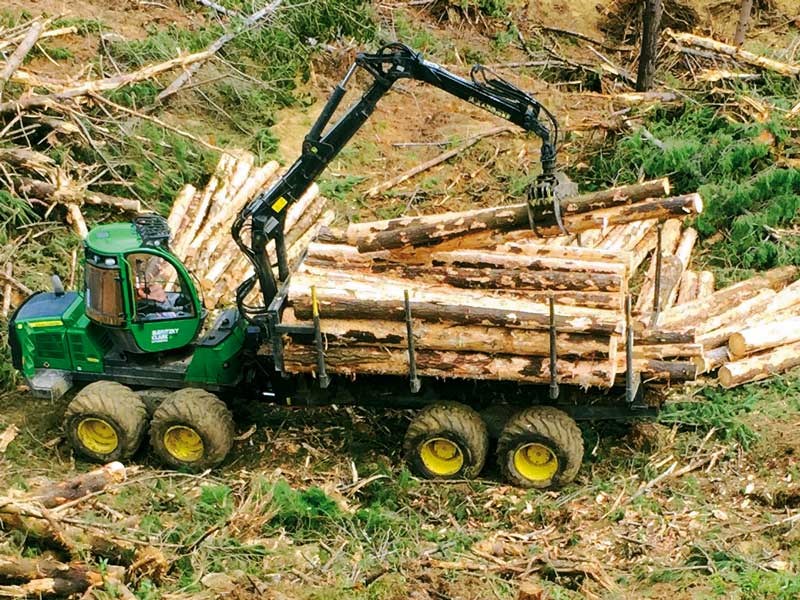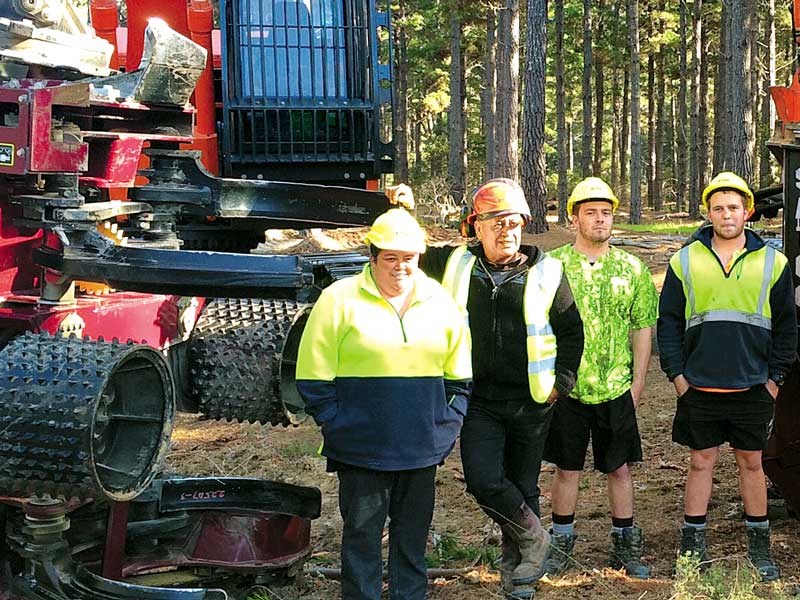 In his latest column, Patrick Cox talks about the wonderful owners of Subritzky Clark Logging and their story
There are times in your life when you cross paths with people who leave an impression on you. Walking through the decades of logging, you have memories of mates you have worked with, contractors you have worked besides—some you cannot remember—and the flyby nighter, who was going to set the logging industry on fire, only to disappear into the green and leave the industry to the ones who have an affiliation and a love for logging.
I have had the pleasure of meeting these inspiring people. Willie Clark and his wife Bronwyn Subritzky are one such couple who bring honesty, integrity, skill, and a desire to lift the reputation of the logging industry to a new high.
Willie Clark was born and bred in Kaitaia, but like all small towns, when it came time to leave home and find a job, he found himself in Auckland where all the jobs were. He ended up labouring for a block layer for four years. Blockies labourer is damned hard work. It is a great way when starting out into the work force, as you are part of a team and you earn your wages. Feeling a little homesick—the big smoke does that to you—Willie moved to Moerewa and spent 15 years in the freezing works before eventually moving back to Kaitaia. He went to live with his brother Pae, and so Willie Clark started his journey into the logging industry in production thinning, cutting, trimming, and stacking by hand for the skidder to extract. I guess you could call this his apprenticeship, After nine years, he took ownership of a 10-tonne Hitachi excavator with 3000 hours on the clock and contracted to the JNL mill in Kaitaia. Willie was unloading the log deck and the machine worked 24/7 until eventually the contract came to an end.
It was while he was living with his younger brother, when he just happened to notice the good-looking neighbour next door, so much so that he married Bronwyn and the final piece of the puzzle was formed. The foundation had been laid for the future of Subritzky Clark Logging.
After working the log deck at JNL, Willie was offered logging work putting in road lines and skid sites for PF Olsen at the forest at Te Kao in the far north with a 20-tonne and 10-tonne Hitachi. This was not proving to be financially viable and he was getting ready to quit, but while having a beer one evening, he received a call from Bob Shirley and was offered a contract putting in road lines and skid sites in Aupouri Forest, north of Awanui. Subritzky Clark logging started this contract with a 14-tonne and a 20-tonne Hitachi excavator. Aupouri Forest has since had a name change to Te Hiku now that it has been returned to Iwi.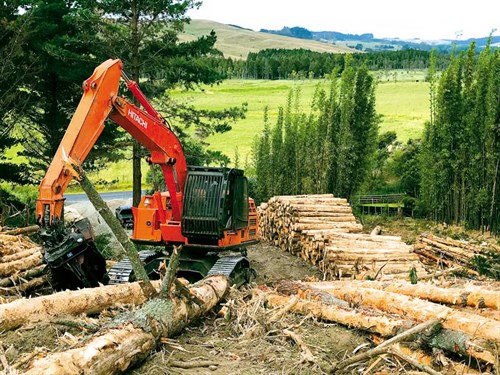 It was not long after Subritzky Clark logging started in Aupouri that I met Willie. I was impressed with the way they were operating. It was clean, neat, and tidy, not a huge tally every day, and with just a small crew I enjoyed calling in. I have touched on this in past articles about how a crew responds to you on arrival on their site. The entire team was pleasant to deal with. They all said hello, not just a grunt and sign the book. As a salesman, we are not often well received but if you do not visit logging contractors, they moan that you have not been to see them. This was bought to my attention when talking to one of my sons, who made the point that salespeople did not bother to come and see them, but waited in their office in town for the order to arrive. There are exceptions to the rule; some of us get it right and put up with you loggers moaning.
From memory, just over five years ago, I had the pleasure of being there when Subritzky Clark Logging took delivery of their new ECL 240 Volvo with ensign grapple. They were ticking along nicely.
Aupouri is a great place to pull logs in Northland. Being on sand, the logging is not affected by the weather, so all-year logging is similar to those logging in the Central North Island forest of Kaingaroa, which is all pumice country; a logger's paradise apart from being dammed cold down there in the winter. Other areas of northland forestry are affected by weather conditions especially those in the clay that turns to sticky porridge when wet. Forest owners have developed winter and summer blocks to maintain constant production year in year out.
The road lining contract came to an end in Aupouri Forest and Subritzky Clark logging had to re-tender for work and were successful in obtaining a clear fell contract cutting post wood to the Pokaka mill in Kerikeri and veneer logs for the JNL mill in Kaitaia. To meet the target of six to 10 loads a day, the Subritzky Clarks added three more machines to the ECL240 Volvo. Two more Hitachi 250 excavators joined the fleet, one with a 223T Sabco processing head and the other with a 322T Sabco head. To streamline the operation, a new John Deere 1510 forwarder was added; an excellent combination of machines for the work required to be done.
The second-generation twin sons, Dane and Cale, had left school and so it was not long before they found themselves cutting their eyeteeth in the Subritzky Clark logging gang. As with a lot of the younger generation, their hand-eye co-ordination is pretty well honed from playing computer games and to make the transition into mechanised machinery is normally straightforward. The boys have been a part of the crew for more than four years. The existing crew has been together for three years and is a tight group, just the four men on site. There is that mix of age from 22 to 57. I have always been a believer in youth and enthusiasm and age and experience.
Willie Clark (the old fella) can now sit back a little and just fill the gaps and work the extra when required. Bronwyn takes care of health and safety and the paperwork. Continuity in a family business is just great to see. The fact that you are still a part of the business you have built must be rewarding when you see the second generation pick up the ball and run with it.    
Keep up to date in the industry by signing up to Deals on Wheels' free newsletter or liking us on Facebook.