Product Feature: Doosan excavators
---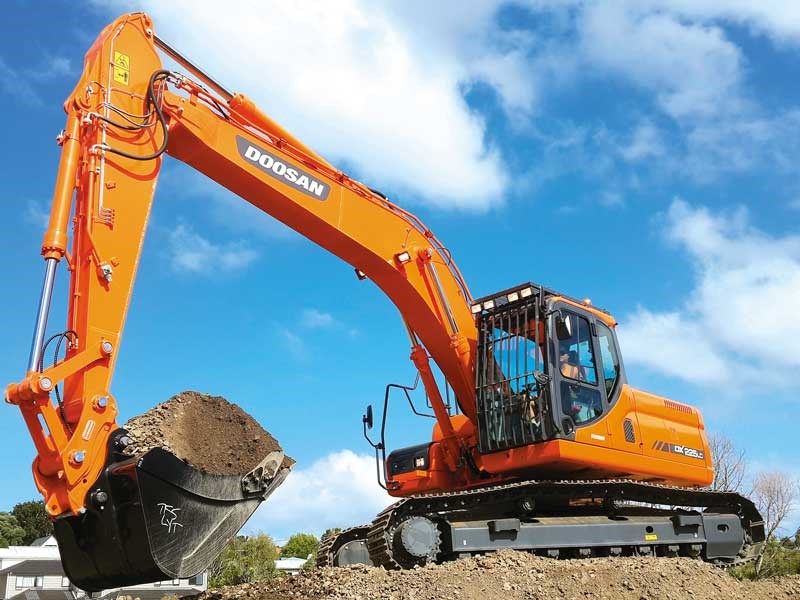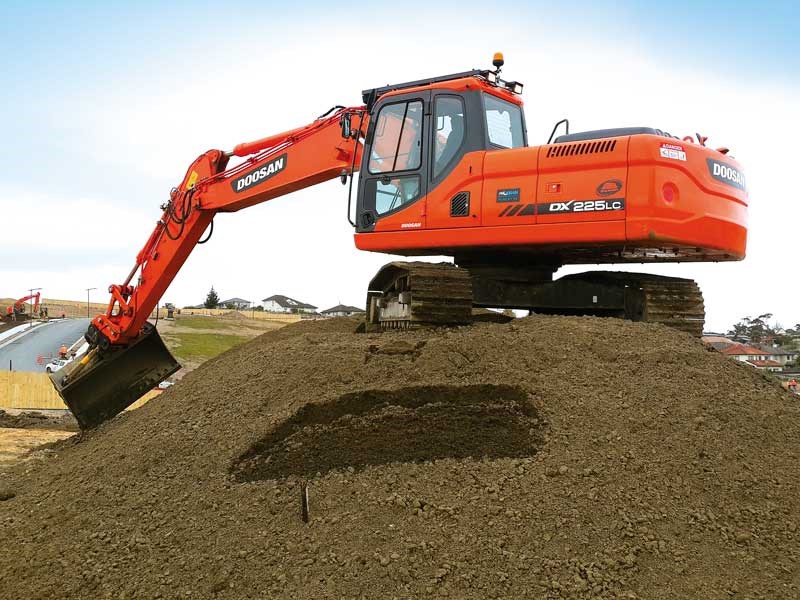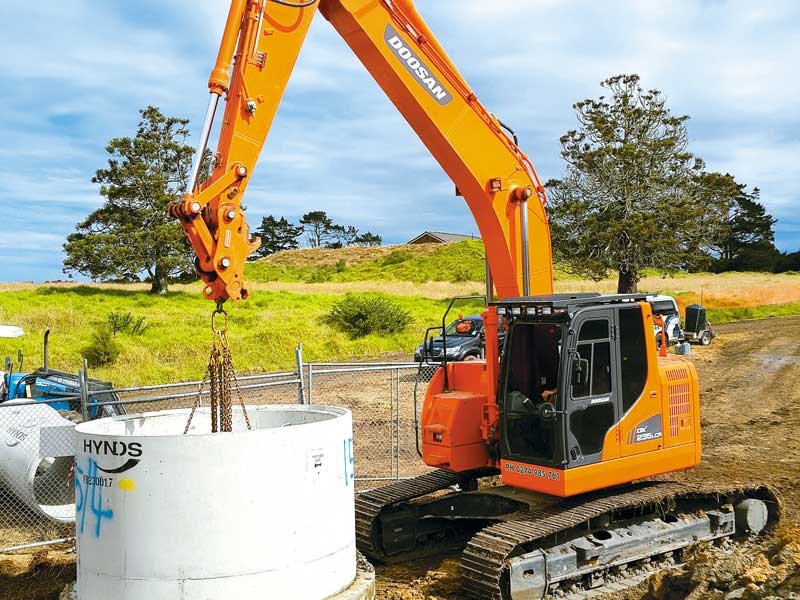 DOW checks out Green Civil Ltd's ever-increasing Doosan fleet
"Just because you're using a more expensive brand of equipment doesn't mean that you're going to make any more money. It makes no difference whose brand it is so long as the equipment is right for the job."
According to Luke Michell, operations manager for Auckland contractor Green Civil Ltd, this is why the company has recently added a DX140LCR and a DX235LCR excavator from AB Equipment to its ever-increasing Doosan fleet.
Green Civil bought their first machine, a Doosan DX 225LC, almost 18 months ago and added a further one six months later, and then supplemented the fleet with a Bobcat E55 excavator.
"Despite some unwarranted stigma that has surrounded the brand in the past, as well some of our own reservations, I can honestly say that the performance and reliability of our Doosan fleet is providing us with tremendous value for money," Luke says. "My partner Wayne Green and I reckon that Doosan is just perfect for the type of work we do, which involves installing foundations, general earthworks, drainage, and paving on several residential sub divisions across Auckland."
The Doosan DX140LCR crawler excavator, in particular, is said to be a class act. Not only can it help deliver exceptional performance for an excavator in the 12- to 14-tonne range but it also shares the features and benefits of the larger or more expensive excavators.
One of the current projects Green Civil Ltd is currently involved in is a mixed residential and commercial apartment block in Albany. There is a lot happening on this small site where access is critical, meaning the zero tail swing of the recently purchased Doosan DX140LCR is really coming into its own. "The DX140 is an awesome machine," Luke says. "Truly this machine is doing a lot more work than we expected.
In fact, as much as 250 hours a month, which means it's working constantly with no problems. Even with the zero tail swing models on the Doosan excavators, we've also found them all to be well-balanced, have great digging power, and a fantastic reach."
The Doosan DX140LCR excavator is equipped for nearly any digging, lifting, and loading application, including confined roadways, major construction projects, mass excavation, heavy-duty mining, scrap handling, and more. In the case of heavy digging and lifting operations, this long carriage model optimises performance and is designed to handle whatever the jobsite throws at it, including the lifting, carrying, and placing of a 4.15-tonne manhole.
When it comes to benefits, the Doosan excavators can be hard to beat. Among other things, standard features include an ISO-certified ROPS cabin with FOPS/OPS guards, hose burst prevention valves, a lighting package of seven forward and three rear lights, a rear camera, a heated air suspension seat, factory fitted dual auxiliary controls, and a standard digging bucket. All this is wrapped up in a three-year factory warranty.
Green Civil Ltd is a good example of a company who instead of buying "one offs" are now building up their fleet of Doosan equipment. This is a trend that distributor AB Equipment says seems to be happening among other contractors as well.
"Doosan has a great range of excavators, and we will certainly keep adding to our Doosan fleet in the future," Luke says.
"Also, the engagement with AB Equipment has been tremendous right from our representative James Maunsell, who convinced us that Doosan was the real deal through to the aftersales service that the company provides."
For further information, call 0800 30 30 90 for the location of your nearest nationwide AB Equipment branch to see if Doosan is all you need. 
Keep up to date in the industry by signing up to Deals on Wheels' free newsletter or liking us on Facebook.