Product release: Sakai
---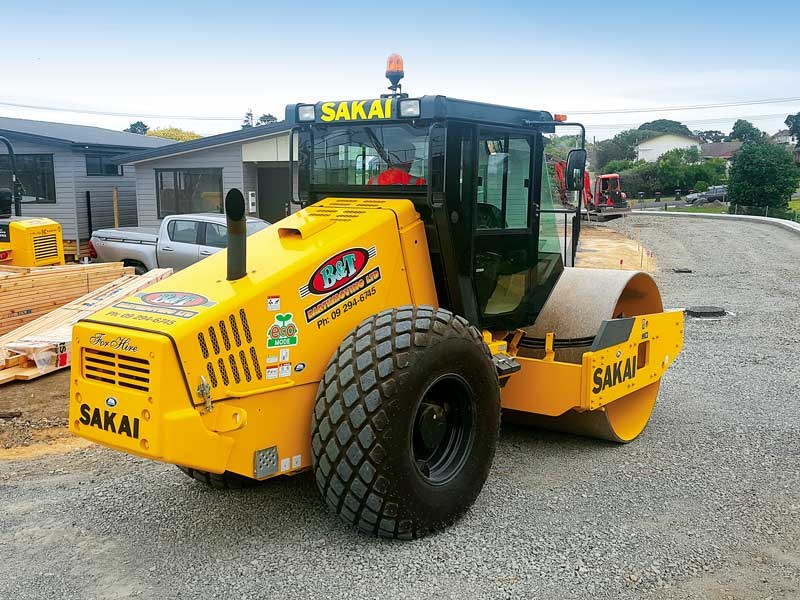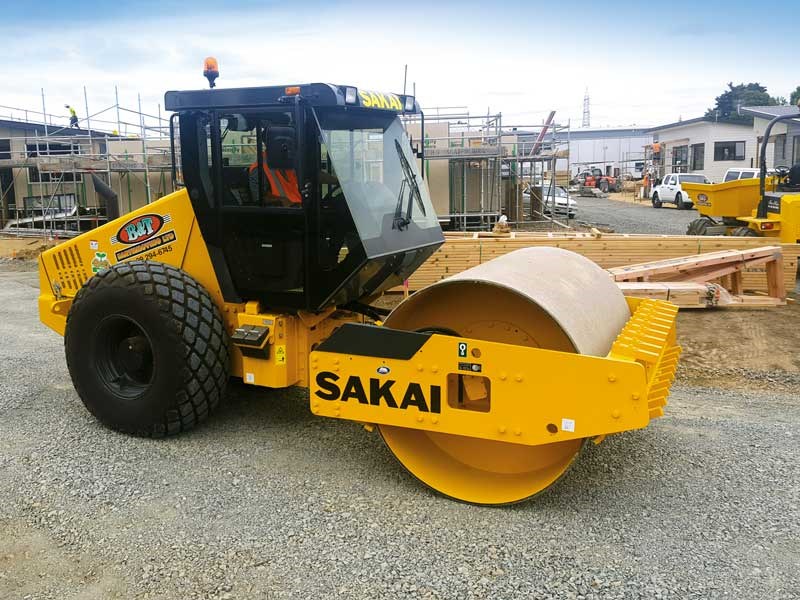 DOW checks out the newly released Sakai SV520 series
Good compaction is the key ingredient for any successful roading or earth compaction project, and Sakai, one of the world's leading manufacturers of vibratory compaction equipment, continues to show what they say are the right products to suit New Zealand conditions.
New Zealand distributor AB Equipment say the new innovatively designed Sakai SV520 series recently released into the market is typical of this intuitive thinking.
With the introduction of the new SV520, AB Equipment say they have enhanced this model further with additional specifications that include an air conditioning ROPS cabin, variable frequency, and amplitude control as standard. Also, the SV520DF comes complete with a removable padfoot shell kit to increase the versatility of the machine.
Sakai originally introduced the SV520 and 520DF models, both powered by Isuzu 4BG1T diesel engines with a rated output of 83.3kW at 2,100rpm at last year's Bauma Show.
Combining simplicity with some clever technology, the Sakai manufacturer says the SV520 roller has a compactive force that reaches target density in a lesser number of passes to achieve better compaction uniformity. On top of this, Sakai's new Eco compaction mode (ECM) is said to reduce fuel consumption by up to 20 percent while maintaining compactive performance.
South Auckland contractor B&T Earthmoving along with retaining wall and pile foundation company Polespecs and environmental resource company Waste Management Ltd are recent converts to the popular Sakai SV520DF model. B&T Earthmoving owner, Trevor Smith, didn't think twice when it came to adding another roller to his fleet. "For me, it was a no-brainer. Sakai has a sound brand name and its reputation for manufacturing reliable equipment is well known. The Sakai SV52DF's low vibration is a real bonus and the fact that it really punches the metal down was another good reason for going with this particular model. In addition to that, AB Equipment is really good to work with," Trevor says.
B&T Earthmoving will use the SV520 primarily for earth compaction but because the ease in which the padfoot shell can be removed, it is likely that the equipment will get equal time on the road.
With the Sakai SV520 series, operator comfort and safety is paramount. The durable dual rubber isolation system between the drum and operator deck reduces noise levels to as low as 87dB (A) allowing the driver to be more focused and productive.
Sakai was founded in Japan in May 1918 for the manufacture and repair of diesel locomotives and their engines.
Since then, the company has evolved and grown to an annual production of more than 4000 vibratory compactors per year, the largest production volume in the world for these products.
Through AB Equipment, customers can access a wide variety of Sakai compaction equipment to suit any construction application. Popular among the range is the SW652 seven-tonne double smooth drum vibratory roller, the SW502 four-tonne double smooth drum vibratory roller, and the TW504 four-tonne combination vibratory roller.
Vibratory dynamic force typically increases the compacting force up to six times the actual static weight of the drum assembly. Like shaking up a box of corn flakes, this vibration rapidly moves the material particles, reduces the air voids between them, and increases the material contact points. Vibratory and oscillating rollers help to rearrange the material particles at the same time for a denser fit.
Unlike static rollers that depend on the weight of the machine to generate the forces required to compact materials, Sakai vibratory and oscillating rollers introduce dynamic forces that help to generate a high compaction effect with far less effort and cost.
AB Equipment has been distributing Sakai Rollers throughout its 19-strong New Zealand branch network for more than 27 years. For further information, call 0800 30 30 90 for the location of your nearest nationwide AB Equipment office or visit abequipment.co.nz.
Keep up to date in the industry by signing up to Deals on Wheels' free newsletter or liking us on Facebook.