Test: Oliver work boots
---
Auckland contractor Brook Harland reports on a recently-released model of Oliver-branded work boots he was asked to try out
When the Ed messages you and reckons he has the perfect product for you to try out, it's not just good looks he's after. Apparently, bigger tare weight and someone that is hard on gear to give this product the kick test was what he had in mind.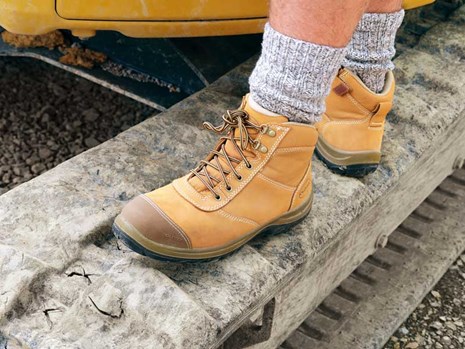 Living in boots for 12-odd hours a day, I'm all about comfort, and being a big guy, my feet love that concept, too. Having owned a few pairs of Oliver boots among other well-known brands in the past, it's fair to say I was happy to see the Ed pull the buffed wheat-coloured boots out of the 'Oliver' box. That's when I knew he had something good for me to put to the test.
After 132 years of calling themselves bootmakers, it's plain to see they know what they're doing. Not being a huge fan of lace-up boots as I'm always in and out of them, this pair of wheat, lace-up, zip-sided ankle boot changed my thinking.
Having the ability to unzip your boots off with the big chunky durable side-zip makes life almost as easy as owning a pair of slip-on boots, which I've been wearing up until now.
But these also come with the added support us bigger-boned contractor blokes need for walking over uneven terrain on-site (especially after having my fair share of ankle injuries in the past), so I definitely feel well supported with the side zipper boot.
With more ankle support than your average slip-on, these boots seem super light on your feet (that is, until I got a foot of mud stuck to the bottom of them), which makes for an easy day walking around site.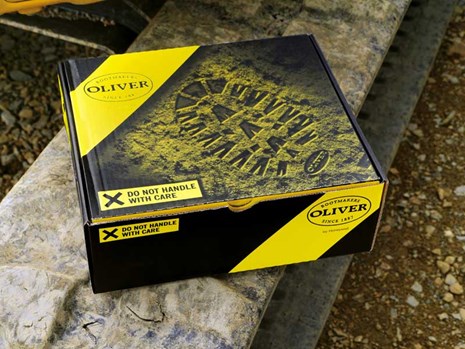 The inner sole isn't the softest experience I have had, but they are certainly designed for you to wear for hours on end without even thinking about removing them.
Being lace-ups with that easy in and out side zipper, they tick all the boxes for the big PC super sites that require laced boots as PPE. This saves having the old pair of lace-ups buried in the bottom of the toolbox for those unfortunate site visits.
With plenty of grip on the steel and rubber, jumping in and out of the digger is easy. The sole seems about the right consistency so they won't self-destruct on steel steps—which I've had in the past—but also are not too hard, making them slippery and, therefore, not grippy enough on surfaces that lead to situations like you ending up on your rear end in a pile of mud.
Having had these new boots on for around 20 minutes, the boys and I were boxing up for concrete on-site. Feeling like a pig in mud with new rubber on my feet, we were hammering down banging in pegs and letting rounds of nails off through the nail gun.
Having a moment of nil thinking, I put my shiny new boots against the peg to hold it from the displacement and it was only after the second shot that I realised the boys were running with longer nails.
Long story short, I'm glad the Ed gave me boots with penetration-resistant soles; to my benefit, they're true to their word.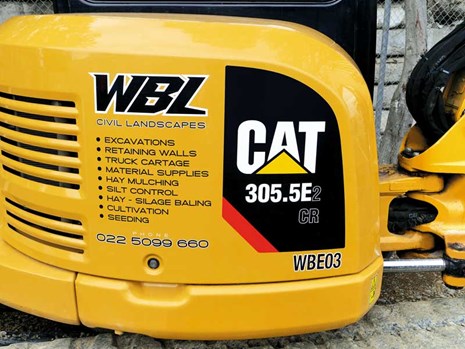 Being in the civil and earthmoving game, investing in good footwear to look after my trunks have always been a priority to me. When you're handing over a couple of hundred dollars, you expect a product to be top-notch and last the miles through mud, metal, and dust.
What length of time are we meant to get out of a pair of boots? Six months or six years? Does a leather boot even last 12 months in New Zealand's muddy, moist conditions?
I bet I could ask 50 different people and get 50 much-varied answers.Well, having had a great run out of my previous Olivers for comfort, durability, and work life, continuing the investment in my feet with such a great product seems like a no-brainer. Here's hoping they carry on producing great products as they've done in the past. 
Oliver specifications
| | |
| --- | --- |
| Make | Oliver |
| Model | 34662 |
| Colour | Wheat |
| Details | Lace-up ankle boot side zip |
For more details, visit oliver.com.au
Find construction equipment for sale in NZ
Oliver Boots competition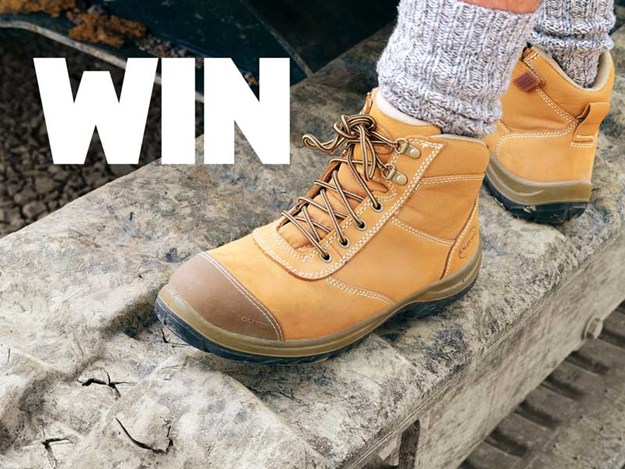 Take a look at the Oliver boots article on p72 (#314; on-sale date: 22 July 2019) that we had Auckland contractor Brook Harland test for us. He reckons they're pretty awesome and Oliver has kindly given a pair to give away.
To be in the draw to win, read Brook's article and tell us how many years they have called themselves bootmakers for?
Note: Competition prize may differ slightly to image shown.
The competition closes at 10am on 13 August 2019.
Keep up to date in the industry by signing up to Deals on Wheels' free newsletter or liking us on Facebook.