Test: Athena 850
---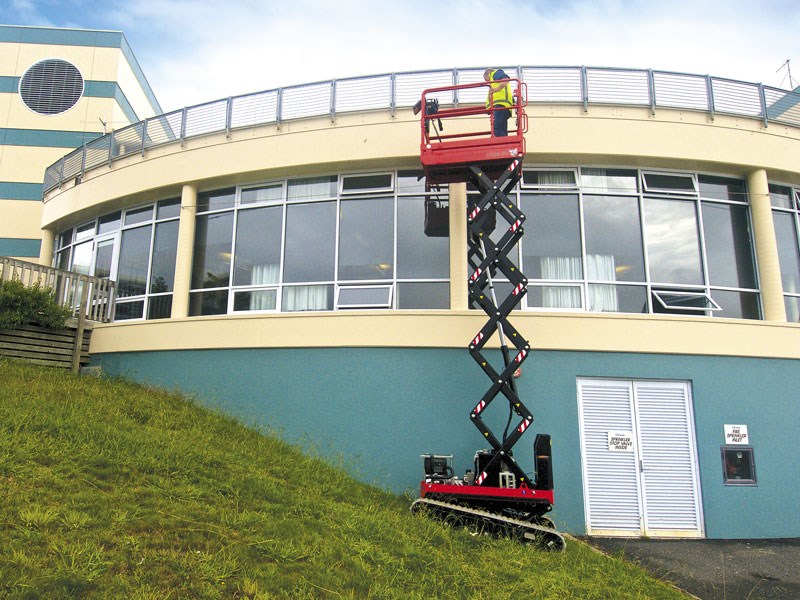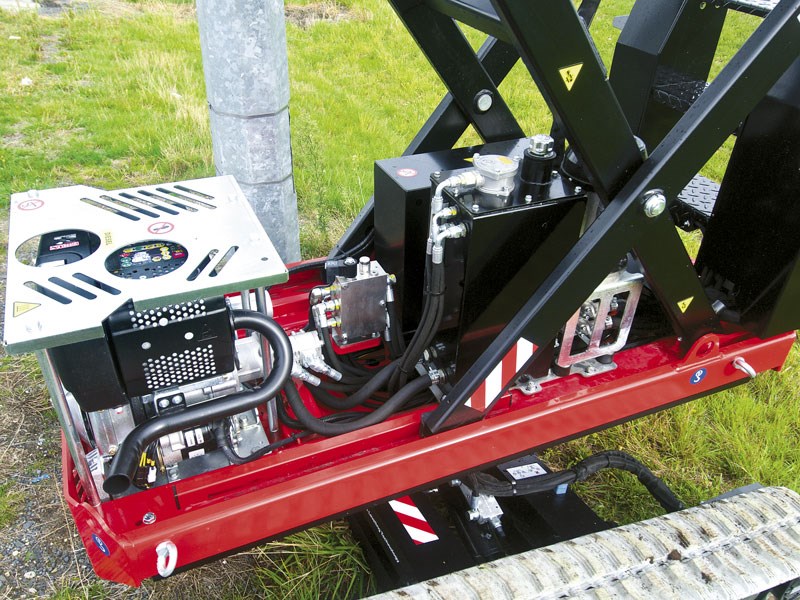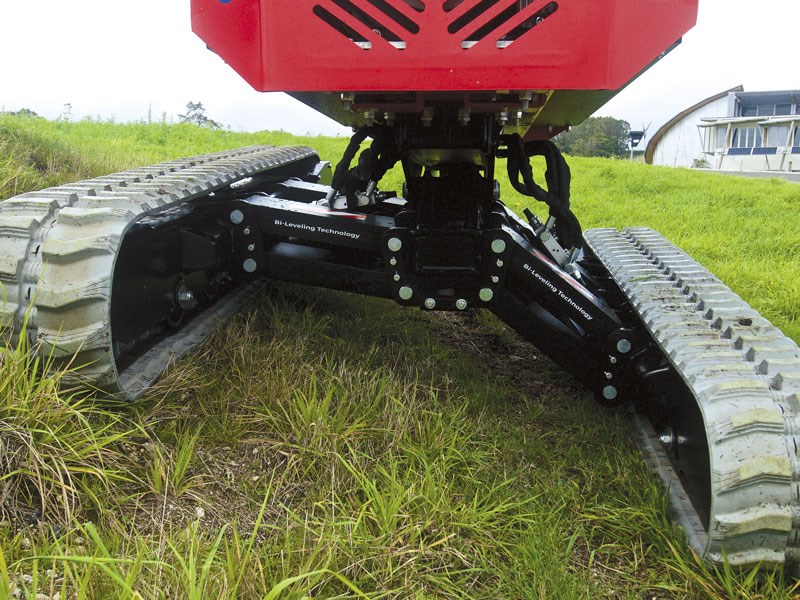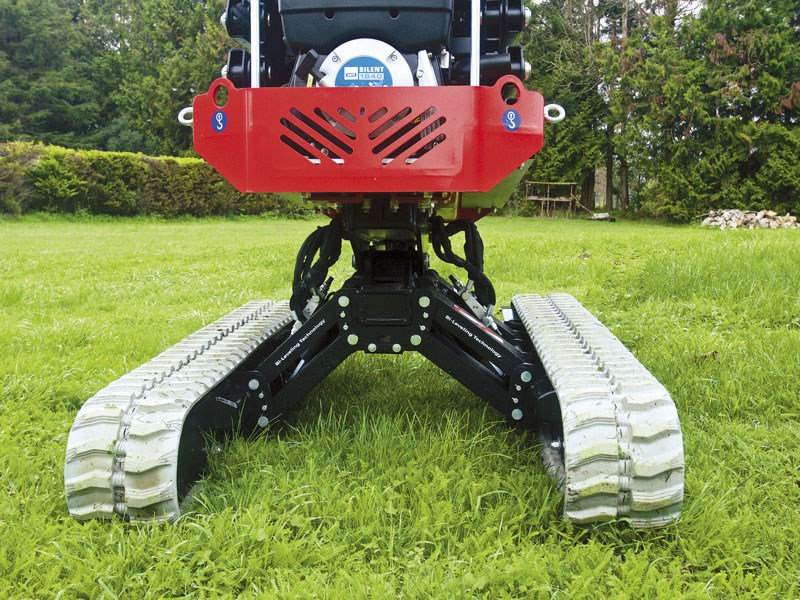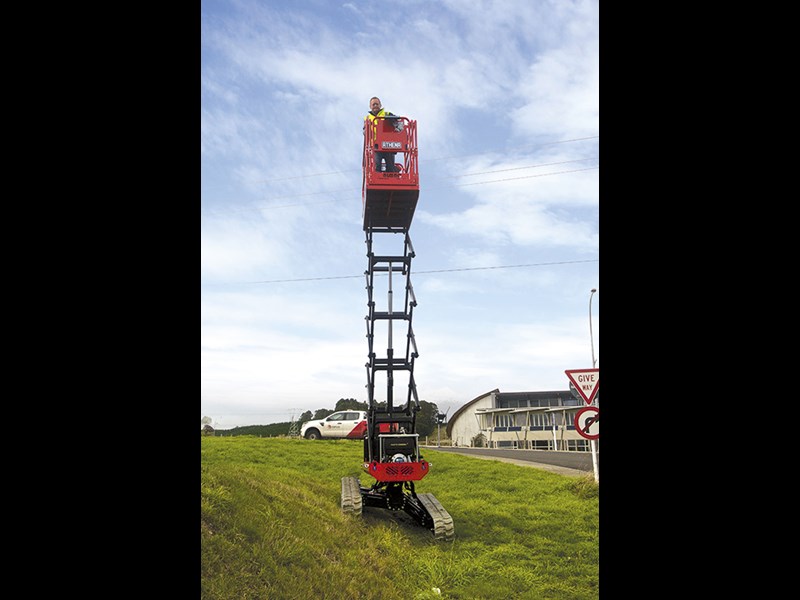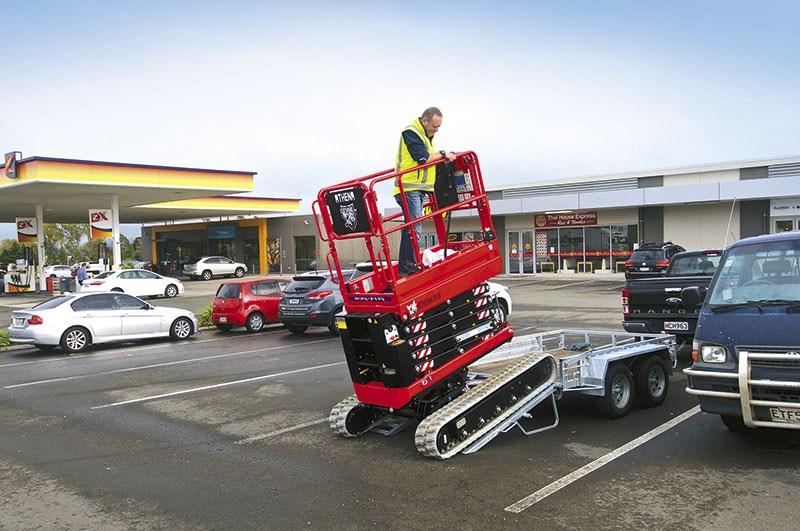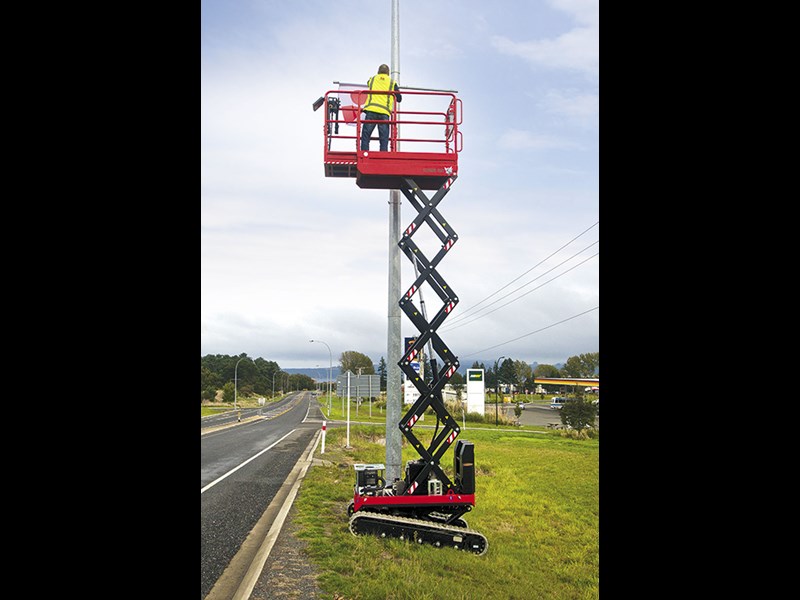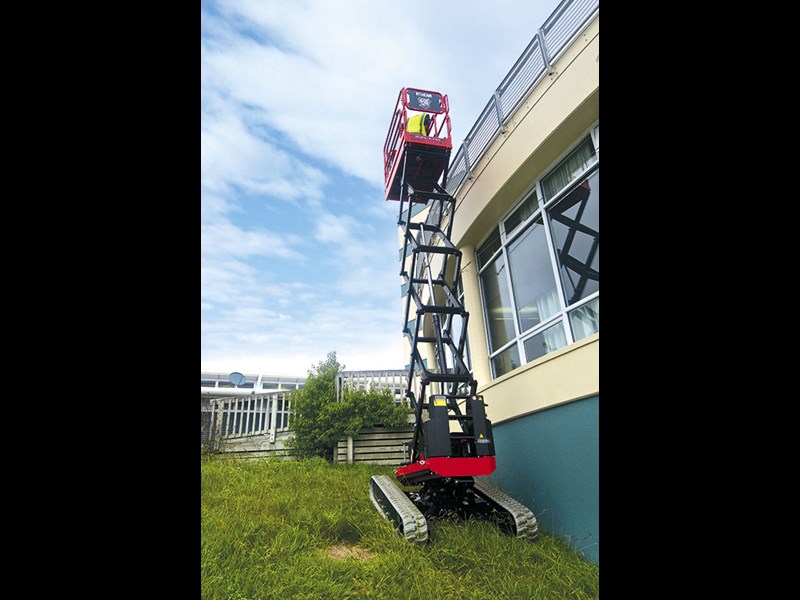 Athena scissor lifts are starting to make themselves known in the marketplace. The Ed went to find out why.
What's red, made in Italy, and not commonly seen in New Zealand? Athena scissor lifts, of course. And while they're not quite the right shade of Ferrari red most of us are familiar with, I am predicting they are going to get attention on Kiwi job sites.
New Zealand distributor John Selten of Tracked Access Equipment, says he originally got into the machines out of necessity.
"I am an arborist by trade and it was difficult finding access platforms that could handle the varying terrain we often work in," he says.
"Most platforms have wheels, and unless you are working on someone's driveway or other paved areas, they are pretty
much useless.
"Even the wheeled all-terrain models are limited in what they can do."
John says he knew a tracked elevating platform was one solution and went about finding something suitable. The search was intense but eventually, John settled on the Athena brand of bi-levelling scissor lifts, which ticked all the boxes.
"These units are tracked, meaning they can work virtually anywhere. Plus their self-levelling and safety systems make them ideal for hire companies. They won an Australian Hire Industry award for Best New Access Product for 2016, as well as one another prestigious international award, so you can see why we are so excited about them," John says.
The unit
The machine we have been tasked with testing is the Athena 850. Topping out at just over 2190kg, the unit, when supplied with its optional trailer package, just sneaks below the 2500kg mark, making it still legally able to be towed by many of the older utes that are popular with tradies.
The basket capacity of the Athena 850 is 250kg, so two operators can safely work at its maximum height of 7.9 metres, along with an array of hand tools without fear of over-stretching the machine.
The footprint is compact with the tracks being the longest point at 1940mm and 1500mm when at their widest. Closing the tracks in will shave off 200mm, allowing easier access through tight spots.
The whole machine will fold down to 1990mm in height, so it doesn't sit top heavy when transporting.
Power
There are a number of variants available, including a hybrid version. The one we tested was powered by a Hatz diesel engine, which must be quite economical to run. Like its brothers and sisters in the Athena range, this model also has an electric motor for operating indoors, or outdoors if required, and will work almost silently and pollution-free as long as 240-volt power is available.
An excellent feature is the power inverter, which allows power tools to be plugged directly into the basket itself and negates the requirement for extension cords. Of course, when the Athena 850 is operating on 240-volts, power tools can also be used in the basket.
Scissor lift
The lift itself is somewhat similar to most other scissor lifts, and this model can reach an impressive height of almost eight metres. The basket platform sits on small rollers and can be easily extended to provide additional space when working aloft.
Controls
As expected, work controls are situated both in the basket and on the side of the unit at ground level. Safety shut-off buttons are located within easy reach, along with a manual emergency lowering system should the machine lose power for any reason.
Another clever feature is the anti-crush zone. This provides a safe zone when the basket is being lowered by automatically stopping the basket at a predetermined height and allowing the operator to ensure the area below the basket is clear of objects before the scissor lift lowers into its final resting position.
Although the basket controls look a little complicated when viewed for the first time, they are actually easy to understand and quite intuitive when the machine is in use.
Self-levelling
So while what has been mentioned previously may seem common in other top-of-the-line scissor lifts, one obvious unique feature of the Athena brand is the tracked undercarriage and its self-levelling features.
This is what sets it apart from virtually everything else and is what will appeal to every person who has had to park up their wheeled scissor lift and resort to a ladder when the ground conditions have gotten too difficult.
Working in conjunction with the adjustable tracks, the rest of the undercarriage will also automatically raise or lower itself in accordance with the requirements of the job at hand, as the operator readies the machine for work.
The platform will also pitch forward or backwards (up to 20 degrees) and sideways (up to 15 degrees), so provided you're not working on the side of a cliff, it will always find its perfect level, safely and easily.
Fail-safe
Thanks to the numerous built-in fail-safe measures, the machine will automatically stop itself from rising any higher when its sensors detect it approaching an unsafe angle. It will also not allow itself to be driven with the basket at height if the ground contour changes by up to four degrees.
In use
As mentioned previously, the controls on the Athena 850 are fairly intuitive to use, and a brief safety and instructional tutorial by John had me confident in my abilities as well as the machine.
With those directions in mind, I proceeded to make my way from one side of the rural block where the machine had been transported to for testing.
Tracking the machine is not unlike using a regular tracked excavator. Two levers—or toggle switches in this case—had me tearing across the paddock as fast as the maximum speed of 2.2kph would allow.
Top speed is engaged by flicking a separate switch and in doing so will allow
the Athena 850 to track in a straight line. If any turning is required, it is done by using both toggle switches and at a slower operating speed.
Finding a suitable slope, I positioned the scissor lift facing downwards alongside a tall cabbage tree and adjusted the machine so the basket was sitting level. Once this was completed, I elevated the basket close to its full working height.
Fortunately, and probably thanks to my years of operating machinery, I can instinctively feel when a machine is sitting level. But for those less fortunate, the machine's clever gadgerty will do it for them, so there appears to be no chance of the machine ever operating outside its built-in safety margins. Also, it would have stopped tracking or elevating if I actually did something silly.
Sitting alongside the head of the tree, if required, I could have plugged an electric chainsaw in and the 1Kw inverter would have allowed me to prune and chop to my heart's desire. Not forgetting the extending ability of the basket, it's a flick of a knob and another metre or so of platform rolls out giving a larger platform to work from.
Once I was satisfied with the result there, I lowered the platform, and true to form, the Athena 850 paused at the anti-crush zone level before I re-engaged the lowering switch to allow it to settle into its final resting place, and then tracked off to tackle something else.
Verdict
After parking up the machine, John asked me to rate the machine out of 10. I had a quick chuckle to myself.
"10, of course," was my answer, and a rating I never give out lightly. Only a fool would think otherwise.
The Athena 850 and its sister models, if anything like this, are sure winners. The possibilities are virtually endless, with everyone from quarry maintenance crews to rural builders and heck even arborists, probably not even knowing they need one of these things until they try it out.
My suggestion is to book one in for a test drive, and I'm not saying that lightly either.
For complete specifications, check out our latest issue (#285)
To watch the video, click here
Keep up to date in the industry by signing up to Deals on Wheels' free newsletter or liking us on Facebook.