Caterpillar 140M review
---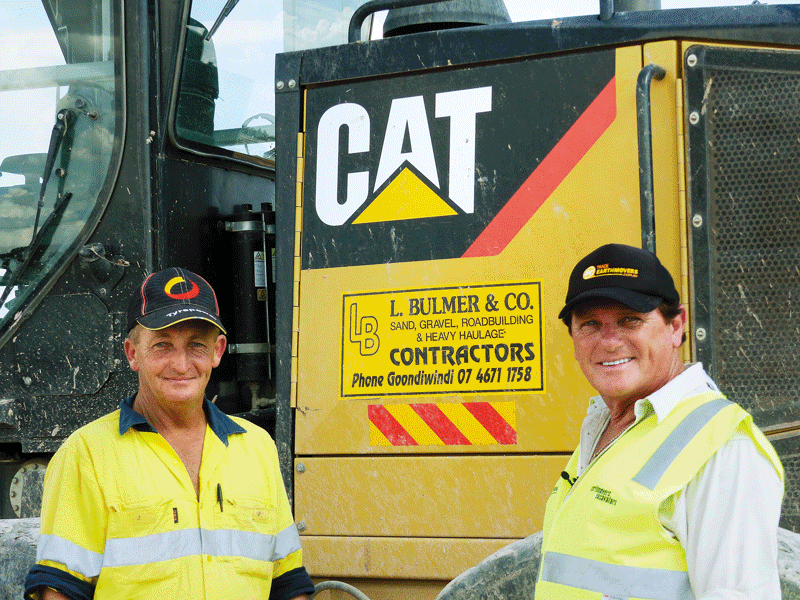 Russell Lambert and Ron Horner meeting for the first time in 15 years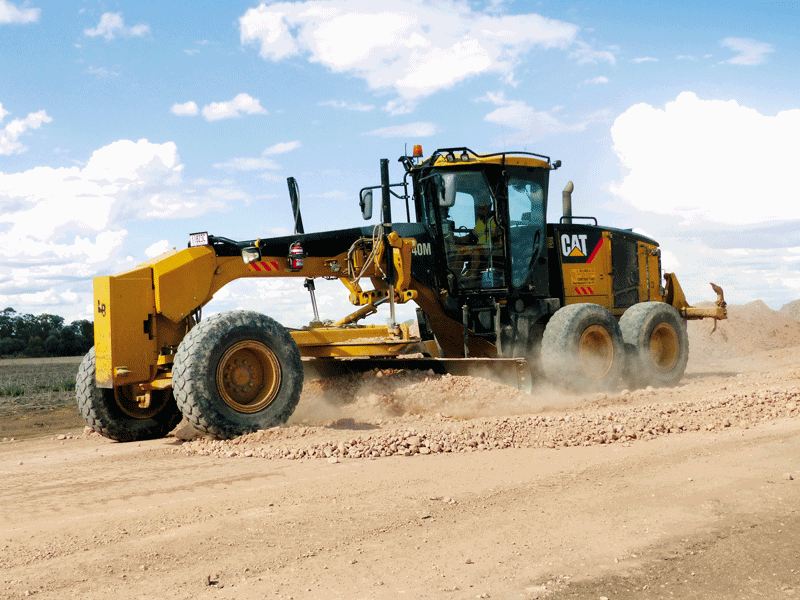 The grader has all-glass surrounds and unimpeded vision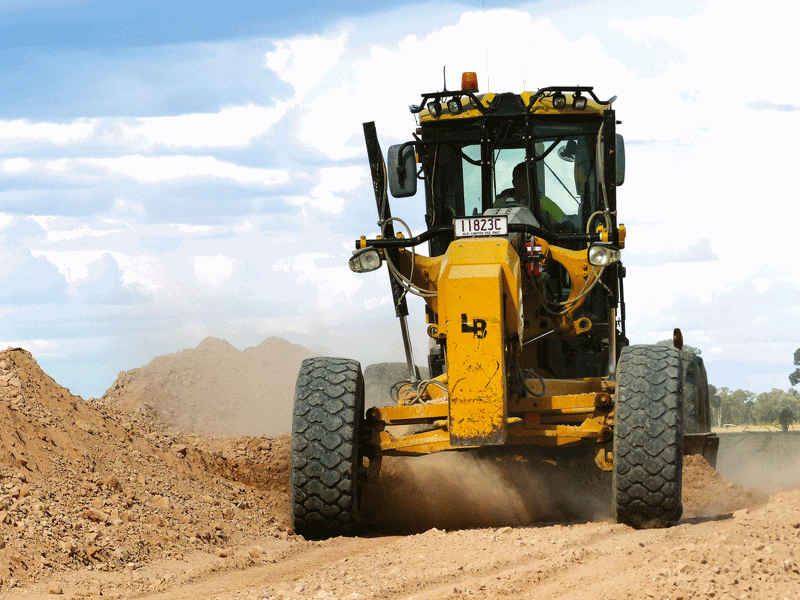 L Bulmer & Co's Cat 140M has 7000 hours on the clock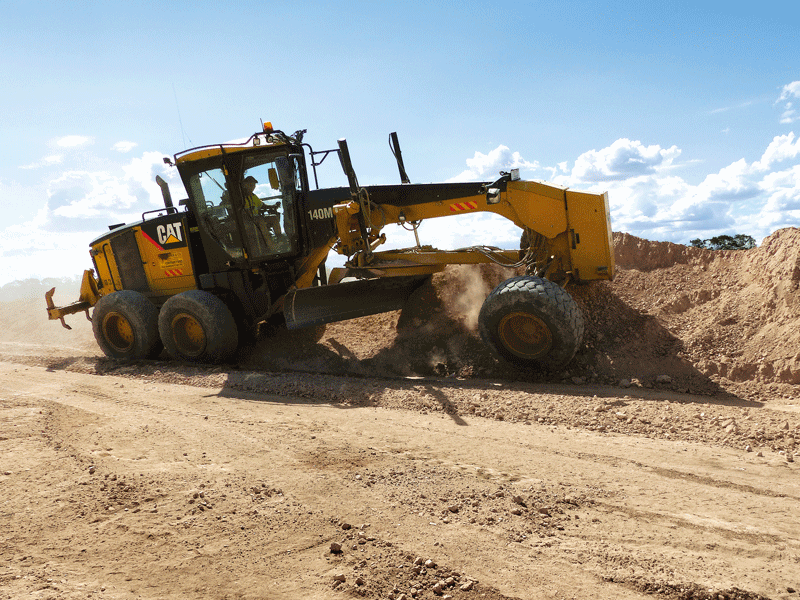 The Cat 140M motor grader handles uneven terrain with ease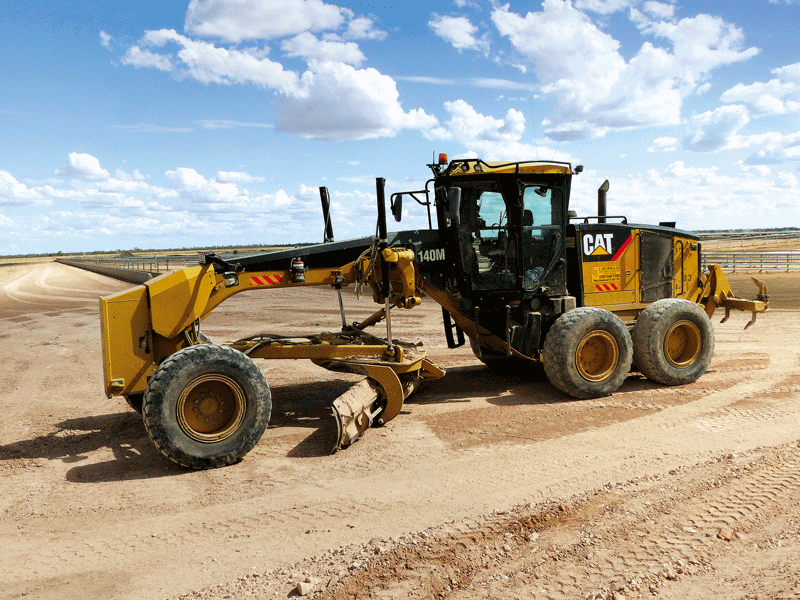 The Caterpillar 140M Grader in work mode on a cattle feed lot near Goondiwindi, Queensland

DOW checks out the Caterpillar 140M to see if it lives up to its reputation as one of the best in the business
I have told many young up-and-coming owner-operators/contractors that this industry will not make you an overnight success or a millionaire. The best you can hope to get out of it is a serious upgrading of your lifestyle, some more cash in your pocket than operating for someone, obtaining higher levels of self-esteem, and the meeting and making of lifelong friends along the way.
For me, it is a passion of earthmoving machinery (particularly excavators), interesting projects, interesting people, and the journey of life and the roads they have travelled to get to this point.
A couple of months ago, I got real lucky. I met and made a new friend in Col Bulmer from Goondiwindi in south-east Queensland. The other stroke of luck I had was that I met an old mate of mine who works for Col, namely Russell 'The Gun' Lambert.
Col Bulmer has his business set up in a fantastic location on the Newell Highway, just past the famous Gundy BP heading north.
He serves the local Goondiwindi region and surrounds, has his hand in a variety of earthmoving-related services by supplying road gravels, sand, and topsoil, and owns and runs several items of earthmoving gear that consists of a mix of makes and brands, including rollers, trucks, scrapers, loaders, excavators, and graders.
It's the latter comment that got me asking Col some questions and took us onto the subject of his Cat 140M motor grader. I asked Col if he had the Cat 140M accessible close by Goondiwindi way, knowing that out here, 200km is just "down the bloody road", and I just didn't have time available to pack three cut lunches and re-write my will just in case we didn't get back.
Now, most country blokes, when discussing directions and distance, will either draw a mud map or talk in 'long necks', hours, days , 'white letterboxes', bridges, T-Piece, "chuck a lefty" or similar terminology which, to the uninitiated, can be totally meaningless.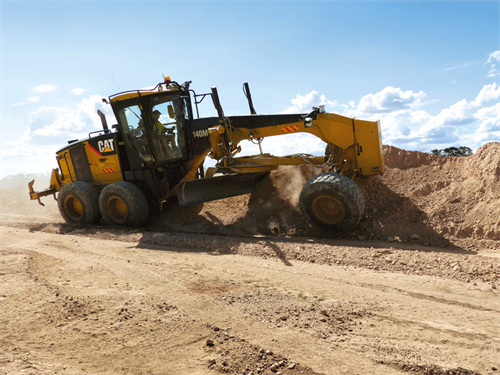 I eventually found the 140M many hours after I left Col's yard. It was tucked away on a roadworks project for a large cattle producer in the area, and with its work role almost complete, we had to act quickly to get a look over the machine.
The old mate of mine from another life, Russell Lambert, gave me a warm greeting. We engaged in some old stories—told with an element of truth in some parts—and we were back to work checking out the Cat 140M Grader.
Graders are to the construction industry what painters are to the building industry: they make most of the mistakes created by others simply disappear with a couple of strokes of the brush or blade. They are so versatile and effective in the roles for which they are designed, totally invaluable on any project, and I have yet to find a contractor who hasn't made money by owning one.
Just like excavators, you won't make money or reputation if you don't have the best operator going around to run your gear.
Russell, the operator, loves any type of well-maintained heavy earthmoving gear and claims, in his own words, that "this Cat 140M grader is the duck's guts".
Russell says that Caterpillar has taken the best out of an excavator and loader, incorporated them into the grader, and made a much more efficient, operator-friendly, and easier operation than you could imagine. After giving me the rundown on the two-lever, multi-control joy sticks, which these days have replaced any of the 'old-school' multi-levers previously used in most graders, I was ready to go.
In the cab
The first thing I realised when I sat in the operator's seat was the all-glass surrounds and unimpeded vision. This is paramount in making a grader operator's job either an easy one or not. 
The cab has the obligatory Cat gauges all laid out in front atop the centre pedestal console. The easy-to-read and understand icons, hand throttle (side) and decelerator—which is ideally located on the floor right side of pedestal column—all make this a tidy machine to operate.
It's all surprisingly smooth. Smooth controls, operator-friendly, plenty of good vision, and heaps of power.
In the cabin, the dash is all laid out to the side and front for the operator to gain a clear view, and once you get the feel of the joysticks and fingertip controls integrated into the joysticks, one can see the reference to a loader and excavator.
In this instance, common sense has prevailed and design engineers have certainly come of age with this one. The joystick controls replace levers and are a 'joy' to operate. Cat claim hand and arm movement is reduced by 78 percent, which helps reduce operator fatigue for better productivity. Rocker and control switches are in easy reach.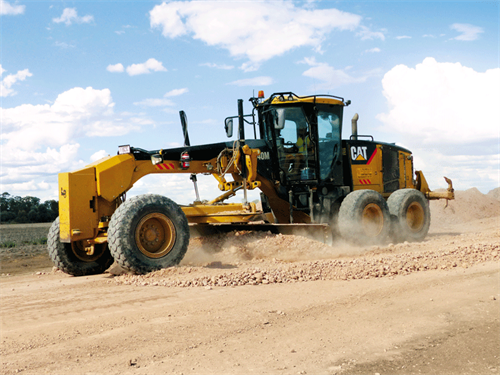 A standard Cat Comfort Series suspension seat is fully adjustable. Control pods can be adjusted electronically, so it is even easier to set up for an ideal operating position when several operators are used on the same machine. All the relevant gauges are smack bang in front of you and are easily identifiable and effectively placed.
Incorporated in the new style Grader is the 'grouping' of ground-level service points, laminated front window glass, optional LED lighting, ground-level electrical disconnect switch, ground-level emergency stops, and anti-glare paint, which eases night operation.
Russell claims that if you don't want anti-glare paint just don't wash it; always worked for him.
The quiet cabin houses an AM/FM Radio, CD and MP3, while Bluetooth technology pushes audio to new levels. There's also a brilliant heater, air-conditioning, and effective dust seals ensure the cabin is kept pressurised and free from 'rilling' dust.
On the job
The Cat 140M is powered by the safe Cat C7 ACERT turbo diesel engine pushing out 136kW (183hp) and weighs in at about 19 tonnes. It comes complete with a ROPS/FOPS Cabin, a 412-litre fuel tank, an-easy-to-maintain 12-inch blade, eight forward (47km/h) and six reverse (37km/h) direct drive PowerShift, and can turn in a radius of 7.6m.  
Good visibility in a grader is the key to precision working, and Cat has got it sorted here. Cat's design of the angled cab doors, tapered engine enclosure, and a sloped rear window make it easy to see the mouldboard and tyres with the rear-view camera giving the operator a clear view of all close work areas.
In the hydraulics department, Cat has dedicated left and right pumps to give you more precise hydraulic control and guarantees there is no hydraulic fade when using multiple blade and steering/travel functions. When you combine this with the standard hydrostatic (creep) mode, it means you can achieve a speed between 0 and 8km/h (0–5mph), which is ideal for precise finish work.
Another point to mention is Cat's steering compensation system, which enables a 'powered turn' by automatically adjusting the outside front tyre speed up to 50 percent faster than the inside tyre.
This gives the operator much improved control, reduces surface damage, and greatly reduces turning radius in poor conditions. At last, gone are the days of 12-point turns at the end of your gravelled-up road.
The bottom line
The 140M has been the beginning of the new era of Cat graders and the technological inroads in safety, production, operator comfort, ergonomic design, fuel efficiency, and vision has changed Graders for the better. This working class Cat 140M motor grader is a testament to that.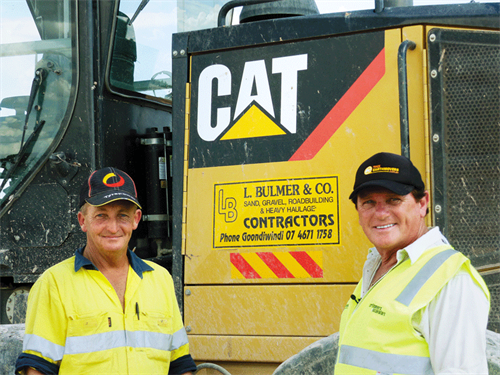 The finite control and patience required to successfully operate a final trim grader to the exact standards of today needs many things from the manufacturer, and Cat has succeeded in building one of the best.
If you consider the comfortable seating, great vision, the two joystick controls (which have totally eliminated the multiple hand controls from the earlier 140 models), good top speed through a tough PowerShift tranny, and the tried and true Cat engine, it is no surprise this model can make a novice grader operator feel quite comfortable. I can see why the Cat Graders are world leaders in the market.
Keep up to date in the industry by signing up to Deals on Wheels' free newsletter or liking us on Facebook.