Vintage Caterpillars move to Wanaka
---
Allan Dippie recently purchased a large collection of Vintage Caterpillar earthmoving machinery from Ben Gough and Gina Satterthwaite
Most of the collection was originally from Lindsay Willis' 'Caterpillar Experience' in Rotorua. Ben and Gina purchased the machines and associated equipment when the Caterpillar Experience closed in 2013. The collection was moved to the South Island where it has been carefully stored since then. 
With the recent announcement of the sale of Gough Group, Ben and Gina—who are grandchildren of Tracy Gough, one of the original founders of Gough & Hamer—were keen to see this collection stay together.
"The collection is uniquely Kiwi and reflects the contribution the Caterpillar brand and the Gough Group have made to the development of New Zealand infrastructure and farming," says Ben.
The collection will become an integral part of Allan's existing collection of vintage tractors and earthmoving equipment and will complement the large number of Caterpillar items already in the collection housed in a purpose-built facility in Wanaka.
At this stage, the collection will not be open for regular public viewing but will be available from time to time for organised group visits and community fundraising type activities.
The collection will also feature in future Wheels at Wanaka events. Allan is the general manager of Wheels at Wanaka; the inaugural event was held in 2019 and attracted vintage machinery enthusiasts from all over New Zealand as well as many international visitors.
The next event in 2021 promises to break all records for a show of this type, which is unique to New Zealand.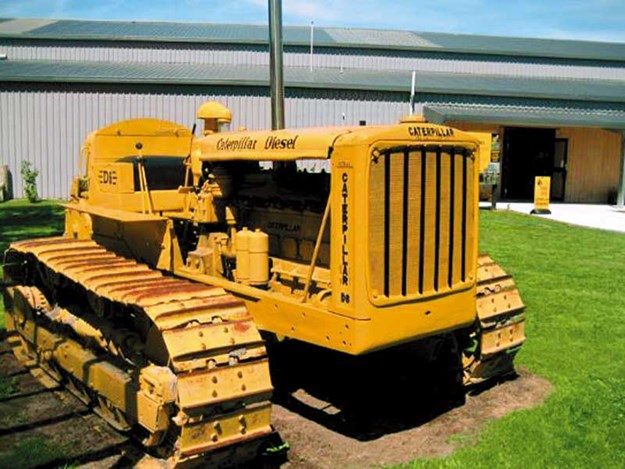 "We are pleased to be bringing this collection to Wanaka. There are many items in the collection that are approaching 100 years old and are very rare in the world today. Wanaka is an ideal inland dry climate for preserving and running vintage machinery," says Allan.
"Ben and Gina have done a great job of keeping this equipment together and are keeping in their ownership four significant little bulldozers for the family, which will also be proudly displayed as part of the collection. I think that is really special given the families long history with Caterpillar," Allan adds.
He emphasises the importance of Lindsay Willis in the preservation of these rare and impressive machines.
"Lindsay also needs special acknowledgment. It was his tireless efforts that saved and restored much of this collection."
Ben and Gina look forward to visiting the collection one day in Wanaka with their families. They note that the history of the machines is closely tied to their family history, so it is special to keep the collection in New Zealand.
Find construction machinery for sale in NZ
Keep up to date in the industry by signing up to Deals on Wheels' free newsletter or liking us on Facebook.