Porter Press Extra: Paul Jarvie Drainage & Landscapes
---
Airman's mini excavator range provides great performance for Paul Jarvie and his team on all manners of earthworks projects across the Hauraki Plans and beyond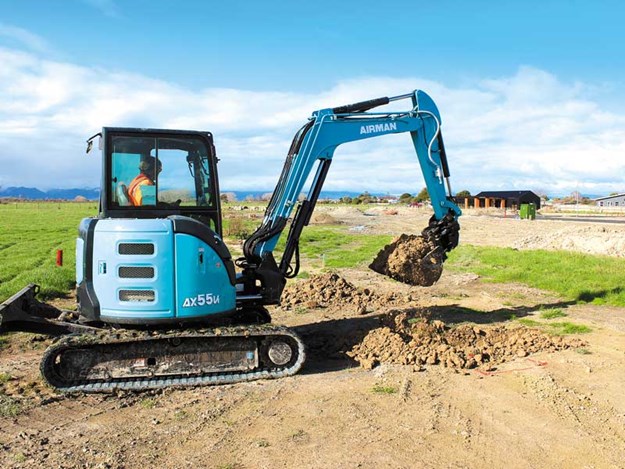 There's something to be said for the rapid growth of provincial New Zealand—and the desire for big city folk to escape the urban sprawl—that even here in sleepy Ngatea on the Hauraki Plains, a large subdivision is rapidly growing on its outskirts.
Paul Jarvie from Paul Jarvie Drainage & Landscapes is commencing groundworks for the next stage of this multi-dwelling development. He and his operator, Craig 'Fish' Fisher, are starting work in open fields alongside the sort of modern executive homes you find with increasing frequency at the edges of many Kiwi towns these days.
Paul reveals that, on the weekends, he's even noticed company cars with Auckland businesses advertised on the doors parked in the driveways of some already completed homes, suggesting the hour-long commute back to the City of Sails is no great stretch when a comfortable house on a decent parcel of land can be had.
"It's a pretty handy location really; you can be in Auckland or Hamilton or Tauranga pretty quickly, so I reckon there'll be more developments like this going up in the next few years," says Paul, who's based in Te Aroha but works all over the region.
In fact, Ngatea is pretty close to home for Paul when you consider he and his team routinely work in places as far afield as Colville, Whitianga, Hamilton, and Taupo.
"Porter Equipment has been there for me as long as I've been in business and wherever I've been working," says Paul.
"That goes for Airman machinery, too. Porter Equipment helped me import my first one 24 years ago and, through Porters, I've kept them on my fleet ever since. They're a bloody good wee machine."
All-round quality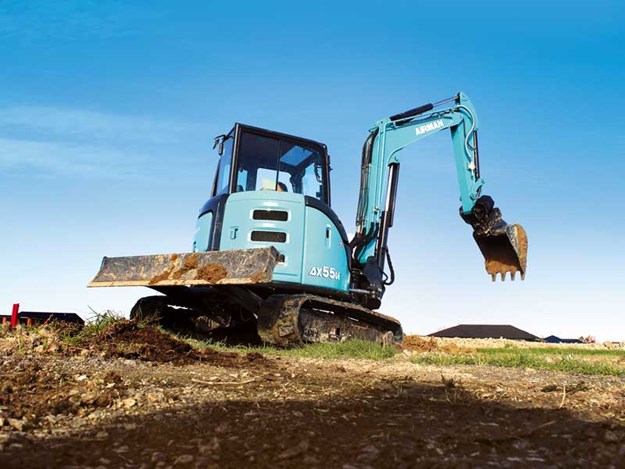 In addition to the 5.2-tonne Airman AX55UC-6A on-site the day we visited, Paul owns several other models from the Japanese manufacturer's range, including an Airman AX33UC-6A and an Airman AX38UC-6A. That first machine he imported all those years ago gave him 5000 hours of trouble-free service, too.
"They're easy to use and comfortable to sit in all day. They're not hard on your body; they're just a good all-round machine. I don't need anything bigger for what we do.​​
"They also have really good hydraulics: fast-flowing so you can stick anything on them.
We routinely attach rock breakers, drills, and grapples to them for the variety of work we do. We've even come up with a pretty cool rotary bucket for topsoil—something we've developed ourselves—and that works really well on the machines."
Because it isn't only the locations that are ever-changing for Paul and his team of nine, but the tasks too. The worksite was wide open the day we visited, but often Paul needs his excavators to track down the sides of buildings—and even inside buildings—and work in confined spots, which is where the smaller footprint of the Airman machines comes in handy.
"We recently built a bridge across some swampland, so we had to use the diggers on pressure mats so they wouldn't sink," he adds. "Some parts of the swamp were up to 40m deep, so you'd be saying bye-bye to your machine if you weren't careful. But these smaller diggers were perfect for that job.
"They were also very handy when we were replacing stormwater systems after the big floods here a couple of years ago; we built these 6m x 2m swamp pads that the machines just drove onto. You couldn't do that with anything bigger, regardless of however much extra horsepower you'd get into the bargain."
In addition to drainage work, Paul's team also handles landscaping projects, road building and maintenance, including Tui Road, the five-kilometre-long access road up to the broadcast tower on Mount Te Aroha, and other earthmoving jobs. "I'm even the local gravedigger!" he laughs.
The right hire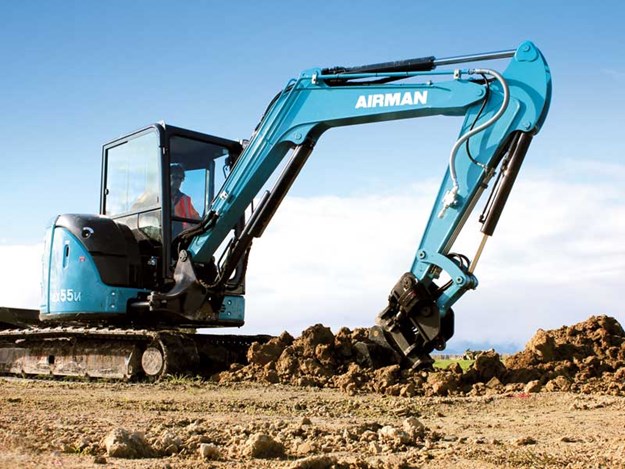 Regardless of the specific task at hand, Paul is adamant about one aspect of his business: "it's the operator that makes the machine".
"You need good staff around you. You need people who you trust, and you know will look after the gear, because it's a big investment.
But if you get the right guys, then the gear will be in safe hands and that means you're in a good spot. You know you're always ready to do the next job."
'Fish', who is operating the Airman AX55U-6A, has recently returned to work for Paul after a five-year gap elsewhere. Before that, Fish worked for Paul for many years.
Full range of solutions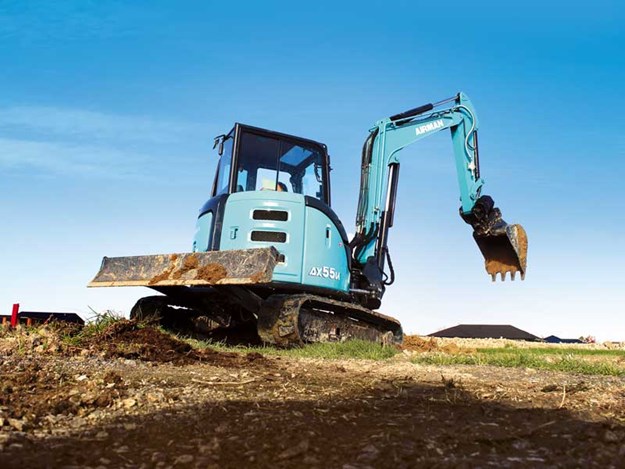 Having sound support from the machinery distributor is crucial too. Paul says that he considers taking a close look at the company that supports a particular machine to be part of the process of assessing whether that machine will be right for the job.
"You have to look at the dealer when you buy a machine and think how well are they going to be able to back me up if anything goes wrong with it? What sort of parts availability is there, and am I going to be waiting for a part to be airfreighted from Japan or Europe or wherever?
Because that kind of waiting could really stuff you," he says. "You know with Porters though that they have a massive stock of parts. They have everything there ready to go. I can call Steve Puddle from Porters and he'll help me out. He's a good bloke and they're a good outfit."
While the housing developments continue to grow in number—even out on the Hauraki Plains—Paul's smaller-scale machinery will remain capable of shifting dirt in big volume over the years ahead.
Find excavators for sale in NZ
Keep up to date in the industry by signing up to Deals on Wheels' free newsletter or liking us on Facebook.