Product feature: Volvo wheel loader
---
The Ed headed out to see the latest innovation in heavy soil compaction and one that could prove to be game-changing technology for equipment owners
You may recall that a little while back in DOW 308, we had a look at an innovative heavy compactor that well-known former contractor Allan Cameron had developed and sells to the heavy equipment market under the Pacific Compactor brand.
You may also remember that Allan's clever design allows the compactor to work faster and more efficiently, which in simplified terms means, it saves time and money. He backs this up with fuel statistics and contractor feedback.
Now, Allan, in association with Tony Wilson of Auckland-based Cameron Civil, has pushed the envelope further by producing a bolt-on/bolt-off compaction system suited for Volvo wheel loaders that allows an easy transition between the two modes of use and negates the need for a purpose-made compactor that gets parked up during the winter months.
"Compactors are a necessary evil in the earthmoving game but are expensive and used only for a relatively short period each year," says Allan. "This is where a system has been developed to allow Volvo wheel loader owners to transition between a compactor and wheel loader as work and weather allows."
Point of difference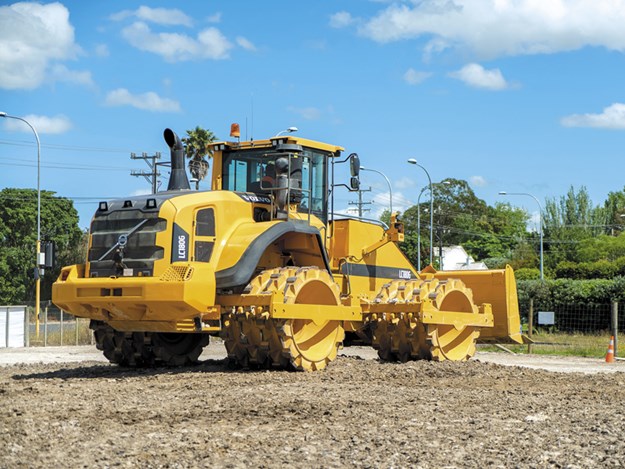 What has been developed is quite clever. Essentially, a shipping container is delivered that holds all the necessary parts to swap out to turn the wheel loader into a compactor, including the blade. The container also serves as a storeroom holding the parts that have been swapped out until they are ready to be reused again.
Tony says the process is relatively straightforward and it doesn't take long to turn a loader into a compactor. "We've taken it to another level where, in conjunction with Volvo, we've created what you could call a high performance compactor," says Tony.
Going along with the fuel economy and operator comfort commonly associated with Volvo equipment, there are also other practical reasons why the Swedish brand wheel loaders are the machine of choice for compactor work and this has to do with the drivetrain set-up or OptiShift as it's known.
Without going into too much detail, Optishift features a lock-up system, which is an advantage for compacting, as it reduces wear on the transmission. "You can't throw a set of compaction wheels on any wheel loader and expect it to last, so this is where our research led us," he says.
"The Volvo machines also provides the level of comfort where an operator can exit the cab at the end of the day and not feel like they've had to strain their body," says Tony.
"In our business we want people who are happy and engaged with their work, so having a top brand machine allows us to do that," he says.
As mentioned a little earlier, fuel economy is another key consideration when running equipment and probably more so when it comes to running larger equipment.
"We're finding that the Volvo is giving us a substantial saving over compactors from other manufacturers," says Tony.
A lot of this, he says, can be attributed to their compaction system, especially in the area of the cleaner bars, which swing away from the drums when not required. Onto the compaction system itself, Tony describes it as a two pass process. "The rear wheels are placed in an offset position, so there are no missed areas when the machine does a forward and reverse pass," he says. "This means the operator doesn't have to go chasing those small un-compacted areas and allows them to focus on achieving the correct results quickly."
Other than the offsetting of the compaction drums, the actual design of the compaction wedges are significantly different to the commonly-used sheep's foot that has been used, since herds of sheep were rounded up and run around earth-filled sites.
"The first big design gain is the cleaning system, which as well as being more advanced than its competitors, is well proven, easy to inspect, easy to adjust, and fully floating, resulting in a huge reduction in drag and wear," says Allan. "Next is the different philosophy we have taken with the feet design.
Well gone are the days when you use a compactor to dry and mix the fill. Our feet are much larger and wider than other makes and incorporate self-cleaning plates and high pressure caps that adds efficiency."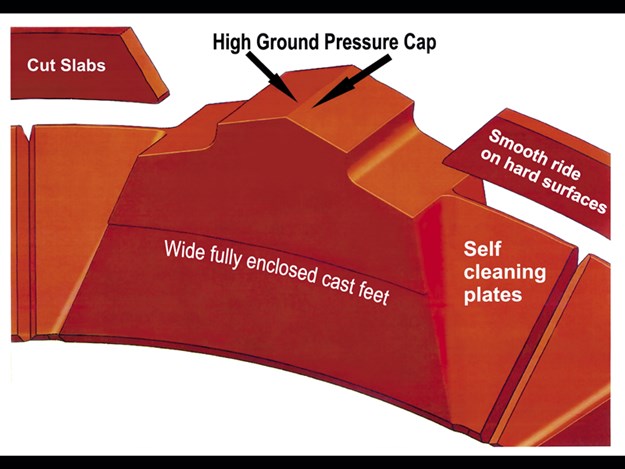 The weight distribution and design is so that every foot has equal efficiency with no clay build-up between the feet. "The feet compress with very little kick-up, consequently very low drag and wear," he says. "The result is that we can have one less row of feet on each drum, which is a 25% reduction in drag to start with. 
"All in all with the advanced design, there is clearly more than 40% reduction in drag."
"You don't need a brand-new loader. The one we have here had 16,000 hours on it and is perfectly fine for the role," says Tony.
"The efficiency of the package is all part of my company's carbon-neutral stance, but machines like this are just one part we can all play to move the industry forward."
For more information, contact Tony Wilson on 021 923 182 or tony@cameroncivil.co.nz.
Watch Cameron Civil's Volvo wheel loader in action
Find more compactors for sale in NZ.
Keep up to date in the industry by signing up to Deals on Wheels' free newsletter or liking us on Facebook.