Porter Press Extra: Total Civil
---
With busy projects spread far and wide, Auckland-based Total Civil needs to have machinery on hand that's reliable and cost-effective to run
A combination of BOMAG compaction equipment and Hyundai crawler excavator muscle ensures every deadline is met.
The last four years have been impressively constructive for Total Civil's Stephen Thom. With a heap of experience in the civil contracting game, Stephen founded his company in 2015 and certainly hasn't looked back.
"We have a lot of work on the go, with job sites in Auckland's CBD and up at Warkworth being primary projects for us right now," says Stephen.
It's at Warkworth that I caught up with another member of the Total Civil team, supervisor and grader operator Ruhollah Dost, and the firm's latest acquisition, a BOMAG BW202 AD articulated tandem roller.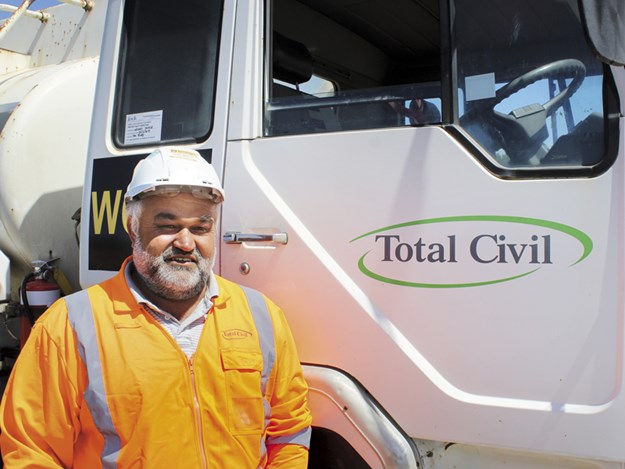 This isn't Total Civil's only machine from the German compaction technology leader though; nearby, on the same road extension project, sits a BOMAG BW213H single drum roller, while two smaller BOMAG BW138 AD-5s are also on the company's machine fleet, currently being utilised elsewhere."They are great machines and very comfortable to use," says Ruhollah."I also think they really make the job site safer because they have such good outward visibility."
Supplied by New Zealand distributor Porter Equipment, the BOMAG operator station is well regarded in the industry for its ergonomic attributes, especially its 'pillarless' cabin design, which allows the driver to see more of what's ahead and to the sides of the machine when it's on the move.
"It's a very clever set-up inside the cabin and the sliding seat means that you can see everything when in reverse as well," continues Ruhollah. Company owner Stephen says that he has always been impressed with BOMAG's product quality and the extensiveness of the model range.
"They really are beautifully engineered machines; really well-built and reliable. They're not a high-maintenance machine at all, but they still come with a lot of impressive technology onboard. "BOMAG gets the simple stuff right, like the spray system, which allows the operator to deploy water onto the drum. It's those little features that are really useful day-to-day. But these machines also have a lot of innovative features, too.
"The tandem roller has a clever compaction monitor system, which gives you a real-time indication of what's happening under the drums, so you don't over-compact the material or make unrequired passes. That's very useful technology for our guys to have at their disposal."
BOMAG compaction equipment also features ECOMODE, which controls the machine's engine in relation to load in order to provide the exact level of grunt required for the job.
Rather than continually running the engine at full speed to reach the required vibration frequency, the frequency is maintained at a constant level by infinitely adjusting the machine's hydraulic components.
This keeps the overall system within the optimum power range and fuel consumption is reduced without losing power and productivity. With fuel saving in mind, BOMAG's ECOSTOP system shuts the engine down after a defined period of time at idle speed. This helps to protect the machine, ensuring battery power and operating temperatures are better maintained and avoids unnecessary fuel consumption, which is better for the bottom line, too.
Stephen says that Porter Equipment's service offering is another reason he has stuck with BOMAG."Thanks to Porter's, you can basically get anything from the range; the availability of different machines is very good. Porters have people there that really know their stuff and they provide good advice, which is really valuable when you're researching what you need on the fleet.
They've helped me from the very start, and I know that one phone call will sort any machine issue I might have."In addition to Total Civil's fleet of BOMAG rollers, Stephen and his team also run a variety of Hyundai and Airman excavators; 10 in all, ranging from 6.5 to 23 tonnes and including a couple of new 14.5-tonne Hyundai R145CRD-9s.
"It's the same deal with Hyundai gear; I think they represent a quality product at a competitive overall cost of ownership, and with the Porter Equipment back-up, having those machines on hand is a no-brainer for me," says Stephen."We don't have a diesel mechanic on staff at this point, so I rely on Porter Equipment to perform all the servicing on our machines.
They're very reliable in that regard, too. We schedule any maintenance in and they're always there on the appointed day at the appointed time. "Obviously, we have multiple projects on the go, so we don't want any unnecessary downtime and Porters understands this."With the busy summer construction season now in full swing, Total Civil looks to be totally covered.
Find more rollers for sale in NZ
Keep up to date in the industry by signing up to Deals on Wheels' free newsletter or liking us on Facebook.