Product feature: Morbark industrial grinders
---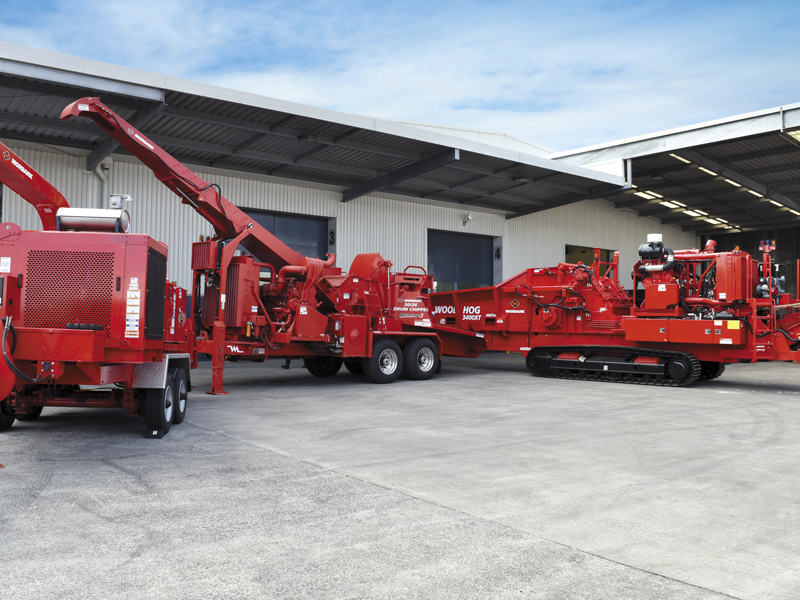 Commercial Outdoor Machinery have been the Morbark importers in New Zealand since 2015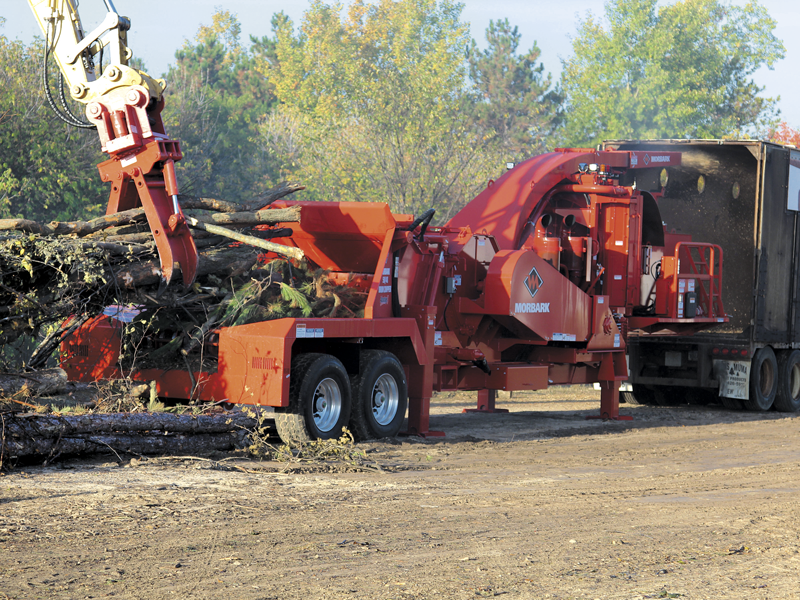 Morbark 50/48 Whole Tree Chipper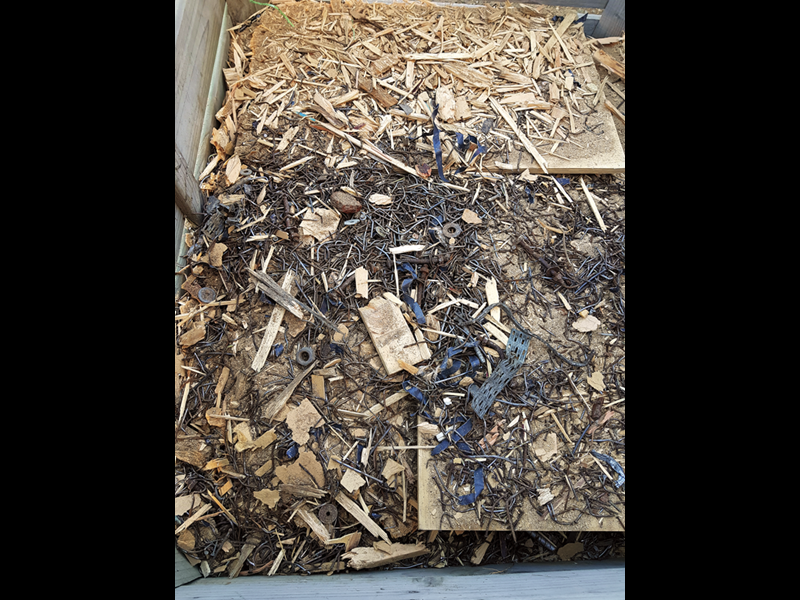 Metal from belt magnet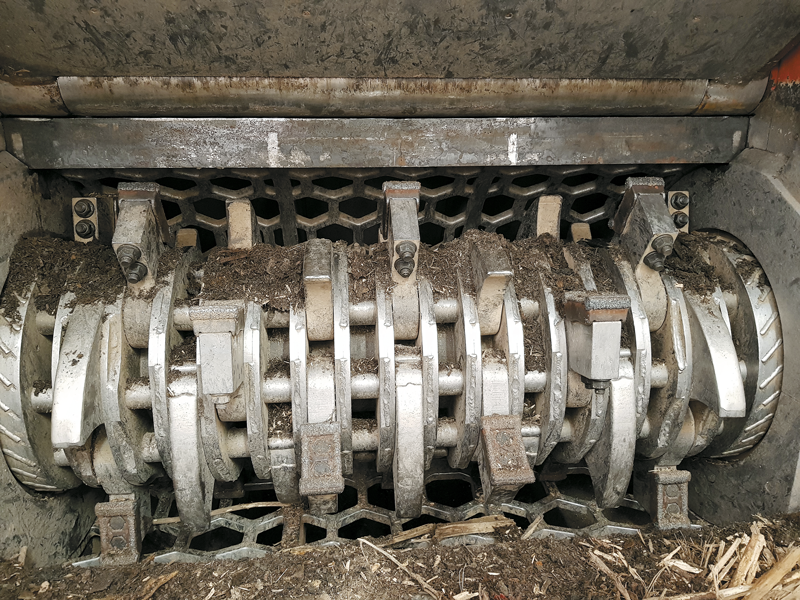 Cutter mill - different sized grates fitted and anvil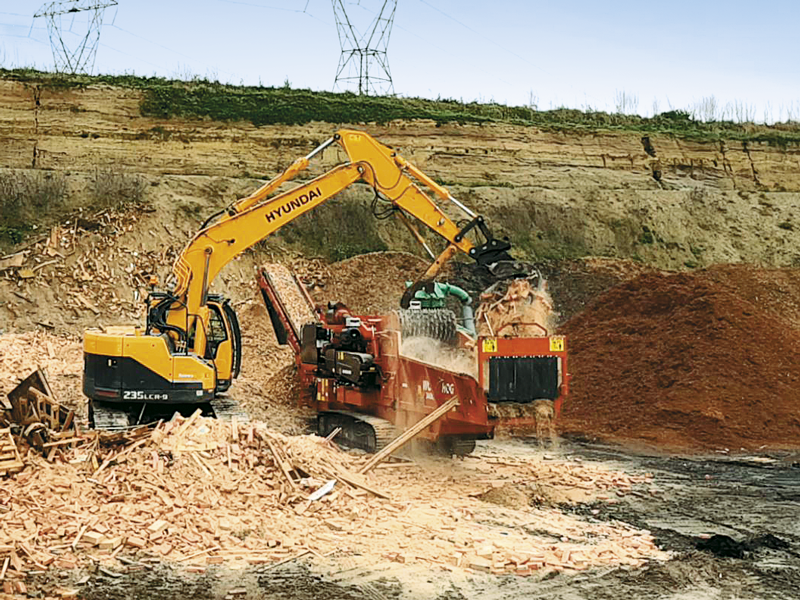 Wood Hog 3400XT processing building waste

Morbark offers a full line of Wood Hog horizontal grinders in a range of sizes, on tracks or tires, diesel or electric powered
Morbark has been exclusively imported by Commercial Outdoor Machinery in New Zealand since 2015, offering brush wood chippers, whole tree chippers, and the larger industrial grinders to end users.
Commercial Outdoor Machinery says their achievements have allowed them to also take on the additional agencies of Boxer mini skid steers and Rayco stump grinders. The company says it believes that Morbark is set apart from its competitors for 12 reasons:
World-class technical back-up
Commercial Outdoor Machinery has been awarded Gold Tier distributor status four years running and were the first Morbark dealer outside North America to achieve this, meeting the stringent list of criteria as annually audited by Morbark Inc. USA.
Large spare parts holding in New Zealand
When a customer has a breakdown, Commercial Outdoor Machinery says they can have the equipment back in action in the shortest time possible. There are a considerable number of Morbark wood chippers already operating in New Zealand along with brush chippers, whole tree chippers, right up to the largest industrial machines. The inventory on-hand is comprehensive to meet the range of offering.
Machines in stock here in New Zealand
Commercial Outdoor Machinery says they have invested considerable capital in stock—something some of their competitors don't do. This is a great cost, and then there's stock turn management considerations. Should a customer have a breakdown and the part isn't in stock, it can be 'robbed' from a stock machine to get the customer operating again, saving thousands of dollars in downtime.
Factory-trained and certified technicians
While this is expensive to achieve, Ken Johnston, general manager at Commercial Outdoor Machinery, says, "We see technical training is imperative in giving our team a competitive edge in the market. We can fix machines faster and more efficiently to reduce customer downtime."
Brand reputation
Morbark has a 60-year-long tradition of making quality machines known by many as the industry's best built and most reliable. This underpins their machinery's ability to hold their resale value.
MICS
The Morbark Integrated Control Systems automatically adjusts feed rates, monitors pressure, and feed-wheel position to maximise production and engine efficiency. Commercial Outdoor Machinery has New Zealand video footage of working wood hog horizontal grinders that will show the massive production output customers can achieve with the Morbark 3400XT Wood Hog.
Transport widths
Designed with export markets such as New Zealand in mind, the new generation of Morbark Industrial Wood Hog machines are available as narrow as 2.53 metres (8'4"), making them within the legal transport width in any country.
Torque limiter
This external and easily adjustable breakaway torque limiter helps protect the driveline and hammermill from catastrophic contaminant damage. This Morbark-patented feature is said to be the best on the market and can save users massive repair costs.
Engine and undercarriage options
While Commercial Outdoor Machinery says they chose the most expensive engine and undercarriage option across the range, they believe it's another key competitive advantage. They have seen customers choose cheaper options only to find that parts and service support fail them after a period of time.
Trade-ins
"Talk to us; we're happy to create a trade-in deal," says Ken. "Some offshore competitors will deliberately avoid this subject, but we will gladly assist you with matching the right machine for the application."
Lower running costs
Morbark machinery running costs can be a lot lower than other brands due to fewer moving parts, says Commercial Outdoor Machinery. Morbark's 60-year experience in this industry is to New Zealand buyer's advantage. Commercial Outdoor Machinery can provide detailed owning and operating cost reports.
Local knowledge and expertise
"With years of New Zealand experience, Commercial Outdoor Machinery are keen to discuss your special application and see if there is something in the Morbark range that suits. We will discuss your requirements and can possibly arrange a demonstration before you purchase," says Ken.
"We are excited to land another Morbark industrial grinder and are taking the 3400XT Wood Hog on a demo tour around New Zealand in February. We're hosting two American experts from Morbark for the tour, so register your interest with me today." 
Watch the Morbark brush wood chippers in action
For more info, go to commercial-outdoormachinery.co.nz or emailkenj@commercialoutdoormachinery.co.nz or call 021 401 356.
Find more heavy machinery for sale in NZ.
Keep up to date in the industry by signing up to Deals on Wheels' free newsletter or liking us on Facebook.