Porter Press Extra: Giles Civil
---
Porter Equipment-supplied machinery of a small-to-medium nature has ensured this contracting firm gets through the hard yards with ease
Despite the relatively compact dimensions of its latest urban work site, Albany-headquartered contractor Giles Civil has managed to fit a fair bit of Porter Equipment-supplied heavy machinery behind the project fencing.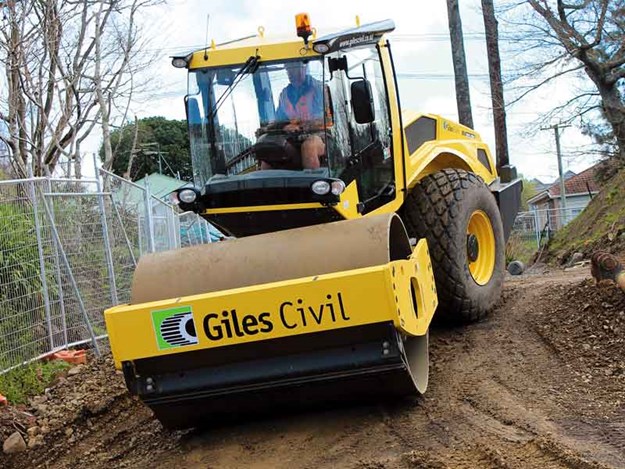 This high-density development in the Auckland suburb of Mount Albert is bread-and-butter stuff for the company of 12 staff, which has been around for nearly two decades. Large-scale housing developments and other residential work takes them all over the Greater Auckland region.
This particular multi-stage project has seen them on-site since January of this year, with other recent projects spreading the Giles Civil team as far and wide as Hillsborough and Snell's Beach. Another job in Devonport kicks off for their busy crew soon.
Porter benefits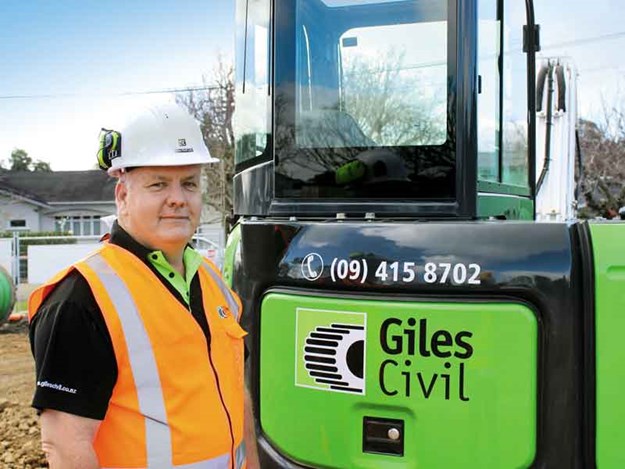 Co-director Joe Coombe says that small and medium gear that still packs a punch is vital to getting the work done.
"We've been Porter Equipment customers for 12 years now and run a mix of gear supplied through them. They've always looked after us and sales representative Paul Gorrie, in particular, is always available for advice or support," he says.
More than the machinery itself, Paul's advice also extended to attachments for the particular project Giles Civil is working on at present.
"Porters sold us a rock breaker at the start of this job and it has been invaluable," operations supervisor Jarrod Marwood says. "We've done hours and hours of rock breaking here because of all the sub-surface volcanic rock present in this part of Auckland. It's been really tough going, but the rock breaker has got through the task well."
State-of-the-art equipment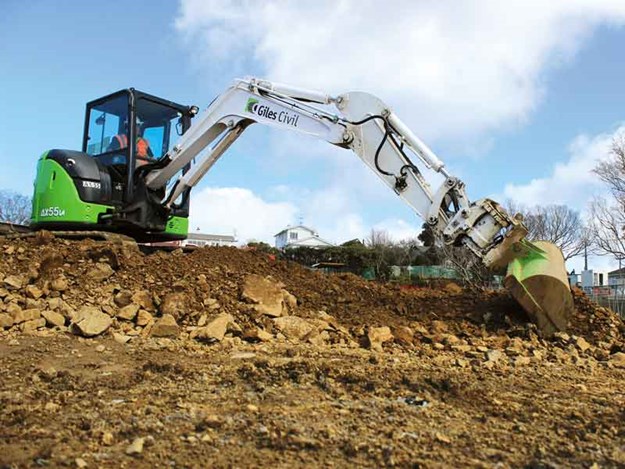 Giles Civil runs a mix of Hyundai and Airman excavators. Painted in uniform Giles Civil green and white, among the gear hard at work around the site is a 14-tonne Hyundai R145CR-9, which has racked up around 7000 hours.
"It's been faultless, though—a very reliable machine and a good workhorse to have on-hand," he says. A more recent arrival is Giles Civil's 5.2-tonne Airman AX55UC-6A, which replaces a 3.5-tonne Airman Joe says completed an impressive 8000 hours of service for the contractor.
"Eight thousand hours for a small machine like the 3.5-tonner is actually pretty impressive; it was a very usable digger, but we decided to replace it with a larger model, just to future-proof the fleet for larger-scale operations," he says.
Jarrod says another aspect to running compact Airman excavators is that they can be transported using the company's six-wheeler. Giles Civil uses a third-party transport operator for its bigger Hyundai gear. And speaking of bigger, another new-comer to the fleet is a BOMAG BW213-DH single drum roller.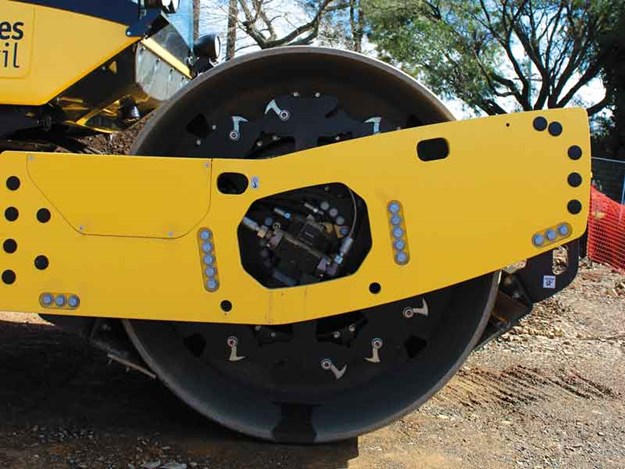 "The BOMAG made its mark as soon as it got here," continues Jarrod. "It's such an impressive climber thanks to its dual pump drive set-up; it has a ton of power and just smooths out or compacts whatever we need it to without any dramas. We've also got a padfoot sleeve for the drum, which takes it from 13 tonnes up to about 15 tonnes.
"The cab is modern and offers up heaps of outward visibility and it's pretty quiet, too, which is important when you're surrounded by houses like we are here."
BOMAG's economical technology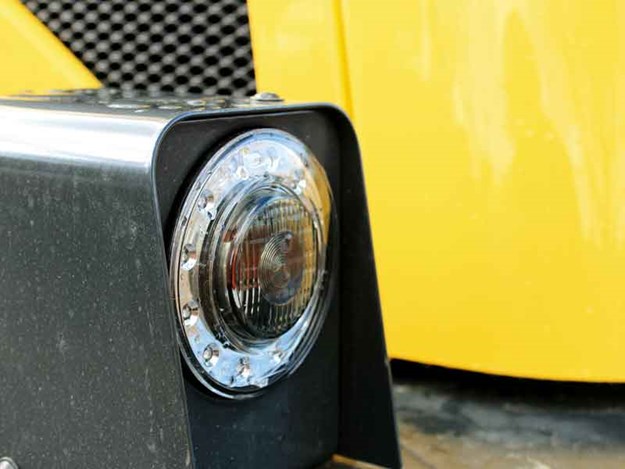 Jarrod says the machine's ECO Mode function saves fuel and produces less noise. With optional ECOSTOP technology, the BOMAG's engine is shut down automatically after a defined period in idle speed, reducing fuel consumption and wear. In fact, the boffins at the BOMAG factory in Boppard, Germany, reckon ECO Mode saves the average contractor around 30% fuel burn.
Beyond simple running costs, the BOMAG BW213-DH offers more efficient compaction, too, thanks to BOMAG's Terrameter system, which gives entities such as Giles Civil control over their compaction regime, offering up accurate compaction values between one and 10, depending on how firm the ground underneath the machine is as a pass is completed.
"This has been absolutely invaluable," Joe says. "For the brown rock we've been utilising on this site, the BOMAG system value of five-to-six is the sweet spot. This helps us save time and means we're not overpassing unnecessarily, which helps us work more efficiently. It's very clever technology.
"We're a relatively small company but it'd be fair to say we're in demand, so we need to be as productive as possible. New technology in machines that we're ordering these days through Porter Equipment certainly helps us achieve our project goals." 
Keep up to date in the industry by signing up to Deals on Wheels' free newsletter or liking us on Facebook.