Porter Press Extra: Power & Earth
---
When it came to investing in an excavator, Power & Earth decided to buy a brand-new Hyundai R201LC-9 instead of an older second-hand machine
Power & Earth managing director Brent Osborne's decision to purchase a new Hyundai R210LC-9 excavator was primarily because of the no-nonsense service from the machine's distributor.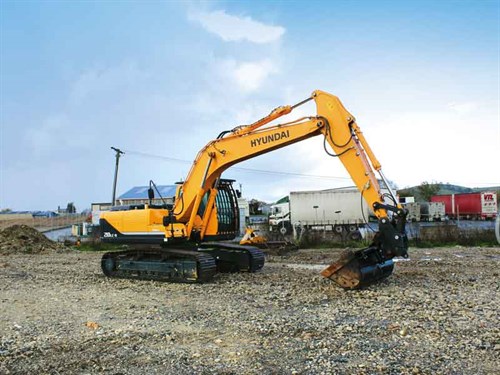 Not normally in the market for excavator equipment, Brent still knows a thing or two about
big machines. Based in Morrinsville in the Waikato, he heads one of the country's preeminent agricultural plant lease and hire businesses.
Providing predominantly agricultural gear to clients all over the country, Power & Earth has been in business for 21 years now. With seven staff on the team, Brent specialises in both short- and long-term seasonal lease and hire of custom spec machinery and implements.
Second-hand vs brand new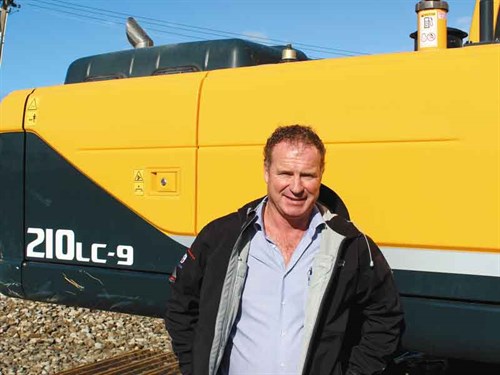 It's a busy entity with the need for plenty of yard space. The company's current portfolio of gear includes around a hundred agricultural tractors, as well as scrapers, discs, harrows, and trailers. A good machine is a machine that's out with a client, says Brent, but there is always new plant arriving, too. And yard storage is always vital.
Over the next couple of years, Brent plans to develop an existing piece of land into Power & Earth's new headquarters.
That's where his new Hyundai R210LC-9 comes into play. While it would have been simple enough to get a second-hand digger in to perform the ongoing earthworks that will be needed ahead of the workshop build, Brent wanted better back-up than a used machine would give him.
"I initially looked at the second-hand market for low-hours machines. The excavator we've purchased is primarily going to be used in-house to help construct our new depot," he says.
"But when I started researching the costs of a second-hand machine that'd fit the bill for what we want, the bang-for-buck aspect just didn't add up. Then I started looking at brand-new machines as a comparison exercise and the Hyundai immediately made sense."
Porter connection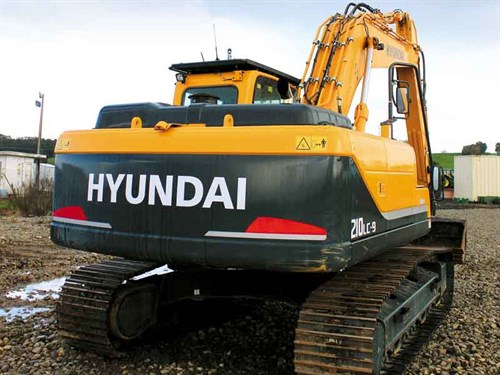 Brent says that more than the benefit of having a new machine on-site, backed by the usual warranty programme and servicing schedule, he appreciated the straightforward way in which the Hyundai's distributor, Porter Equipment, made the purchase come to fruition.
"I buy a lot of heavy-duty equipment, and there can often be a lot of back and forth when it comes to negotiating a good deal. But with Porter Equipment, you're talking to a sales representative that'll make that decision there and then. I want to buy a machine; they want to sell one; we negotiate a good price and then we can get on with our core business.
The nature of that process makes sense to me, but you'd be surprised how often it isn't as simple as that."
While an older machine might have been landed for less, Brent would have had to compromise on vital aspects of the digger, such as the standard on-board technology, safety equipment, and digging power.
Reliable and efficient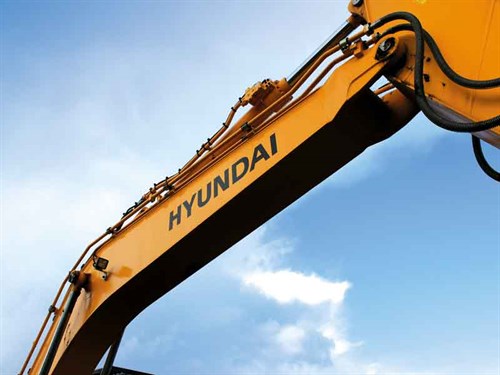 A popular through-line in the Hyundai crawler excavator range, the 22-tonne Hyundai R210LC-9 features a 6.7-litre turbo-diesel engine with the absolute latest in the trusted manufacturer's full-authority electronic control systems.
While Brent's machine won't be putting in consistently huge hours, Hyundai has still benchmarked its excavator performance in the harshest, most demanding environments,
including non-stop mining operations, to ensure reliable performance.
And when work gets underway on Power & Earth's new 25,000 square foot depot, the Hyundai R210LC-9 will operate more efficiently than an older machine. Hyundai's combination of improved airflow and evenly dispersed fuel will result in increased power, improved transient response and reduced fuel consumption.
Brent's machine currently has around 200 hours on it, with its first scheduled service having recently been completed.
"The aftersales support that Porter Equipment provides is another key factor in why I decided to go for a new machine through them," Brent says.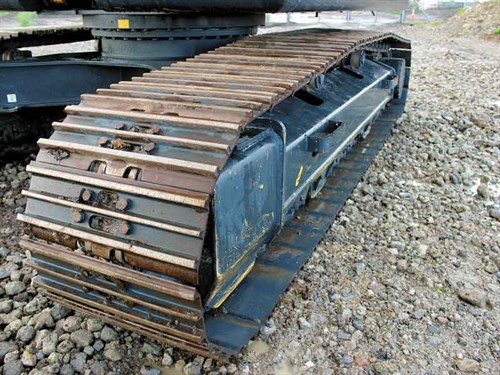 "The response from their service team was excellent, which I think is pretty typical of their general attitude towards their clients. I reckon the Porter Equipment guys want to see people using their machines because they believe in the worth of them.
"They're not going to stand in your way when you want to buy a good machine. With the
Hyundai, I feel I got a good deal on a good addition to my fleet."
Keep up to date in the industry by signing up to Deals on Wheels' free newsletter or liking us on Facebook.