Cover Story: Robur Attachments
---
Northland-based Robur Attachments is creating a stir in the industry with their innovative couplers and attachments
When selecting a name for his attachment business a few years ago, the Kerikeri-based ex-heavy diesel engineer Clem Simpkin had to consult the history books, eventually settling on the name Robur—the Latin meaning for 'strength' and incidentally where the English word 'robust' originates.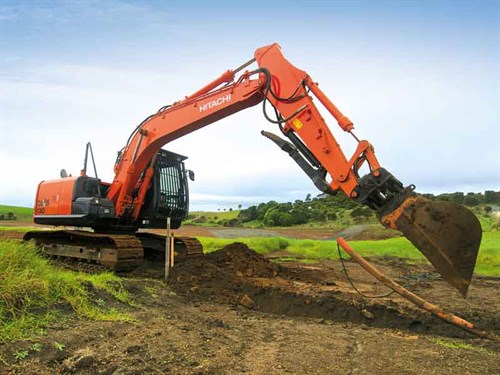 Clem established Robur Attachments after realising he needed stronger excavator attachments for his fleet at Ace Rental (his first business), and it wasn't long before things stepped up a gear with Robur Attachments providing products to a growing customer base, thanks to their team of skilled tradespeople and designers.
Learning on the job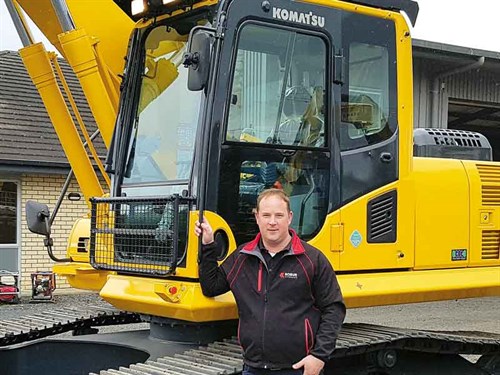 The earlier lessons Clem learnt when working on job sites servicing machinery and then fitting out and repairing his not-so-insubstantial fleet of hire machinery, provided the practical on-the-site learnings that probably not many attachment and equipment manufacturers have ever experienced first-hand.
"I picked up all this stuff after many years of being in the excavator industry and of the many frustrations earthmovers had to deal with constantly, such as lightly constructed buckets, bent cutting edges, buckets cracking, and premature wear, not to mention long lead times," Clem says.
Key elements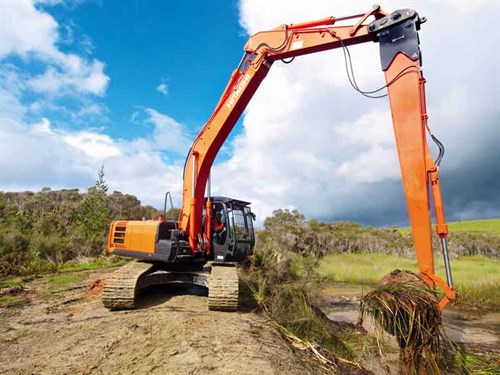 When Clem decided to kick Robur Attachments into gear, there were three key elements he wanted to deliver to the marketplace: simple, tough, fast.
This meant that Robur Attachments would go back to basics and design products with less moving parts that required minimal maintenance (simple), the attachments would be designed to last as long as the machine using them and for New Zealand conditions (tough), and getting customers what they want when they need it (fast).
"I had a guy from the South Island phone me up the other day and order a vibrating ripper," Clem says.
"The guy on the phone then asks about another attachment we produce, and he said to throw that in with the order. We had those serviced, packed, and out of here by the end of the day. I'm told he was using it a couple of days later."
So it seems fair to assume that when selecting a name that represents all things strong, Clem wasn't going to make and supply anything less than ideal for his intended market.
One other card Clem had up his sleeve was his Ace Rental fleet, and it was here that Robur was able to test products and tweak designs that are intended to last as long as the machine powering them.
"Once we had our designs correct, we put them out to hire and monitored each product to ensure they were ideal for purpose," Clem says.
"We also wanted to ensure our availability of spare parts were adequate, so we could provide ongoing support to our customers and our equipment trials were important to this process."
Now, all these years later, Robur Attachments is a serious player in the New Zealand and South Pacific attachment market, producing products such as the Maxi Reach boom extender; tilting attachments such as Tilt Bucket, Tilt Coupler, Power Tilt, and Multi-Grab Buckets; and a host of other products suited to the construction and forestry markets.
Maxbrio Vibro Ripper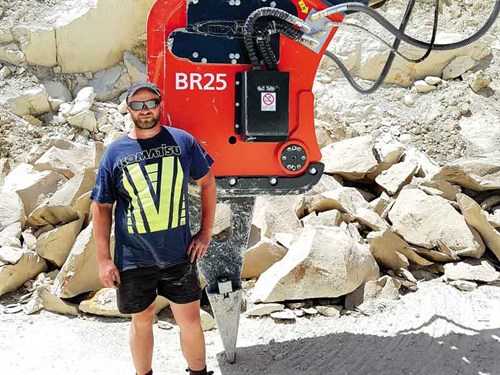 Robur's latest claim to fame is the Maxbrio Vibro Ripper, which can be loosely compared to a hybrid of a rock breaker and ripper but so much more if you are in the quarrying and construction industries.
"We added these to our artillery about 18 months ago, and they are just amazing pieces of kit, with owners always giving me positive feedback about them. Every construction company should have one," Clem says.
"We're the leading attachment hire company in New Zealand. Vibro rippers are also part of our fleet, so customers have the option of hiring or buying."
Robur Attachments will have a stand at National Agricultural Fieldays® in June, where visitors can see a full range of attachments.
Customer relations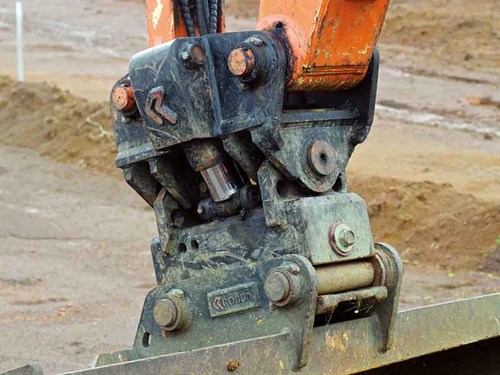 Having premises just down the road from Robur Attachments has meant JSB Construction Ltd has been occasionally called upon to test out new designs and their input has been crucial to providing fit-for-purpose products to Kiwi contractors.
"Our work is primarily around earthmoving for forestry roading, but with staffing levels at around 70 personnel, we can often be seen on a lot of other work such as subdivisions," company director Brad Lupi says.
Along with his brother Scott 'Chuck' and father Kerry, the family business runs two quarries with around 20 trucks and 30-something excavators, from a head office based out of Kerikeri and servicing the entire Northland region.
"We've been using Robur Attachments for a long time. In fact, we may have been one of Clem's first customers," Brad says. "What I like about Robur is that they do what they say, and if there ever is an issue, there is no argument and they stand by their word."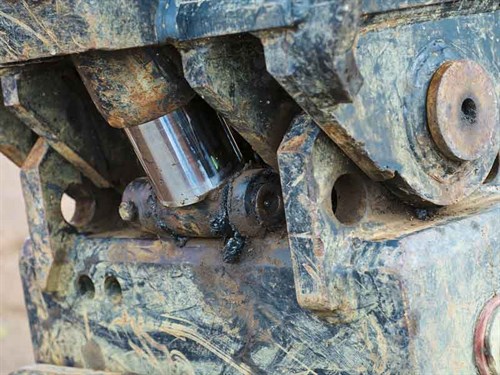 JSB has fitted a Robur tilt-coupler, weed bucket, and two-finger thumb to a Hitachi Zaxis130 excavator with the same set-up on two other similar-sized machines.
Stopping for a brief talk at a subdivision north of Kerikeri, operator Kenny Bayer explains: "They're solid, quick, and strong.Some good thought has gone into Robur's products, and the tilt-coupler is a good example. For instance, where they have positioned the ram grease nipples—out of the way so they don't get knocked off.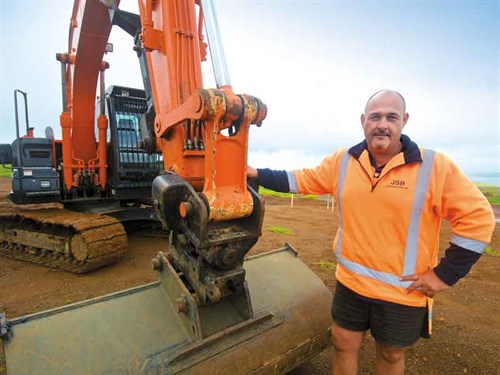 "I also like how the hoses are protected so nothing can get damaged, which is how we need it, especially when we're working on bush sites."
Brad adds: "We're particularly impressed with the strength of the gear, and I guess part of that comes down to the feedback we have provided Robur over the years so they can continually be able to improve their products.
"For us, it's all about relationships, and with Clem and the team at Robur, we know that we have a good one."
For more details, visit robur.co.nz.
Win a Robur tilt-coupler for a 12-tonne excavator
You have the chance to win an awesome Robur tilt-hitch for a 12-tonne excavator that is worth a sizeable chunk of money. The last date to enter the competition is 17 July, so make sure you enter the competition soon!
Keep up to date in the industry by signing up to Deals on Wheels' free newsletter or liking us on Facebook.