Warwick Rhodes Contractors invest in four Hydrema 912ES
---
Warwick Rhodes Contractors Ltd—commonly known as Rhodes for Roads—has recently invested in a fleet of four Hydrema 912ES
Living in a country such as New Zealand with varying terrain and weather conditions bring plenty of construction challenges.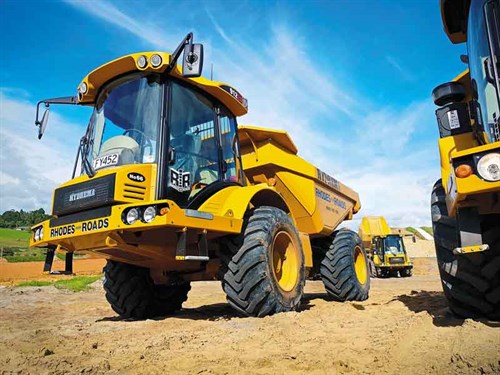 One such hurdle to overcome is keeping machinery running over soft and boggy soils, but NZAM, the local distributors of Hydrema, says the Danish designers of the marque have mastered the issue with their articulated Hydrema off-road dump trucks.
With large tyres and a light body, the dumpers make good time negotiating rough and boggy ground and this can be seen just north of Auckland on the Puhoi to Warkworth motorway, which is currently under construction.
Company director Warwick Rhodes says they are running an expanding fleet of Hydrema 912ES dumpers to haul dirt and rubble around the construction site, of what will eventually be 18.5km of a new highway.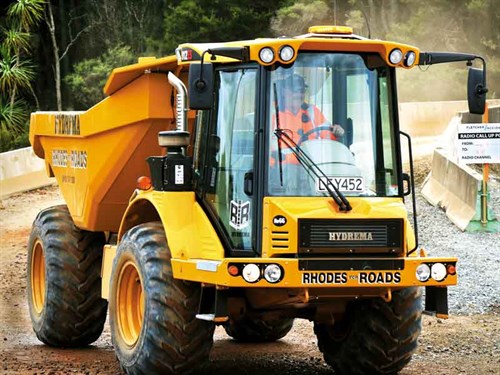 According to the manufacturers, Hydremas are designed to be ideal solutions for where sensitive ground conditions require the lowest possible ground pressure.
Warwick says the weight distribution is ideal for conducting pre-load work on the mats, which is difficult to achieve with heavier dumpers. "Hydremas are not here to do the job of 40-tonne dumpers," Warwick says.
He adds that each machine can shift up to 900 tonnes a day and the Hydremas are often the last machines to be parked in bad weather. Due to their high efficiency and weight distribution, the machines are invaluable to the Rhodes for Roads team.
One of Warwick's drivers says, "I love the versatility of the Hydremas. They handle the haulroads well and are great on soft materials such as sandy and peaty areas."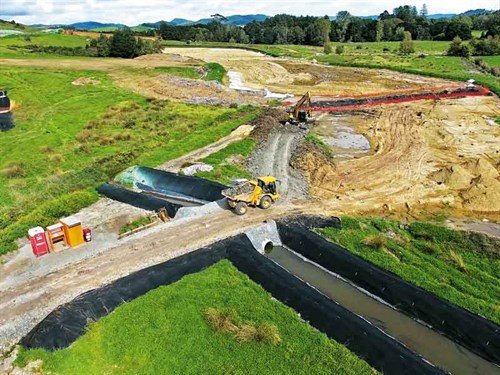 NZAM reports Warwick is happy with his choice of Hydrema and says he cannot get enough of their versatility.
For more details, call 0800 000 465 or visit nzammachinery.co.nz.
Keep up to date in the industry by signing up to Deals on Wheels' free newsletter or liking us on Facebook.