Toroidal-Tilt Coupler from Calibre Attachments
---
The Toroidal-Tilt Coupler from Calibre Attachments is the first curved ram tilt-hitch
Since its debut, Calibre Attachments says there has been much talk about their Toroidal-Tilt Coupler, which has taken the industry by storm. Praised for its innovative curved ram technology, the company says the award-winning Toroidal-Tilt is the first of its kind in the world and a complete step up from the existing tilting hitches on the market.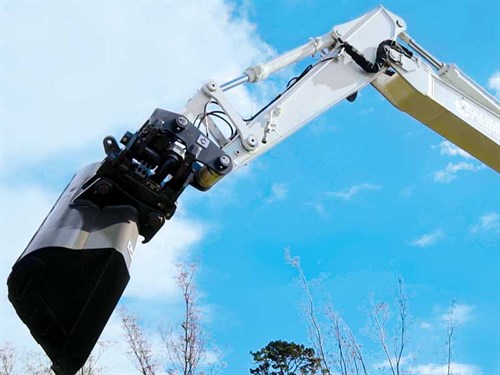 The Toroidal-Tilt Coupler is powered by a new patented circular hydraulic ram system developed by Calibre, which has been designed to improve maintenance, serviceability, and performance—all while reducing fuel consumption.
Alongside a number of technologically advanced features, the Toroidal-Tilt incorporates a one-step connection, which double locks and is compliant beyond the latest Australasian safety regulations.
Toroidal-Tilt's point of difference
Compared to the ram and actuator tilts currently on the market, the Toroidal-Tilt holds the compactness and flexibility of a mechanical actuator tilt as well as the strength and robustness of a hydraulic tilt, with fewer moving parts and easier serviceability.
Compact and flexibile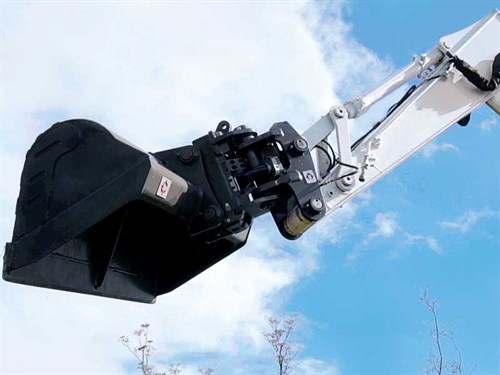 One of the noticeable downsides of a straight ram style tilt-hitch is the large rams, which stick out of the sides. They are bulky and are sometimes not ideal for working in confined spaces. The Toroidal-Tilt design is more compact, making it easier to work in situations where a narrow configuration is essential.
Serviceability and cost of maintenance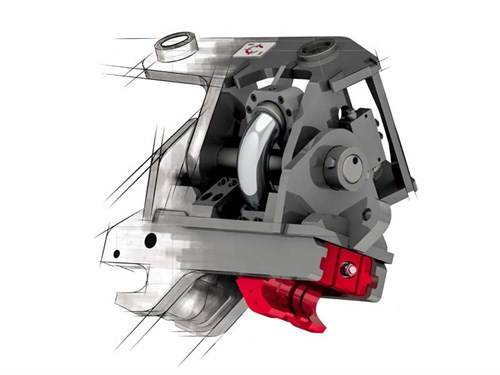 The negative with an actuator style tilt being mechanical is that they can be more complex and expensive to maintain and repair. Servicing of an actuator tilt is timely, as the mechanism requires removal or servicing by a specialist in a workshop.
On the other hand, the Toroidal-Tilt can be serviced on-site on the machine. Since the Toroidal-Tilt has less moving parts, there is a lower risk of breakdown. If a breakdown does occur, the Toroidal-Tilt can be serviced on-site at what Calibre says is a much lower cost than other tilting devices.
Furthermore, the coupler has been manufactured to handle extremely demanding work far beyond the limitations of ram and actuator tilting devices. 
For more information, e-mail sales@calibre.equipment or visit calibre.equipment.
Keep up to date in the industry by signing up to Deals on Wheels' free newsletter or liking us on Facebook.