Profile: Alex Boon
---
With a Cat skid steer and 3D levelling technology from Sharpgrade, Alex Boon is a young contractor with a significant difference
Young Wellingtonian contractor Alex Boon is so sure of the path he wishes to take over the next few years in the industry, you'd be forgiven for thinking he must come from a long line of civil contractors—experience and ambition nurtured by generations before him.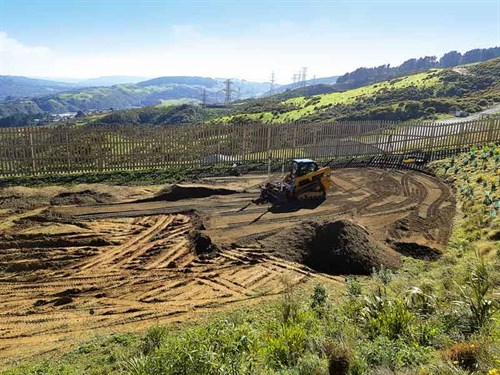 As it turns out, he's the first in his family to go into contracting—"My brother used to complain when I'd come to the dinner table smelling like diesel!" he laughs—but the 30-year-old has always known it's what he wanted to do. "When I was a kid, I'd ride around on my bike looking for diggers on construction sites. After leaving school, there was no other option I considered. I wanted to work with construction machinery."
Hireways, Wellington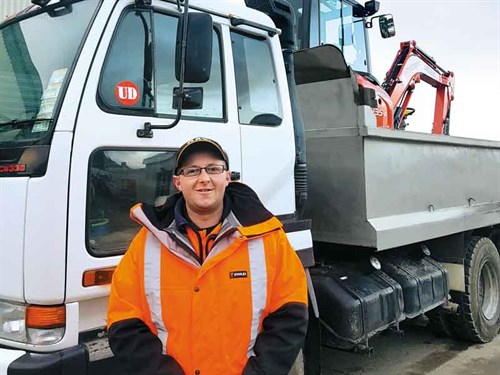 Alex ended up with Hireways in Wellington, working in general operations and eventually as a branch manager. He says it was the best possible education prior to going out on his own.
"Working for a machine hire company meant I could get pretty knowledgeable about not only specific brands of machinery but also new machines and their applications. Through the hire fleet I got to see which machines spend a lot of time getting serviced and listen to feedback from operators about what works and what doesn't work."
Seeing the extra work created by the November 2016 earthquake, Alex decided to take the plunge and go out on his own initially as a gun-for-hire working on a large demolition project in the Hutt Valley. Enjoying the work, Alex also knew that if he was to be successful, he would need to have a point of difference.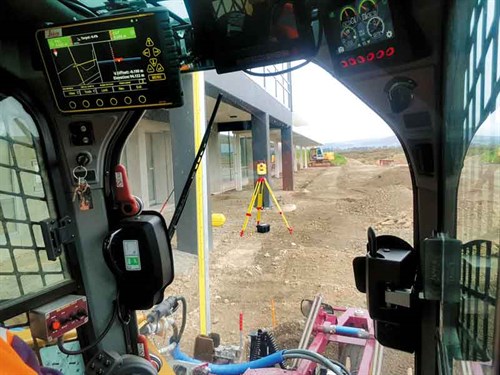 "I just didn't want to be another guy with a truck and digger. So I did a fair bit of research on skid steers—knowing that they're really good for compact urban sites and allow the operator to work quickly and efficiently—and eventually, I settled on a Cat 239D skid steer.
"But I also wanted to offer another angle to clients with the skid steer, so I decided to invest in a Sharpgrade leveller as well. Ichecked out a couple of operators in New Plymouth and Thames and got some feedback and advice from them and, after seeing their Cat skid steers at work, I decided to initially buy a 2D leveller."
Steady work with other contractors on a variety of large projects has put a temporary halt on Alex's plans to utilise the leveller further afield but this work has taught him a lot.
"It has been very interesting working on these jobs, and I have had the chance to gain a lot of experience in different areas of our industry, such as drainage, which will be useful in the future," he says.
Sharpgrade 3D leveller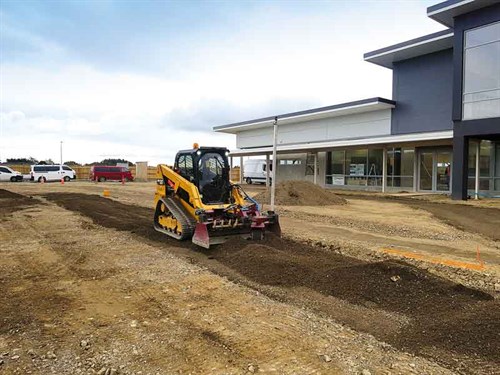 Alex says that with a couple of other companies offering 2D levelling in the wider Wellington region, he looked to regain a specialist angle again and thus made the decision to up his investment, purchasing a Sharpgrade 3D leveller within the last few months.
"I'm currently working on a school car park in Palmerston North and will continue to specialise in that sort of project from now on, as well as sub-division groundwork and sports fields; anything with the need for a lot of changing contours really."
While Alex has big ambitions for his company, he loves the freedom of being a one-man band. He definitely wants to get bigger, but not too big.
"I've always wanted to have a point of difference, so I've been picky about the attachments I have opted to run on the skid steer. In addition to the 3D leveller, I also have a 4-in-1 bucket, a mulcher, and a vibe roller, which has also been a great investment; it offers up the equivalent compaction pressure of a 2.5-tonne roller, so has seen plenty of use."
Prepping for the future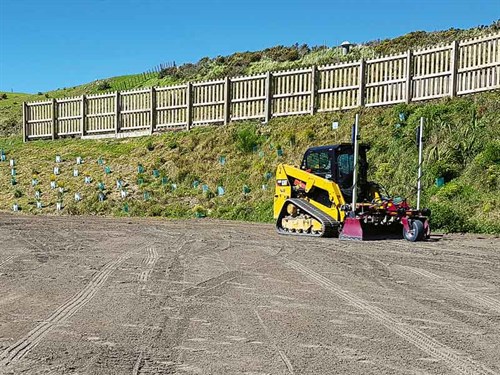 Alex says that his experience using the 3D leveller has taught him to work differently in several respects, especially with regard to prep time.
"The 3D work requires much more pre-planning than I initially expected," he says. "Getting the job data off the engineer early is pretty important, for example. You can't just turn up at the job and expect the data handed over to be ready to work with.
"I think in the future I'd like to hire an offsider, who can pull all the unnecessary layers out of the data, so we can proceed quickly with just the data pertaining to what we're doing. That'll require someone with AutoCAD experience probably."
Alex also says that, because it isn't every day he gets to work on a 2000 square metre car park, he needs to be flexible in what he can offer. Another area he'd like to work more in is in the construction of service stations.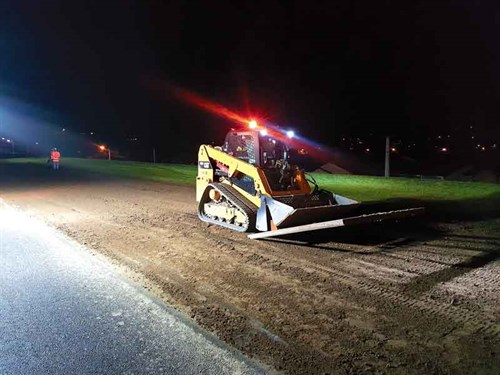 "I see that as potentially a big growth area. Service station forecourts feature lots of different contours because they can't have any groundwater leaving the site. Using a 3D leveller is a vital part of the process of laying forecourts out, so I am definitely keen to use my machine on these types of projects."
With a keen eye for an entrepreneurial opportunity, I can only guess that Alex's Cat 239D and his specialist equipment will be in demand in the months ahead.
Keep up to date in the industry by signing up to Deals on Wheels' free newsletter or liking us on Facebook.