Cover story: Terex TA300 articulated dump truck
---
Adding a second articulated dump truck to the fleet is no small matter for Rob Wilton. But this is one contractor who puts his faith in both the machine and the manpower that stands behind it.
Rob Wilton from KBL Limited earthmoving contractors has a new Terex TA300 articulated dump truck that communicates with its driver, Rob's son Kurt Wilton, through simple LED lights. It doesn't sound particularly technical, but actually, it's an impressively advanced system.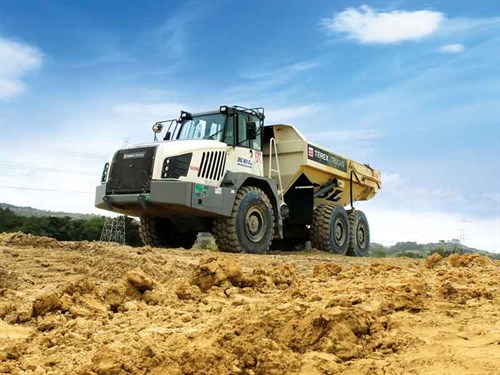 "The Terex's on-board load scale system has been a massive leap forward for us," Rob tells me as we stand alongside the ADT on a windswept building site in Auckland's permanently evolving Flatbush area.
"There was nothing more technical than guesswork with older dump trucks, but this light system on the in-cab control box lets Kurt know where his load counts are all the time."
The system uses LED indicators to signal when the bin is half-full and then completely full, to a prescribed weight level. The excavator driver doing the loading can see the lights, too, so there is no need for R/T communication during the loading process.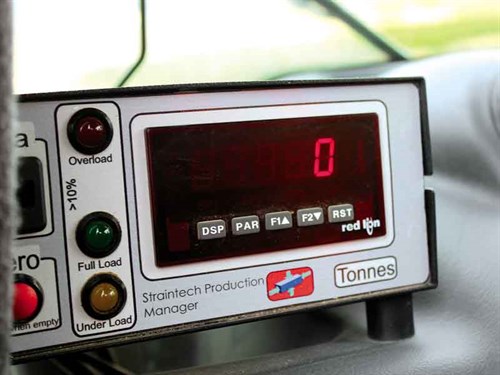 After an incredibly wet start to the year, Rob says the project he's currently working on in South Auckland has involved a frustrating series of stop-starts. That translates to the need to really push on with earthmoving when the fickle elements allow for a decent day's worth of work. So time-saving measures such as the Terex on-board scale and light system are a big benefit to him and his staff.
Rob says the Terex TA300 has only been with the company for four weeks, but he's been a Porter Equipment customer for a decade. This is his second Terex ADT (another TA300 is currently helping shift dirt at a development on the other side of Auckland, at Whenuapai), and additionally, KBL Limited also runs two Hyundai R210LC-9 crawler excavators. A 'dash 7' model preceded that and Rob says he has also picked up other second-hand mobile plant in the past, all thanks to the wider Porter Equipment network.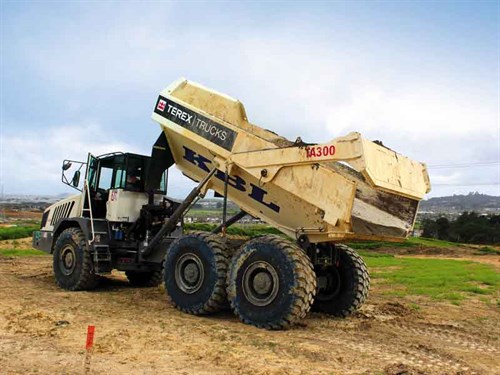 "That's the power of the Porter Group, right?" he says. "I could be in the market for any machine and they'll find it for me, whether I wanted a new or used one or whether I just wanted to hire something in. They can fill the gap, no matter what you need to fill it with. It's a good service." Another Terex TA300, then? Why not the bigger 40-tonne TA400 to supplement the older machine, I ask?
"Load capacity is one thing, but it's not like we're working these machines in quarries. Housing developments like this one are our bread-and-butter and often the access roads and working environments within them aren't as big as you might find in a quarry environment. So, we find that the 30-tonner works well for what we need it to do," Rob says. And a 30-tonne Terex ADT is hardly something you'd refer to as the more 'compact' model anyway.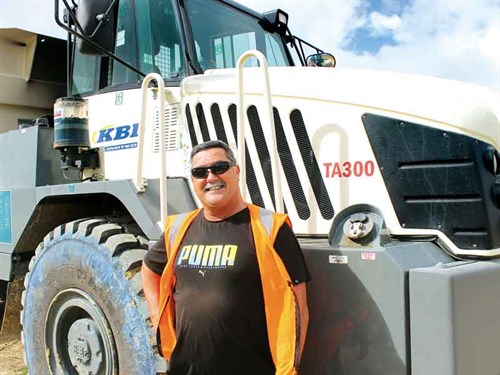 With a heaped bin capacity of 17.5m³, gross power of 276kW (370hp) and all the sure-footed traction abilities that Terex has staked its reputation on as a manufacturer
for decades, the TA300 provides KBL Limited with the sort of reliable performance you'd expect from a heavy-duty workhorse.
It's no surprise that Terex design and build their ADTs with heavy-duty usage in mind. Front and rear frames are all welded high-grade steel fabrications with rectangular box-section beams forming the side and cross members. Likewise, the body features an all-welded construction, fabricated from 'high hardness' yield strength steel.
Terex's off-road abilities are also legendary. The Terex TA300's three heavy-duty axles are in permanent all-wheel drive (6x6) with a differential coupling between the front and rear axles. All three axles also have hydraulically-actuated multi-plate transverse diff-lock differentials for 100% cross-axle lock up. The driver has the ability to manipulate the diff-lock depending on just how hard going everything is under the wheels.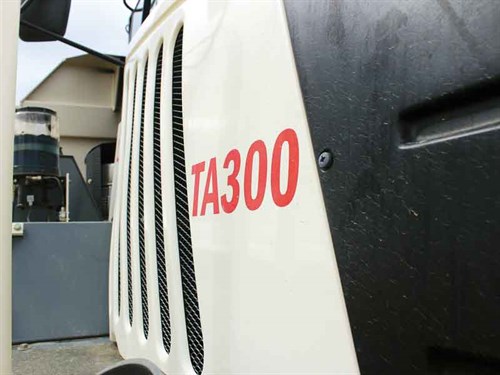 With only a modicum of mud on its Magna MA02 off-highway tyres so far, KBL Limited's newest Terex TA300 is still sitting under its initial 250-hour first service threshold (Kurt confirms the truck has completed about 170 hours so far). But while the Porter team hasn't had to come out and check this box-fresh machine over yet, Rob speaks from experience when he says the way Porter Equipment's field support staff work in with busy companies like his is excellent.
"Yeah, it's not easy to schedule in downtime a lot of the time, but I guess you have to take a long-term view. If you've invested in the gear, then you need to make sure it's okay and there's nothing mechanical that might hold you up down the track.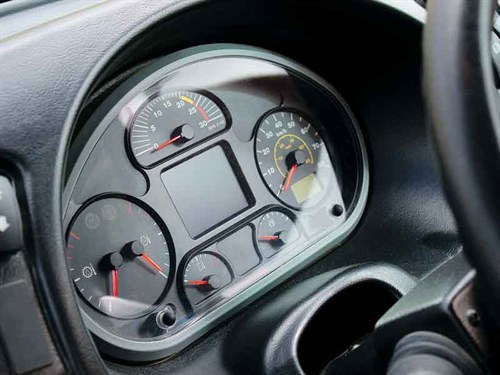 "Porter Equipment works with us to ensure they can access the trucks and other gear when they're not being used. They're pretty good at communicating this sort of stuff; after all, if we're happy with the back-up service, then we'll keep using them, so it works both ways."
Rob says that Porter Equipment sales representative Doug Ball, in particular, has been instrumental in helping KBL Limited choose the best hardware for their purposes, backed with good advice and follow-through on support.
"I've known Doug for years and he's brilliant to deal with," Rob says. "He's a real 'no pressure' salesman. He's always at the other end of the phone when you need him, but he's not all about trying to get you to sign on the dotted line. He genuinely wants you to invest in good gear, which is fair enough."
In Terex ADT equipment, Rob has definitely opted for good gear. In fact, he's opted for it twice, which is about as much proof of concept as you need.
Keep up to date in the industry by signing up to Deals on Wheels' free newsletter or liking us on Facebook.