Product profile: Robur attachments
---
Robur attachments are designed to be simple and tough, with fewer moving parts so they will give years of trouble-free service
In 2008, Clem Simpkin, a Kiwi entrepreneur, designed and built a range of attachments for his earthmoving rental business. "We needed attachments that were tough enough to handle the demanding rental environment, easy to use, well-priced, and made tough to last the distance."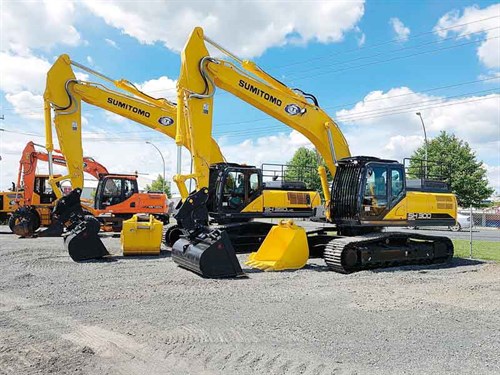 Today, Robur supplies thousands of buckets to rental companies and other earthmoving operators throughout New Zealand. So what is it that makes the Robur attachments so popular? It's simple, says Clem: "They're designed to last the distance without costing the earth."
Simple and tough
Robur attachments are designed to be simple and tough, with fewer moving parts so they will give years of trouble-free service. The strong and robust attachments are designed by Robur to work every day in the rental environment, which Robur believes is the best test they could be given to make sure they are simply the toughest excavator attachment on the market.
And to prove they mean it, all of the attachments come with a standard 'Big Tough 24-month warranty'. The importance of choosing a strong excavator attachment can't be overstated. When it comes to placing one's team or themselves at the controls of an excavator, a person needs to know that the equipment is at its best. 
Design criteria
When designing the attachments, there were a number of aspects Clem wanted to incorporate into the Robur range. Every attachment features:
A fewer number of moving parts to reduce wear and tear
Solid construction using quality grade steel
Affordable price point
Fast dispatch and delivery
Extensive field testing
"When choosing an attachment for your digger or excavator, it pays to check that your attachment is not only fit for purpose but will also last the distance," Clem says.
Quick turnaround
With an extensive range to suit all applications, Robur prides itself on holding a large quantity of attachments in stock at all times, often dispatching orders on the same day they are paid for.
The excavator attachments that leave Robur's warehouse also arrive at their customers premises in a 'no surprises' condition, meaning all the hydraulic hoses and pins come with the attachment. No fuss, no extra costs.
Affordable excavator attachments
From their Northland base, Robur carries spare parts and have a strong product support team to make sure customers always have what they need. Robur believes its products offer exceptional value and are the safest on the market.
Read more about machines and equipments on Deals on Wheels
Keep up to date in the industry by signing up to Deals on Wheels' free newsletter or liking us on Facebook.