Product feature: Digga NZ augers
---
Due to an increase in the demand for custom-built augers from Digga NZ, their standard A4 50mm hex drive range is now being manufactured to their New Zealand design across the Tasman
Digga NZ is 100% New Zealand-owned and operated and although most well-known for its Digga auger drive units, augers, teeth and pilots, supplies a wide range of attachments for the earthmoving and agricultural sectors.  
Established in 1981, Digga produces planetary gearboxes for some of the world's leading earthmoving companies. In 2005, a purpose-built 8000sq/m Digga manufacturing facility was built on around three hectares of land at Yatala, halfway between Brisbane and the Gold Coast in Queensland Australia, which was later enlarged to 12,500sq/m.
It incorporates a dedicated research and development division of engineers and technical staff.
The factory houses 15 CNC multi-axis machines, 15 gear cutting and spindling machines, automatic steel cutting machines, two high-definition plasma cutters, a 350-tonne high precision brake press and six robotic cells with eight robotic welders.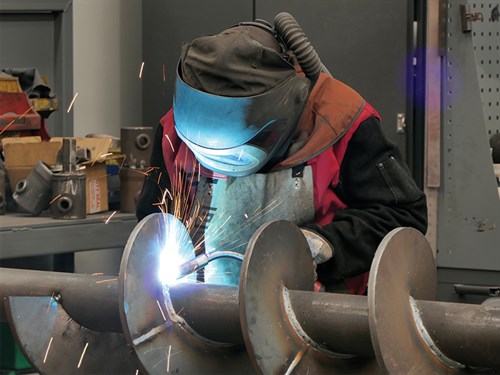 It also has a state-of-the-art fabrication facility fitted with 26 Fronius high-speed pulse welders providing the latest in high production welding technology.
Digga-designed and built augers are used for post hole boring, retaining walls, footings, foundations, drilling, screw anchoring, tree planting, and many other applications.
Due to an increase in the demand for custom-built augers from Digga NZ's Auckland design and manufacturing facility in Manukau city, their standard A4 50mm hex drive range for 1.5- to six-tonne machines is now being manufactured to their New Zealand design across the Tasman.
Along with this change to free up production space in Auckland comes an increase in spec. The flights of an auger, which corkscrew down the centre tube to carry the cuttings to the surface during drilling, are essential to the efficiency of an auger during boring and drilling operations, providing additional stability. Digga NZ says they have made the best better, with their heavy-duty specification HDA4 becoming the standard at no additional cost, flights being increased from 6mm to 8mm, which will increase life expectancy considerably and give greater stability in harsh conditions. Heavy-duty schedule 40 pipe centre tubes are utilised and boring heads are all robot jig welded to ensure accuracy of construction.
Available with various teeth and pilots, including tungsten carbide, Digga NZ says their augers can drill through earth, clay, concrete, and bitumen.
Extension shafts of all types, including standard and telescopic, are available on request at custom lengths when greater digging depths are required.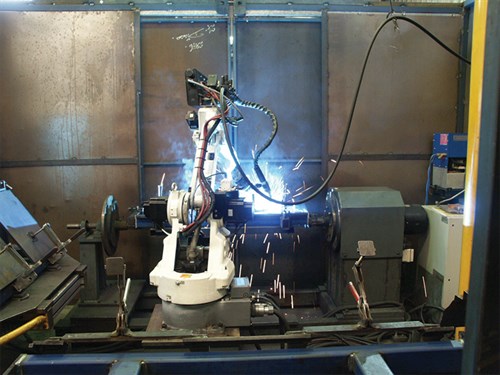 Manufacturing augers in-house means that Digga has complete control over the manufacturing process from start to finish, ensuring quality control and flexibility of
lead time.
With more than 150 Digga auger drive units incorporating Digga's Australian-made planetary gearboxes in stock and all their augers manufactured in-house, Digga's extensive product range is designed and manufactured for the widest range of local conditions, providing quality, versatility, competitive pricing, and a New Zealand factory backed warranty.
Today, Digga NZ employees staff at branches in Auckland, Nelson, Christchurch, and Gore, supporting customers throughout New Zealand and is further backed up with more than 200 staff in Australia. With cutting-edge auger drives and augers and more than 79 different attachments including, ALLU crushing, screening, stabilising, mixing, aerating and loading attachments. Rammer Rock Breakers, Bucket Brooms, 4 in 1 Buckets, Slasha, Mixa, Spreada, Kwik Rips, Trenchers, Ramdrills, Brooms, Pallet forks, PneuVibe Plate Compactors, Cold Planers, Little Digga, Alloy ramps, Kanga Loaders, and an extensive range of wear and spare parts, Digga says they have the solution to all your needs to suit all excavator, skidsteer, and tractor types.
Find out about more machinery attachments available in New Zealand on Deals on Wheels.
Keep up to date in the industry by signing up to Deals on Wheels' free newsletter or liking us on Facebook.