Product feature: The Toroidal-Tilt Coupler from Calibre
---
With the first release selling out, Calibre says there has been immense anticipation around the next release of the Calibre Toroidal-Tilt Coupler – set to take place at the start of 2018
A patented toroidal actuator and what is said to be the first in the world of its kind, the Toroidal-Tilt Coupler from Calibre, is the first tilting coupler in history to incorporate twin rams displacement cylinders that are in fact curved or 'bent' – a design that has changed the way hydraulic rams are perceived in the industry.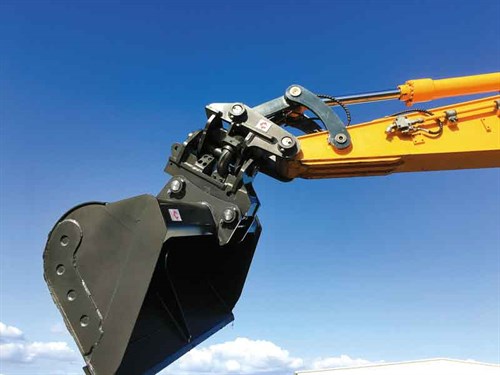 Soon after its debut, the Toroidal-Tilt took home the Best Innovative Product Award at the Diesel, Dirt and Turf Expo in 2017 and since then, the business has seen a growing momentum for the Toroidal-Tilt across their Australasian portfolio.
The development of the Toroidal-Tilt was never straightforward. Calibre aimed to introduce a revolutionary design to fill the gap in the market between the existing tilting couplers. Fifteen years in the making, Calibre introduced a more compact, robust coupler with fewer moving parts and easier maintenance, allowing servicing of the actuator while on the machine.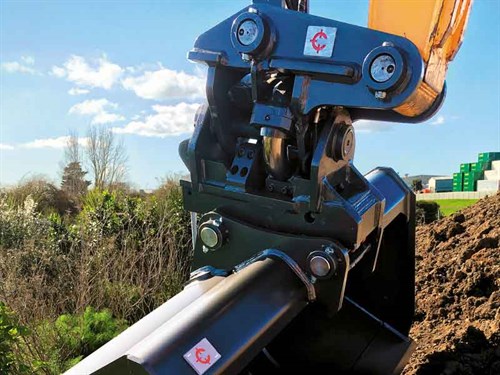 Available to customers with the latest quick hitch coupler – the Sure-Grip, the Toroidal-Tilt now requires a one-step connection and disconnection process. Calibre's Smart Valve Technology is also incorporated, to allow for precise operator control and improved holding force. The Toroidal actuator boasts constant torque and enables the tilting of attachments 50 degrees each way – 100 degrees in total – adding versatility to attachments.
For those who missed out on the first release of the Toroidal-Tilt Coupler, Calibre say they will be available at the beginning of 2018. They anticipate that this will sell out fast so are encouraging customers to contact them today for a quote.
To find out more, email sales@calibre.equipment or visit the new website at calibre.equipment
Keep up to date in the industry by signing up to Deals on Wheels' free newsletter or liking us on Facebook.