Product feature: the new Keestrack R5
---
Crafar Crouch Construction Ltd now produces it's final product at a rate of around 350 tonnes per hour by running AP65 spec material through the one machine -- the Keestrack R5
Crafar Crouch Construction Ltd took delivery of their new Keestrack R5 in early November. Since then there has been no looking back with the one machine outperforming all of the other machines they used to run put together.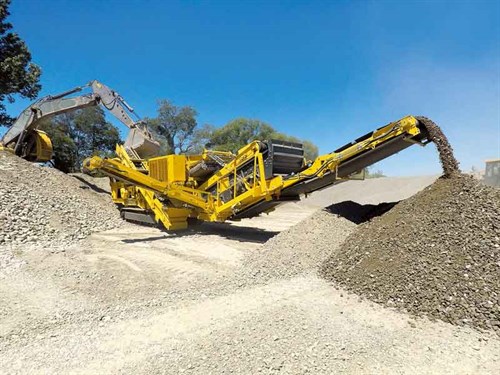 Established 40 years ago, Crafar Crouch Construction is a construction and quarrying company based in Blenheim and operating predominately in the Marlborough region. The business carries out a wide range of works from bulk earthmoving through to aggregates screening and crushing.
After seeing the Keestrack R5 working at the Equip2 Demo Day and Ohau Quarries, they were sold on the new machines and rapidly moved forward with a purchase.
First off they have put it to work in their BT quarry just outside of Blenheim, crushing alluvial river gravel into a spec AP65 product. At the BT quarry they normally make a range of products including AP20, AP40 and AP65; the new R5 can produce these all on its own and as well as other new products including railway ballast.
The old operation
The way they used to produce AP65 product was by running it through four machines; a scalper first, then a primary jaw crusher, then into a deck screen which was closed circuited with a cone crusher. Then they had to pick up three of the products and mix them to get the final AP65.
This was a slow and tiring process involving going through four machines and being touched by loaders many times. This made for high fuel and maintenance costs and therefore a high cost per tonne of final product.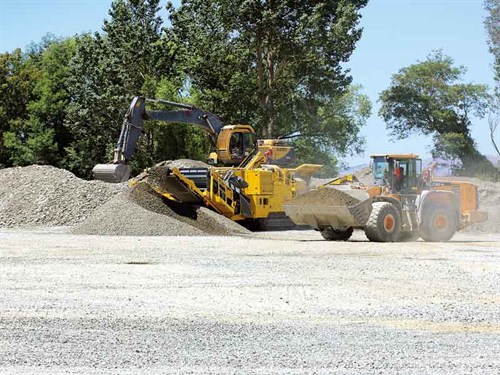 The new!
With the new operation they can now produce the AP65 spec material by just running it through the one machine. This saves having to put it through multiple machines, having to move with loaders many times, and makes for a great product with a lower cost.
Operator Chris McLeod says using the Keestrack R5, Crafar Crouch is producing a final product at a rate of around 350 tonnes per hour, whereas they were lucky to produce the material before at half the rate.
Keep up to date in the industry by signing up to Deals on Wheels' free newsletter or liking us on Facebook.